Back to the basics. Basic natural wood becomes an anytime, anywhere speaker…no electric, battery, charging is necessary. How beautiful is that? So convenient for picnics, boating, beach, pool….I love this idea.
Go learn more from etsy seller Millerwoodwork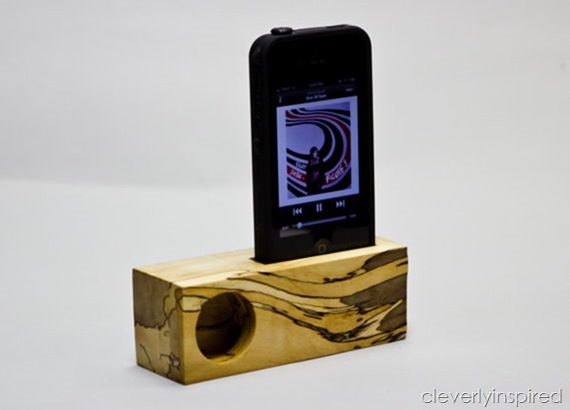 Here is what he says about it:
An acoustic speaker for your iPhone (Orig, 3G, 3GS, 4, 4S & 5) & iPod (Touch 4G and later)! Amazing sound amplification with no electricity necessary. I can hear music on my phone from almost 60′ away.
This dock is 2" x 2" x5" and comes in spalted maple (shown)*, domestic dark walnut, maple or cherry. Handcrafted and finished with orange oil and wax, this dock is the perfect accessory for home, office, travel or wherever.