Good music will set the mood for any great together. I have been compiling a little list of songs that are great to listen to in  the background for your Thanksgiving celebrating. I use Spotify….(which I loooovvveeee). You can make an account and just click follow and my Clever Thanksgiving playlist will show up on your account too. It is a really great way to share music and playlist with friends too. Have fun with it!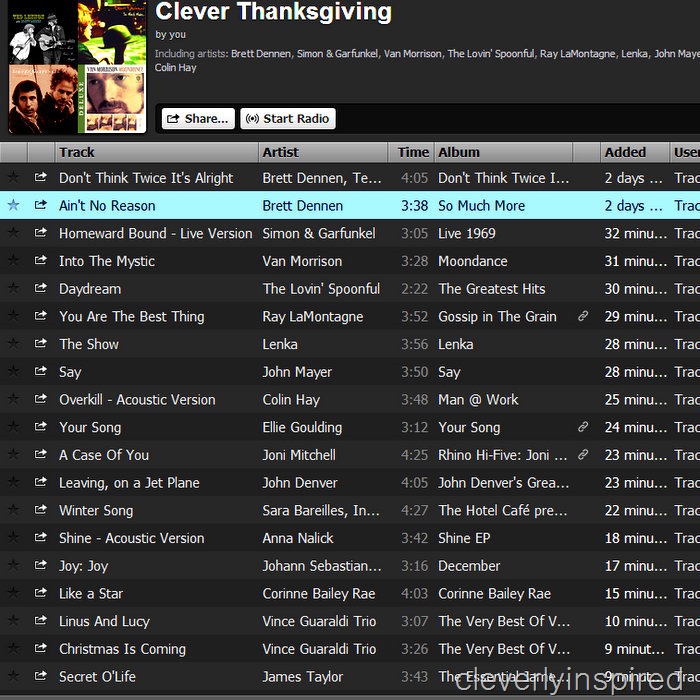 Who knows…..maybe you will find a new favorite song:) Oh and you can put the playlist on shuffle and repeat if you want it to just keep mixing it up and playing all day long. Just use the "playback" menu on the top of your spotify and select shuffle and repeat:) I will probably be adding a few more songs this weekend…so be sure to refresh the playlist:)
Feel free to pass it on to…we will all be celebrating together through music!
Do you have a favorite you would add to this playlist?? Tell me!