I recently shared these over at my girl Jen's….but in case you haven't clicked over there I wanted to share them here too. These muffins…oh my. Grab your coffee, cut up an orange…and warm up one of these Bacon Cheese muffins…done and done. If you are feeling extra naughty you could drizzle a tiny bit of warm maple syrup on the top….yeah….are you drooling yet?
Serve these up to your Easter brunch crowd…and they would love you that much more…but that would mean you would have to share them…and then there wouldn't be any leftovers for just you. Do I sound selfish? That is probably not the Easter spirit…ok…I'll share….
Seriously though, these bake up light and fluffy and have this gooeyness to them. Cheesy, chive-y and bacon-y…and completely yummy (my own adjectives….moving on…)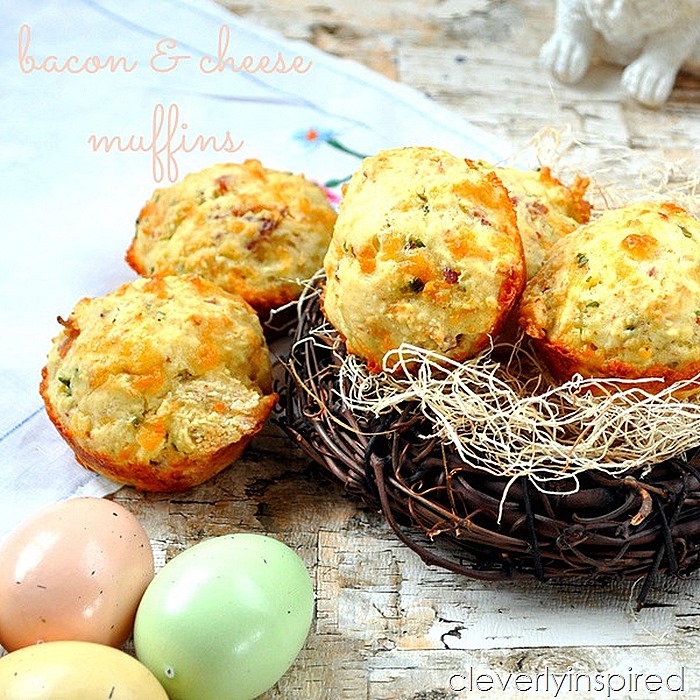 The ingredients are simple and straightforward. Just be sure to combine all the wet ingredients first, then gently add in your dry ingredients. Do not over mix….or you are sure to have a tough muffin. Tough muffin= no bueno. :)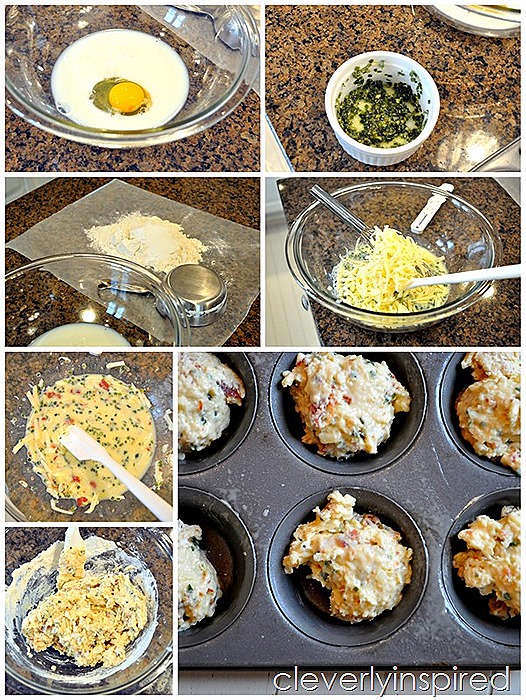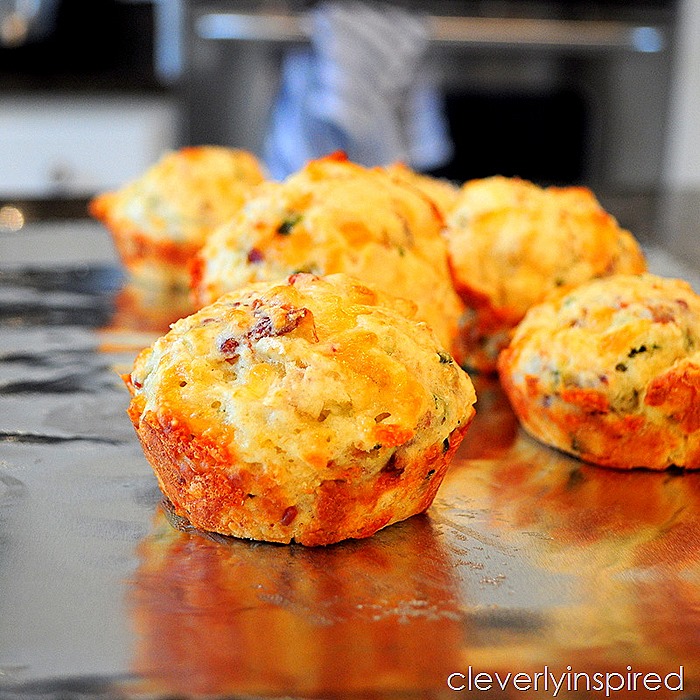 These muffins would be a perfect addition to your Easter table this year. Serve them up with an egg casserole, some fresh fruit and you are good to go!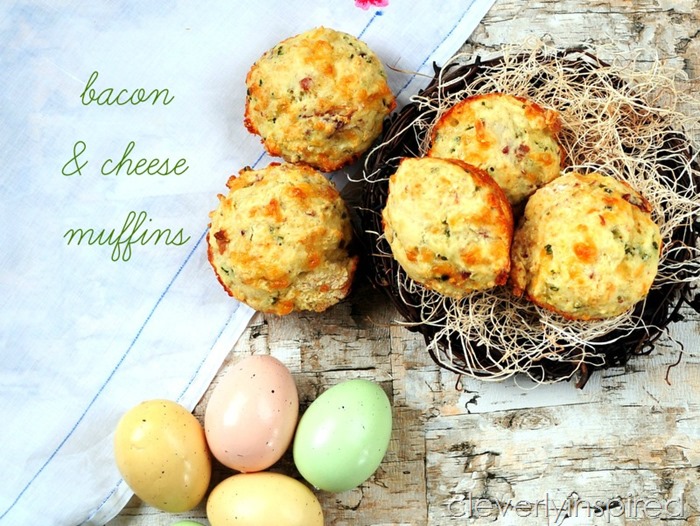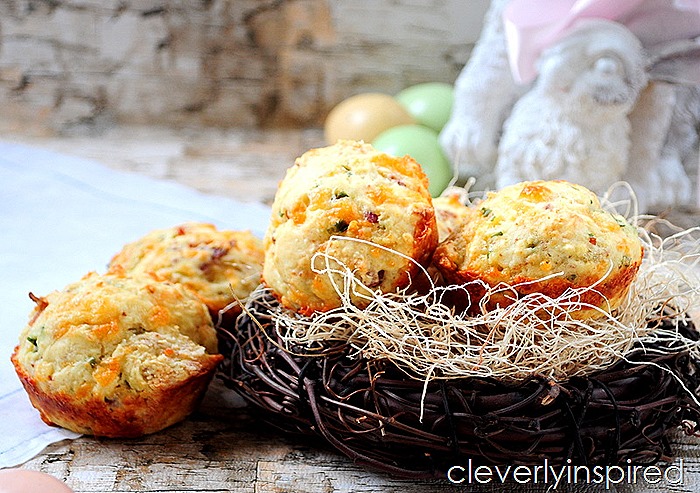 Bacon & Cheese Muffin Recipe
Ingredients
4

slices

bacon crumbled

2

T

butter melted

3

T

chives

2

C

flour

2

t

baking powder

1/2

t

salt

2

T

sugar

2

eggs

1

C

milk

1

C

sharp cheddar grated

1

clove

minced garlic
Instructions
Preheat oven 350

Generously spray muffin tin

Melt butter in microwave. Add in chives and let cool.

Combine eggs and milk. Stir in butter, cheese, garlic and bacon.

Combine flour, sugar, baking powder, salt.

Add dry ingredient to wet and stir till just combined.

Use a ice cream scoop to place in muffin tin.

Bake about 20 minutes. Test with toothpick.

Makes 12 muffins.