Once upon a time, there was a lovely house on a beautiful street. Every house on the street was filled with families who loved being neighbors on their quiet little street in one of the top school districts in the state. It was a place where kids bounced balls, rode bikes, drank lemonade and had great fun all the time. Where families take care of one and other. This little house was a sweet little house. On a pie shaped lot, that had lots of room to roam in front and a neighborly backyard for friends to gather and for the family to hang out. The house was well loved. Lots of pretty furnishings and updated colors on the wall. You can tell that someone truly loved this little house. Lots of love was inside….and out.
So one day, the family decided they would to move….the kids were bigger and growing up and the mom and dad thought it would be a good time to move on from this sweet little street (even though they were not moving very far at all.) The family found a lovely sweet house under construction that would fit them perfectly. "Let's move!" they all decided together. And so it was set….they would move.
The price was decided…the family felt confident with trusted professionals guiding them. "Everyone wants to be on our sweet little street….it is the best street in all the land!"
So people walked though. Night after night. Day after day.
"We like it…but this closet is too small."

"What a beautiful home, but the lot is to tight."

"How lovely this home is….but there are too many pictures on the wall."

"I love the master bedroom, and the office oh my, but the deck…not right for us"

"Where is Goldilocks? I hear her lot is a nice big square lot that backs up to the golf course…"
Now this little house and the family in this little house was starting to doubt how great they really were.
"But we thought families would love to be on our street….we thought our quiet little cul-de-sac was so desired by many…Where are those families?"
Selling a home….will make you nuts. It makes you second guess every decorating/remodel/update that you have ever put your blood, sweat and tears into. It makes you sensitive to things…that normally you could care less about.
40 showings in 5 weeks…and no one has fallin in love yet (to be completely fair…a few have loved it…but haven't made a move yet…or they have homes to sell first…) And I know you are all wondering why…and quite honestly…so am I:) The lot we sit on is a pie shape….so the backyard is adjoining other backyards….and apparently the deal breaker for some folks who have loved our home. Funny thing is, this is a reason that we bought the house so long ago. Seeing all our kids romp in the backyard was the greatest. We loved it for our little ones….plus our front yard is huge…and perfect for throwing a ball:) A few people have said they don't care for the "décor" assuming that means my colors and floors (but that stuff is easy to change.) A few people have said that our closets are too small….to that I say—Y'all have too much crap! :)
I know it just takes one. One family to love this home as much as we love it. It is just hard to be patient….and it is also very hard to hear disapproving things about a place that you love so much. Like I said….selling a home will make you nuts. Thanks for sticking with me through the nuttiness….and who knows maybe we won't be moving after all!! Time will tell…all I know is I have done what I can do…only the Man upstairs knows where it will take us! And that is all right by me….
To read the whole story of how we began this process…search #clevermoving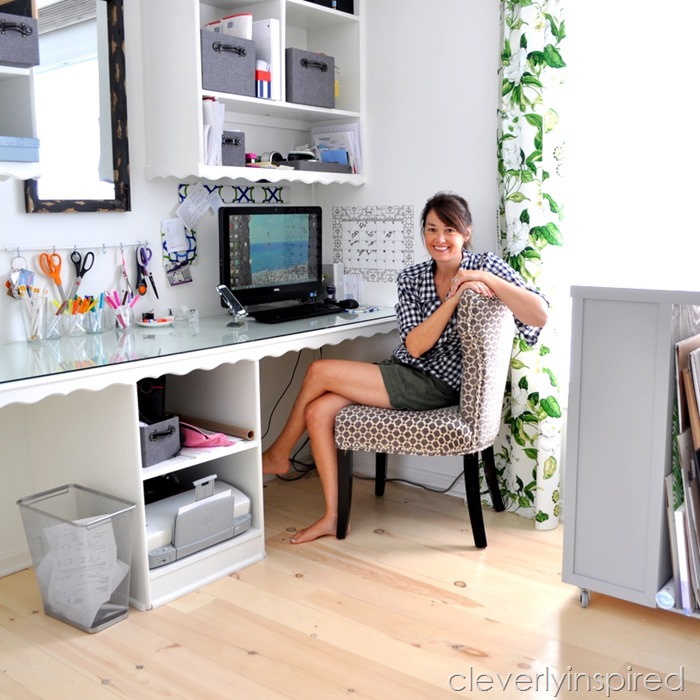 Be back Friday with a great Easter brunch recipe:)
xo