This is a Sponsored post written by me on behalf of Duck Brand for SocialSpark. All opinions are 100% mine.
Funny thing about this post….I had this idea in my head for awhile now…but hadn't really had the time to put it together. I haven't crafted in awhile and I needed to get out some creative energy. I grabbed some DuckTape® that I had on hand and started playing around. Then I got an email from my friends at DuckTape® and they wanted me to come up with an Easter craft to share…weird huh…so that is the story of how this little DuckTape® bunny was born;) These sweet little rabbit would be great for kids to whip up this weekend….make up a bunch and stick them everywhere (bunnies do multiply quickly you know;). I just made one….but I think several on a mantle would be so sweet. Here is how you make one…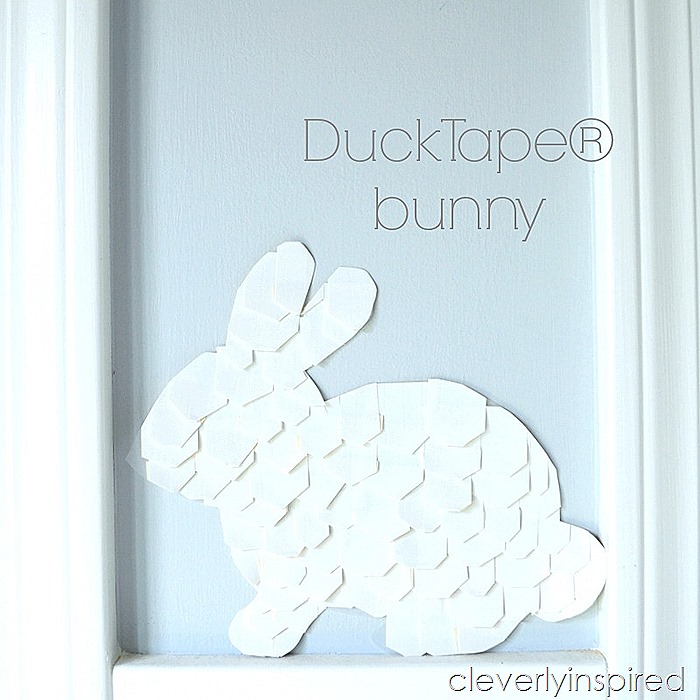 A few items you will need:
rotary cutter
white DuckTape®
clear contact paper
bunny stencil
a mat to cut on makes it go super fast scissors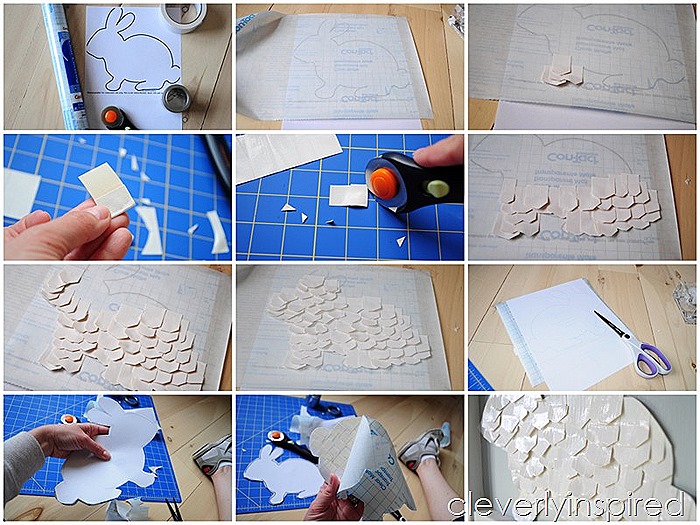 Here is how we make our bunny:
Place bunny template on flat surface and tape a piece of contact paper on top. You will be able to follow the lines to fill the bunny in
Cut 1.5-2 inch slices of white DuckTape® (cutting on the mat is easy because the tape won't stick to it.
On each piece of tape, fold in the bottom leaving the top of the tape still sticky
Place tape on the bottom of the bunny (on top of your contact paper).
Start at the bottom and work up until you have the bunny covered.
When you are finished filling the bunny in, turn the paper over and cut out the bunny shape. Peel away the contact paper and stick your bunny to the wall of your choice!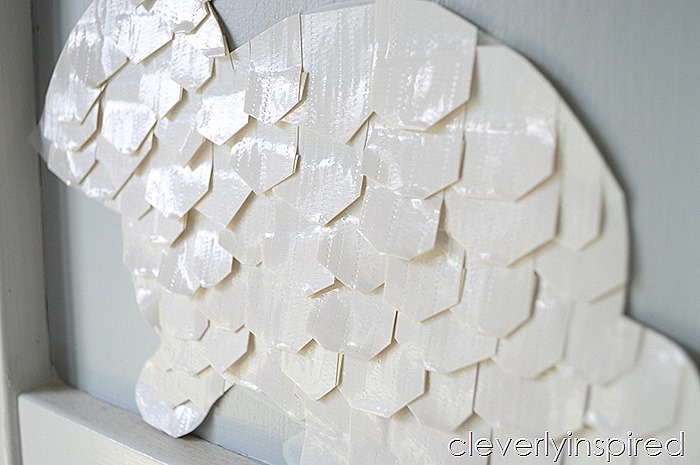 find Duck Tape here in a load of fun colors and styles….white is sweet on this little bunny….but that doesn't touch the surface of the fun colors it comes in!!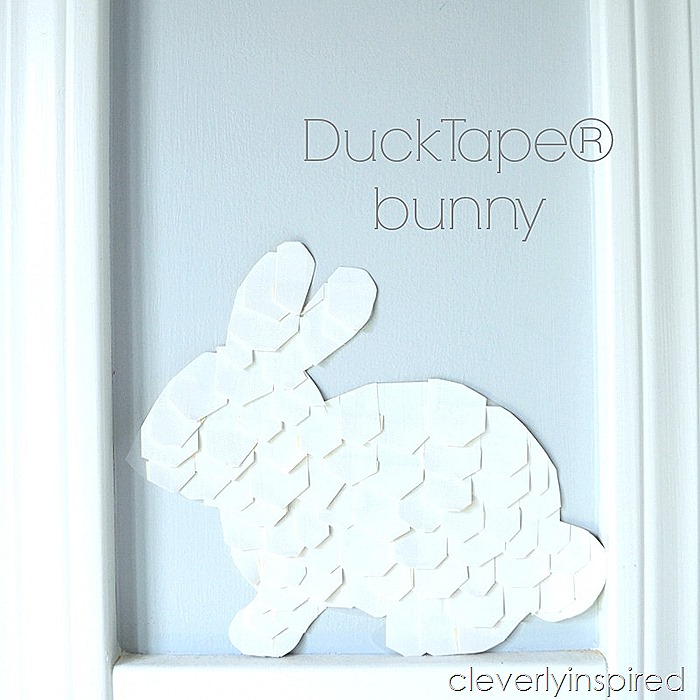 Sweet little Bunny for Easter…on the cheap! :)
Be sure to look for them on on Pinterest, on Facebook, on Twitter for lots of inspiring ideas!