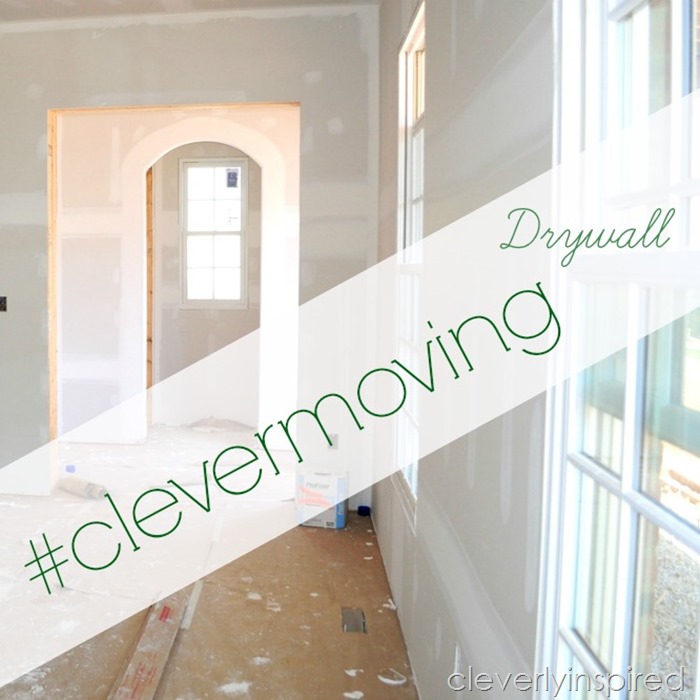 Hey all! Hope you had a fabulous weekend. What gorgeous weather we had!! Back today with another #clevermoving Monday….
When the drywall goes up…the house immediately looks a lot more like a house…but really the construction process is not even half way complete (at least that is what I am telling myself since we still have a house for sale!) Haha! The drywall process itself usually takes a few weeks. Hanging, mudding and sanding…it all takes a while.
Here are a few recent pictures I took last weekend….still hard to "imagine" for a lot of you…and my pictures are not the greatest (need a wide angle for sure…) Just trying to  give you an idea though of the flow…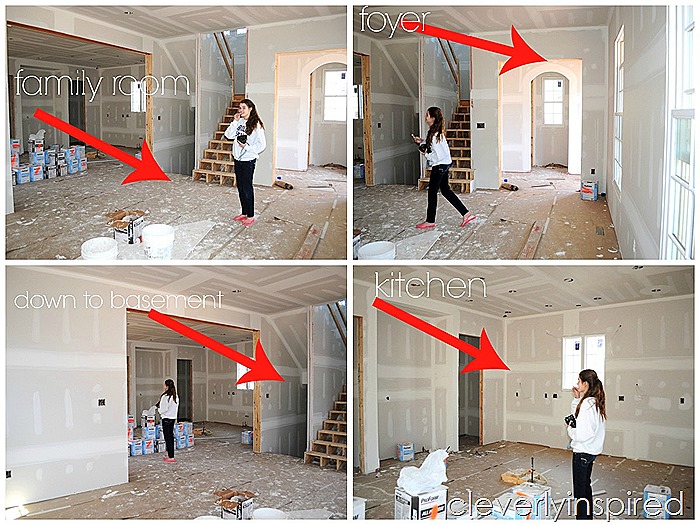 You walk in from the front door and you are in a small square foyer…to the right is a window…and 2 coat closets on either side of the window. Keep walking and you are in the family room. There is a set of stairs going up to the 2nd floor and also stairs going down to the basement.
Keep walking and you enter the kitchen…the pipe sticking up from the floor is for the gas cooktop on the island (just to give you a visual.) The door framed out in the corner is the pantry and the area to the left (cut out) is for double oven and inset cabinetry next to ovens. The sink will be under the window and the fridge will be behind where Emily is standing (who is eating a lollipop;). The doorway on the far left leads to the powder room and master suite….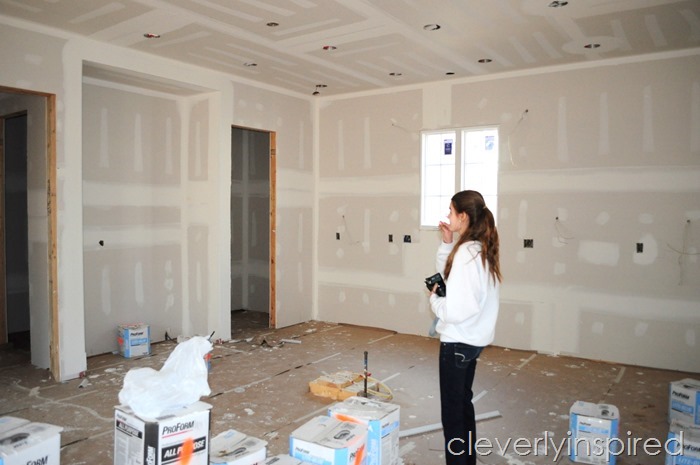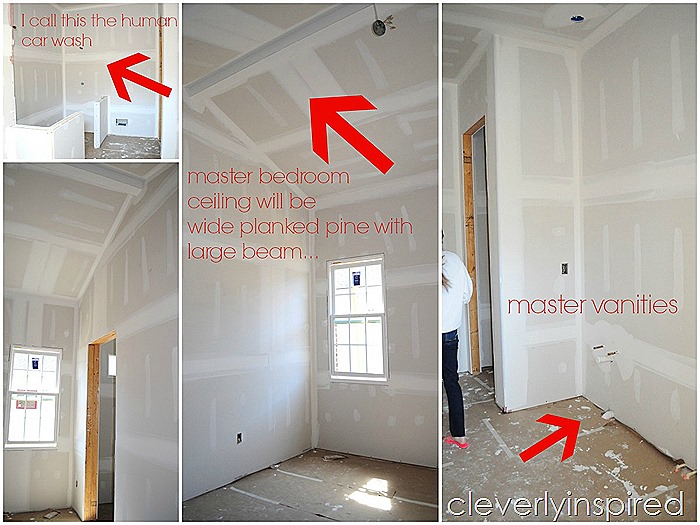 The Master has a beautiful vault ceiling that will be decked out with wide pine planks and a couple of large rustic beams….the doorway in the corner leads to the dressing area, closet and master bath.
I didn't take pictures of every room….but here are a couple more….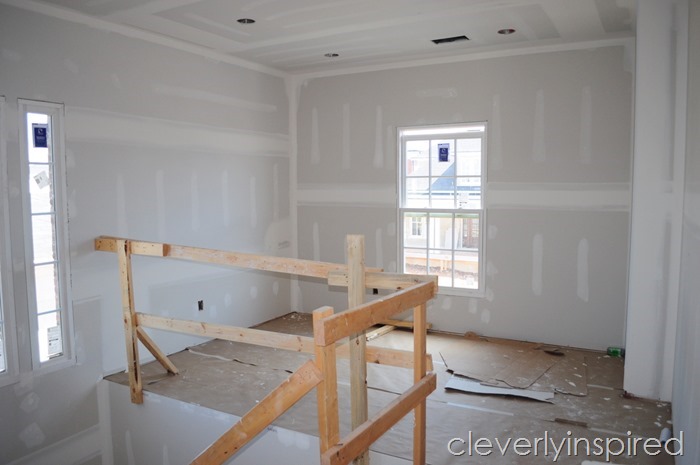 kids computer space….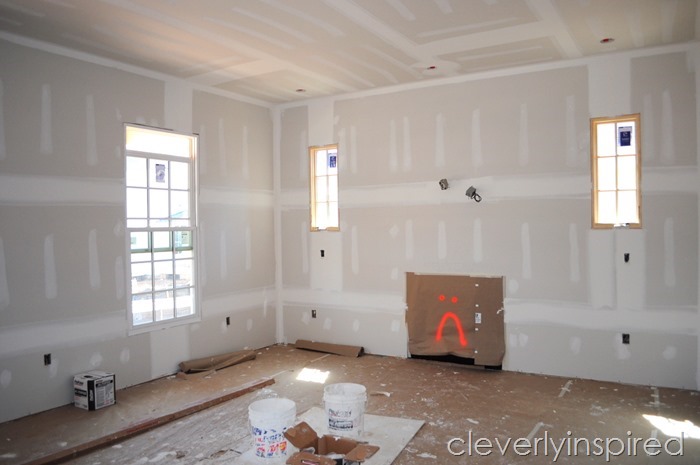 family room will have wood burning fireplace with a stone hearth floor to ceiling…those windows will be all built into cabinets…we are still fine tuning those details. Not sure why there is a frown on the fireplace…maybe it was raining that day…
That is about it for now….I hope that gives you a better idea of the flow of the house (at least the first floor anyway:)  More soon!!