Hey all! Back with another edition of #clevermoving Monday! I am glad you all are enjoying this series. It is really fun to be able to share this process with you. I thought that I would talk today about some of the features that made us fall in love with this house. Now keep in mind, our kids are teens…and this floor plan is very family friendly for the ages our kiddos are right now. Although I do think that many of these features work for families of all ages….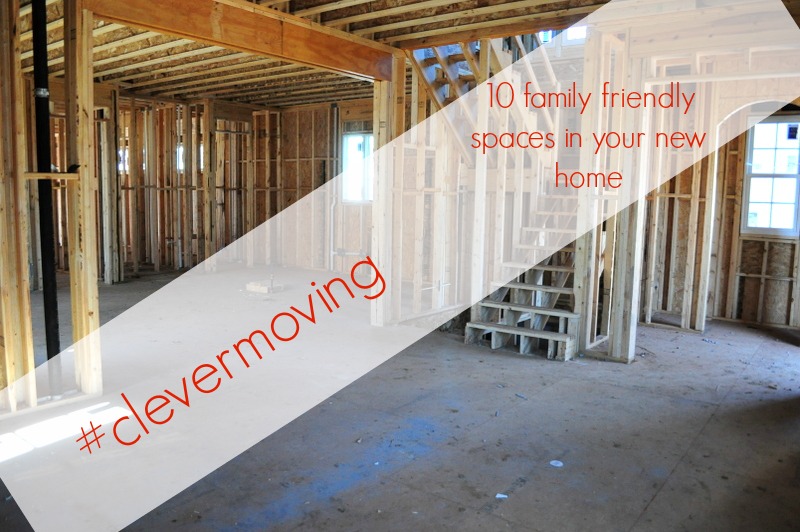 1. A large pantry. I have wanted a pantry for about 40 years now (yes, I came out of the womb wanting one;) I think that a nice size pantry can make your kitchen work much more efficiently. It keeps clutter to a minimum and that makes for a happy cook!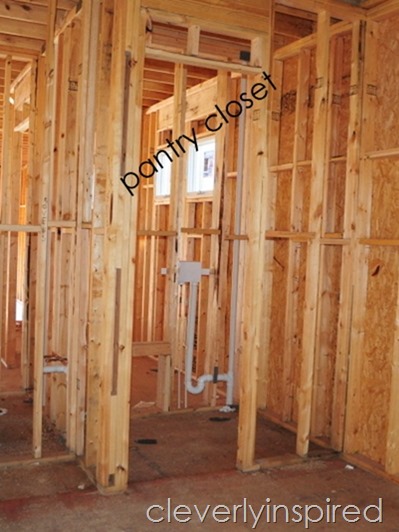 2. First floor master suite. Cue Barry White…jk jk….But seriously…a separate Master Suite is good for everyone. You should have a decent space in between where your kids sleep and where you sleep. We love the coziness of the master in our new home. It is located near the back of the house (in case any teens what to sneak out someday..not that my kids would do that;) It is located farthest from the basement (where may be kiddos entertaining friends). And I think it is a nice little retreat. Everyone deserves a little retreat at the end of the day.
3. Laundry/Office space close to garage door entrance. It is nice to have a spot to organize chargers, keys, coats, files…etc and I think it works really well when this spot is located close to where the family enters the house. I will be downsizing my office space…but I think it will be just as efficient.
4. Kids computer loft area. I think this room in our new house will be such a useful space. Located in a common area of the upstairs…our kids can both have their computers set up along with printer and additional projecting space. It is filled with light and I love that the computers will not be in the bedrooms.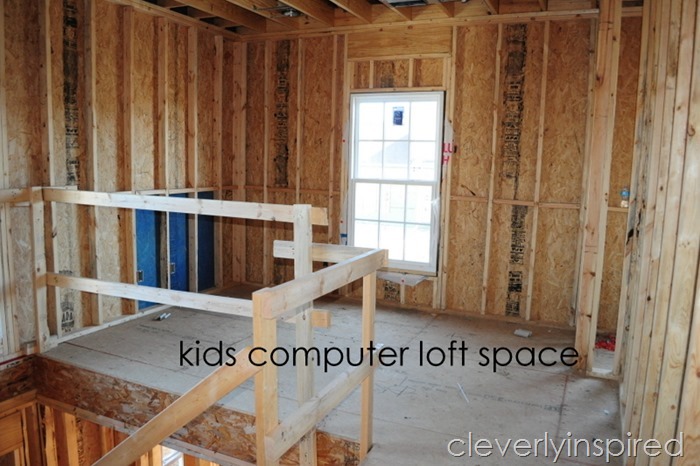 5. A partial finished basement. Really for kids of any age…a finished space in the basement is so beneficial to have. It keeps the noise level down in the main part of the house…it gives kids a space to entertain friends…and finished just part of the space in the basement leaves room for lots of storage. The basement in our new home is almost twice the size of our basement now. This is because the footprint of this home allows for a very spacious basement. We will only be finishing 850 square feet of it…and that is not half. We will now have a spot for the pool table and movie area..along with plenty of space to add onto in the future. Roughing in a full bath for future is also a great idea.
6. A large kitchen and eating space. Our new home will not have a formal dining room or living room….which is perfect for how we live and entertain. We wanted all the spaces to be "casually elegant" with clean finishes and every room to flow into the next. When you are the cook in the family you appreciate this because you are never out of the conversation….and everyone can pitch in. (10 foot ceilings…a few were asking about that…)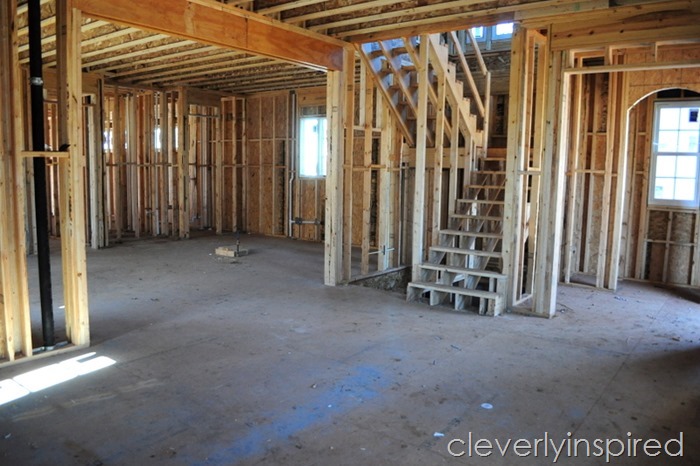 7. Outdoor space that is private & social. The idea of a front porch that is open and airy and neighborly…and then a side screened in porch that is cozy, private and secluded is a win win! We tend to be both…social and private…so this house having both options is ideal!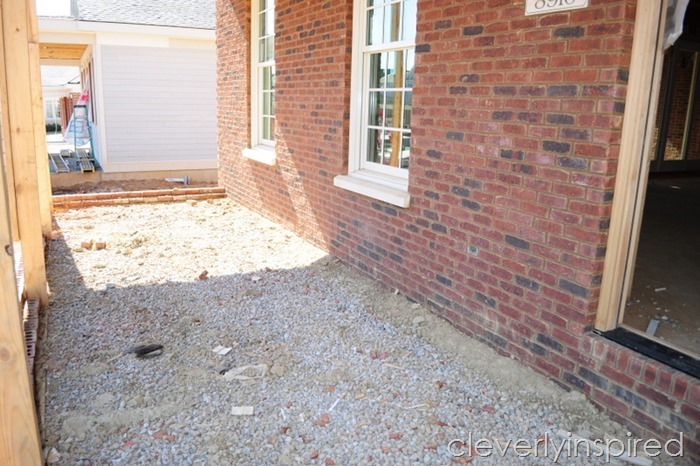 8 . Workspace in a garage. Our garage is technically a 2 and a half. It has plenty of room for 2 cars…but then it has this area off to the side that is perfect for a workshop. Momma needs her miter saw:)
9 low maintenance exterior
10. Finishes that are conducive to family living. Pick finishes that fit your family….but also think of finishes that will be easy to maintain. We are going with a random plank width rustic hickory floor with a "worn"finish, granite for counters, white kitchen cabinets, chrome bath faucets….finishes that are timeless and easy to clean. Also a full brick exterior=no maintenance. Adding too many finishes that will need to be maintained will be more hours in labor and materials later on. If your budget allows…make your finishes as timeless as possible:)