When getting the house ready to sell….there were a few things on my list that I wanted to improve a bit. The kids bathroom was one room that needed a bit of help. The color in there was not doing any favors either. I have searched and search for one picture of this bathroom before…and I cannot find any! I know how you love a good before and after…but you'll have to settle for just the after:)
This is such a great example of how the right color paint (even white) can make one small space feel so much lighter and brighter.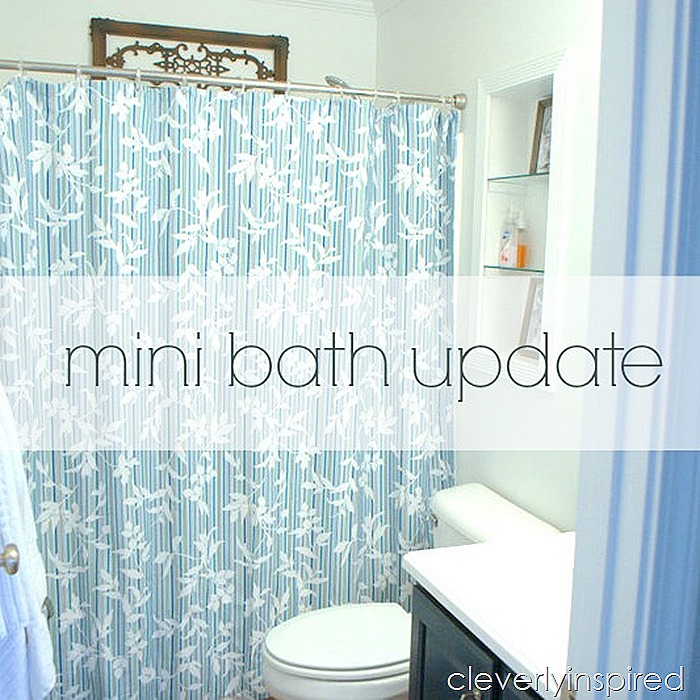 Fresh coat of white paint on the walls and ceiling and trim. In this tight bath…one color on every surface makes a lot of sense. (Color is decorator white by ben moore). The vanity is repainted also, (I bought a premixed quart of paint from the oops table, it is a true navy).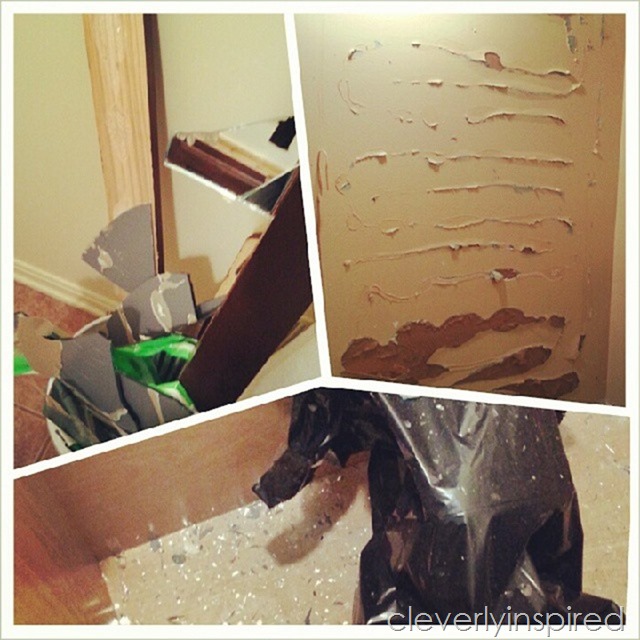 This was one of the only pictures I found—it was one I posted on instagram awhile back when I was having some major issues taking the original mirror off the wall. Fun fun fun…. The new mirror is perfect for this room!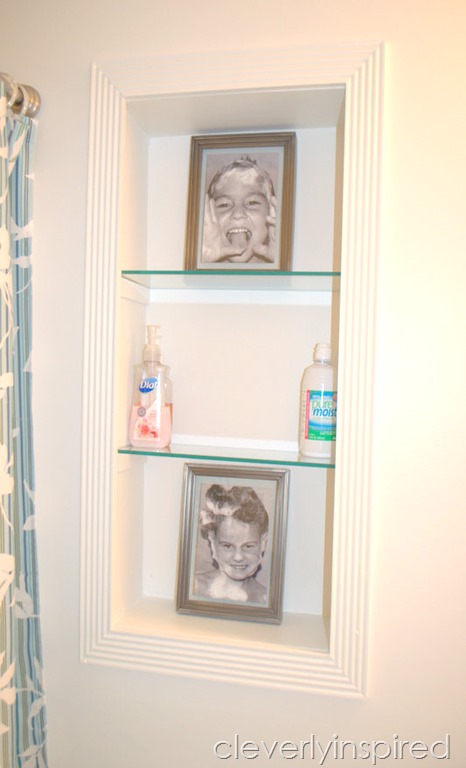 The little nook is a real space saver in this bathroom. Great spot for cute pictures and toiletries. We had the glass shelves cut to fit the nook. (we put this nook in long before I started blogging…basically it is the space that is unused in between the studs of the walls)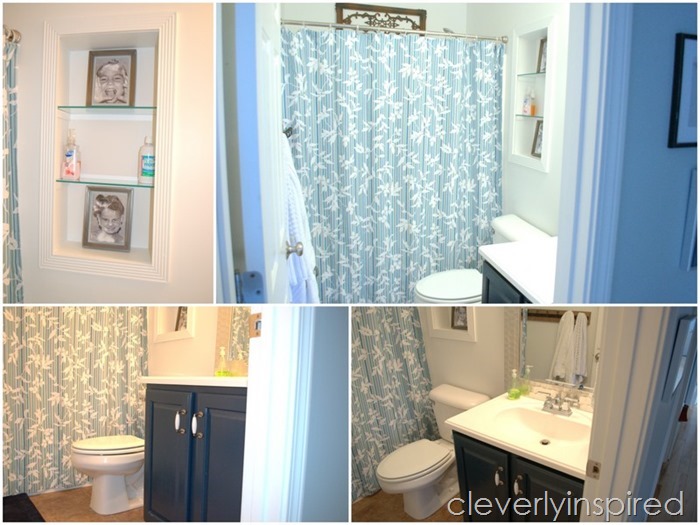 A new shower curtain that was on clearance at Target was the perfect splash of blue to wake this space up a bit!
Not a bad little update….on the cheap:)
Have a great weekend friends!!