You know that I would never pass up an old, beat up, done-it's-time wooden ladder. I have had this one for several years. It was the best $25 I have ever spent…..I adore it.  It was leaning against the wall in my new office area since we moved in….as if it was just waiting for a new purpose…."please, use me again!" Well little ladder…your wish has been granted….and I love you even more now….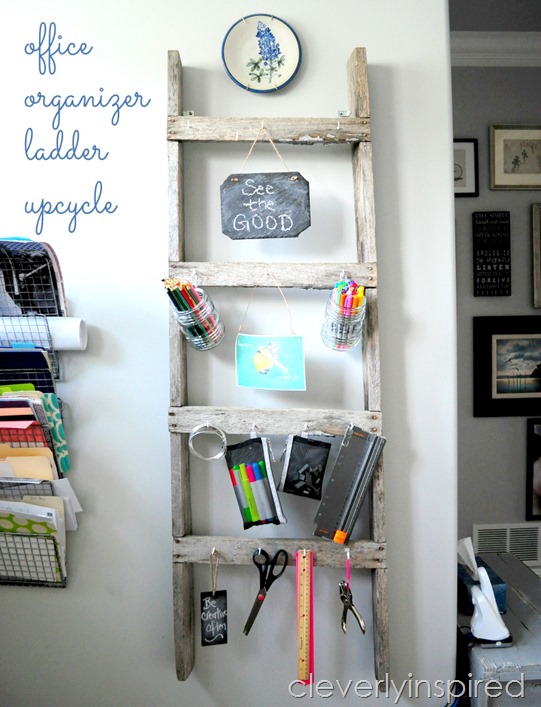 Obviously you will need a fabulous old wood ladder. You may be lucky enough to score one at a flea market or garage sale. I found mine a few years back at a local consignment store. You may be able to make one too…easy enough construction really…just some scrap wood…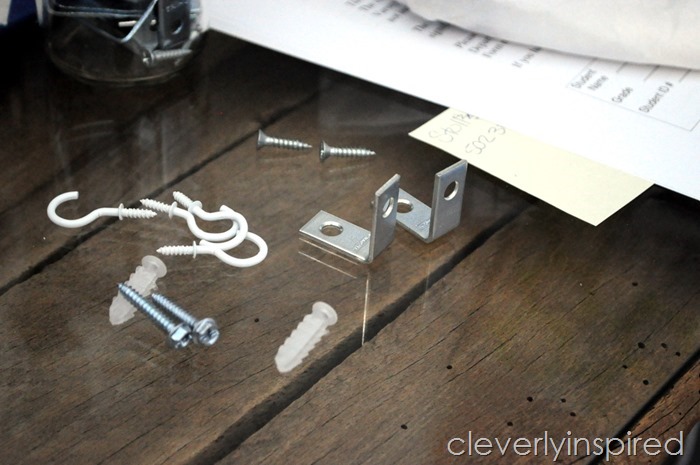 Simple "L" brackets will secure it to the wall…use some drywall bolts if you don't have studs available behind the wall.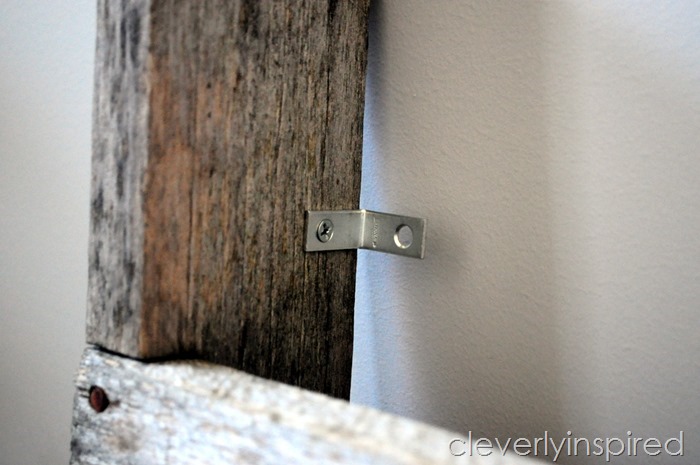 I used simple white hooks to hang all my accessories….so flippin handy! I screwed in total of 14 hooks…plenty of storage for all my pencils, markers, scissors, rulers…etc. I used containers that resemble mason jars to hold the markers and pencils. This container is actually a lighting cover (find it in the lighting section with the glass replacement pieces.) You could use a mason jar….but these have a nice lip on them for the wire to stay put….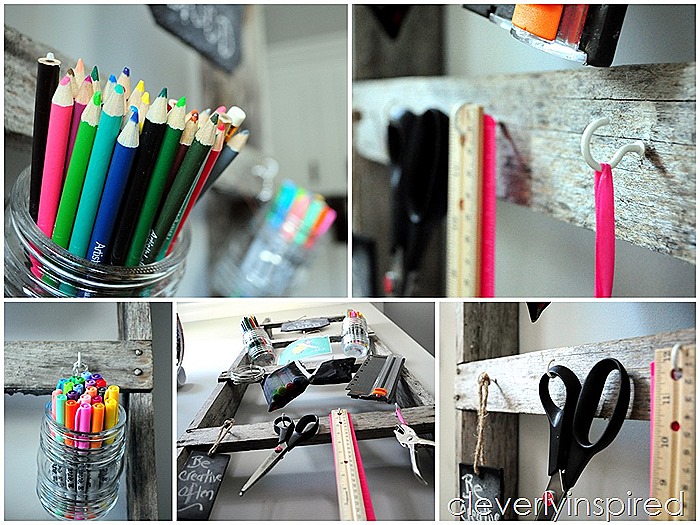 I used some 20 gauge wire to secure the containers to the hooks….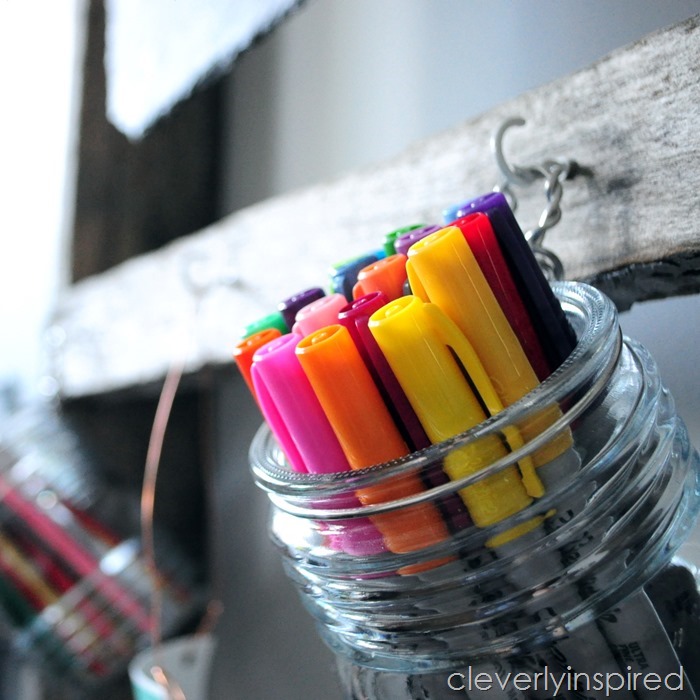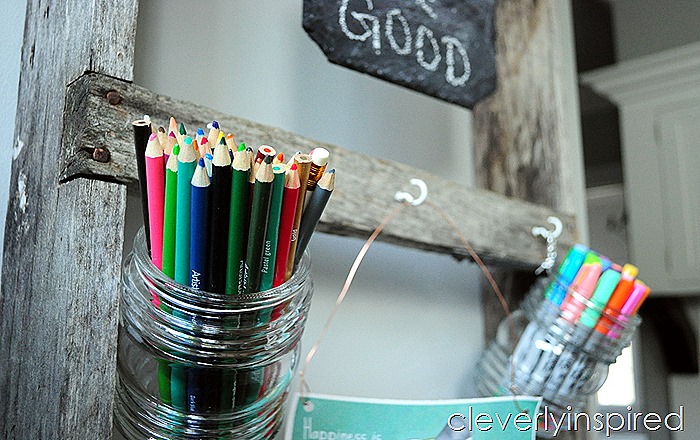 A few decorative items make it look a bit dressier….hang up whatever you would like to look at everyday:)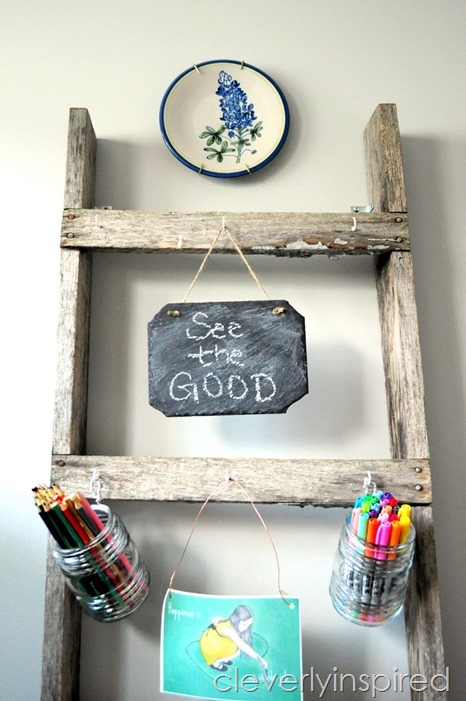 I used hooks in my previous office too….along with some dowel rods….see that post here…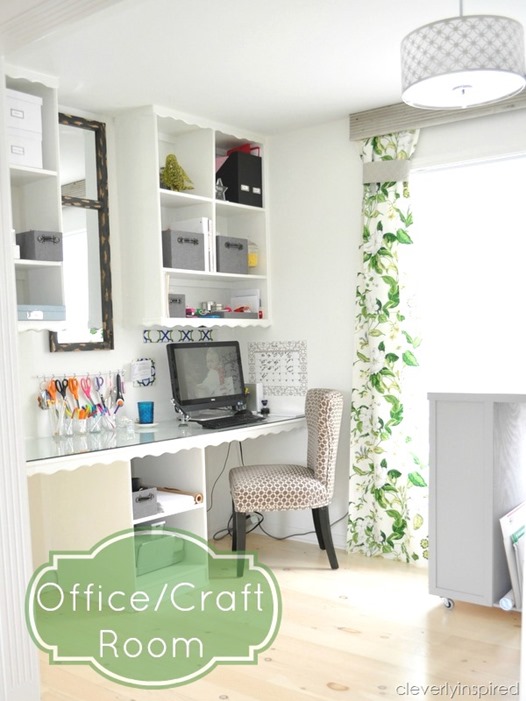 Do you have any old ladders laying around? Go getter girls! :)
xo