Sometimes…I get jealous of the people who have such an affection for the Pumpkin Spice Latte drink. I really want to like it. I have ordered every which way….trying to fit it to my palette…it's just a bit too much of something…but these cookies…oh. my. goodness. They are a perfect balance of sweet and spice…and a touch of coffee too. These would be a great addition to your Thanksgiving table…or maybe you have a cookie swap to attend this year. These cookies do not disappoint. They are fluffy and airy…and I was not expecting to like them nearly as much as I do. I hope you do too:)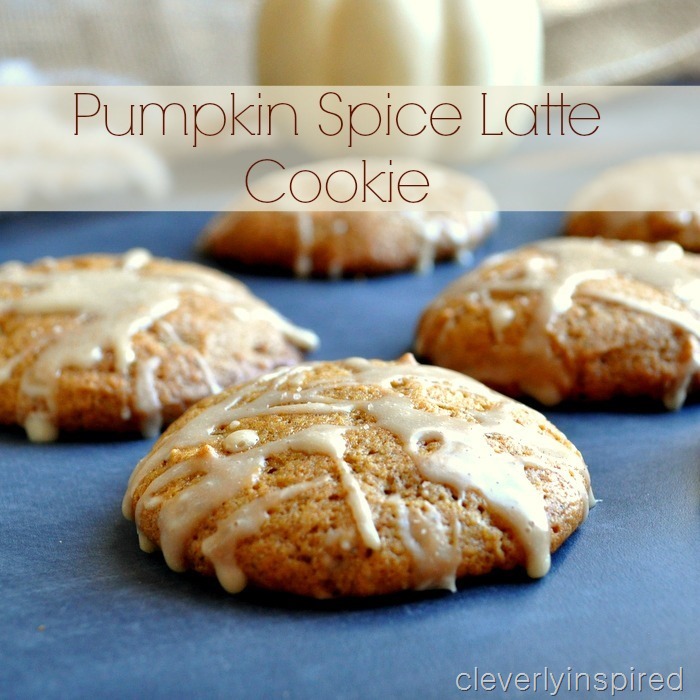 The folks at Tetra Pak Cartons invited me to share a recipe with you that uses some of their pumpkin puree. This is a company committed to reducing waste , this packaged pumpkin puree uses 1/3 of the materials than that of a canned variety. Companies like Pacific Foods are dedicated to providing good organic food, that maintains a good shelf life….that also is mindful of the materials that go into each package. I love how easy the pumpkin just poured out and I could easily fold it up and refrigerate the rest to use later. Just remember…your final product will only be as good as the ingredients you are using. Good ingredients equal great food:)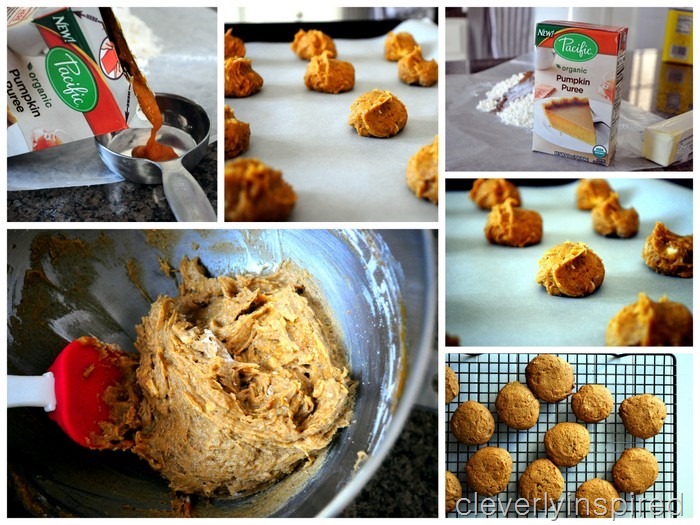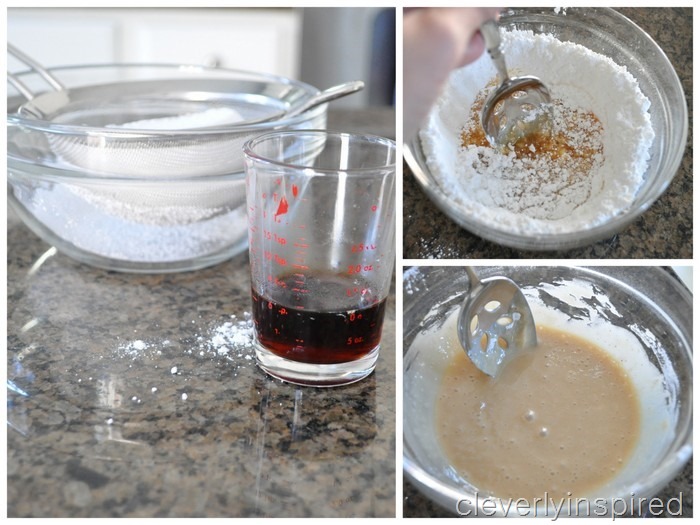 For some more great recipes you can check them out Follow #CartonSmart on Pinterest
Pumpkin Spice Latte Cookie Recipe
Author:
Tracie at CleverlyInspired
Ingredients
1¼ C flour
½ tsp. baking powder
½ tsp. baking soda
1 tsp. cinnamon
¼ tsp. ground cloves
½ tsp. ground nutmeg
¼ tsp. salt
¼ cup butter softened
¾ cup sugar
½ cup Pumpkin Puree
1 egg
½ tsp. vanilla
sprinkling of cinnamon sugar
Instructions
Heat oven 350. Line cookie sheet with parchment.
Combine flour, baking soda, baking powder, cinnamon, cloves, nutmeg, salt. Set aside.
In a mixer cream butter and sugar. Add in egg, pumpkin, vanilla. Beat till combined. Slowly mix in flour ingredients until combined.
Drop on cookie sheet.
Bake 15 minutes.
Let cool then drizzle glaze and sprinkle with cinnamon sugar.
Coffee Glaze: 5 tsp. brewed coffee 1 cup sifted powder sugar Combine in a small bowl. Drizzle on cooled cookies.