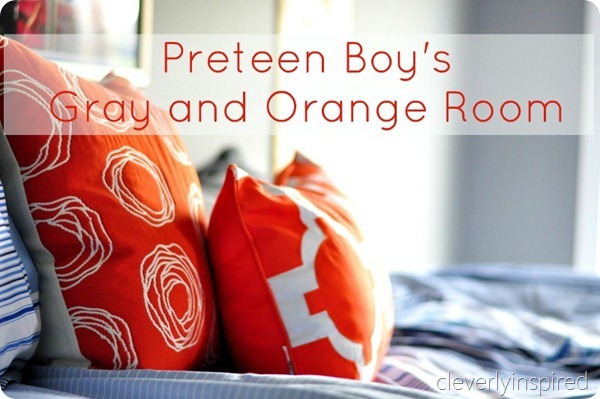 It is hard to believe….my bear is in 7th grade this year. He is turning into such a kind and funny young man. I was thrilled to work on his room with him this summer. We made it into a space that is creative and fun…but at the same time peaceful and "chill" as he would say. I have a lot of projects to share with you from this space….here are some pictures of the reveal…..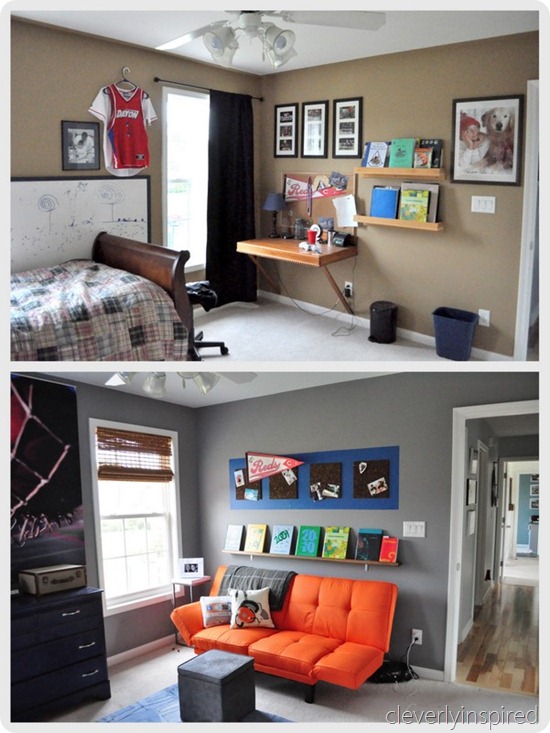 Before the room was brown and kind of beat up. We took some time to fix the walls…I repainted all the trim also. The carpet needs to be replaced…but we got a fun new area rug for the time being.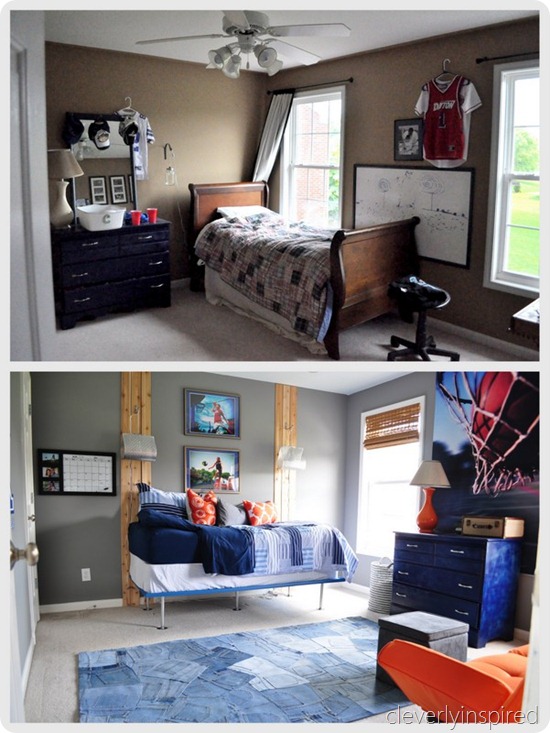 His large sleigh bed took up so much room….so I decided to replace the bed. I made this bed with Purebond plywood and some steel pipe. It is a hip new look….for not much cash. Easy project too! The bed is "framed" with some cedar planks that I nailed to the wall. In the center is some fun action shots of him playing.

The gray on the wall plays nicely with the pops of blue and orange. It feels very fresh and fun!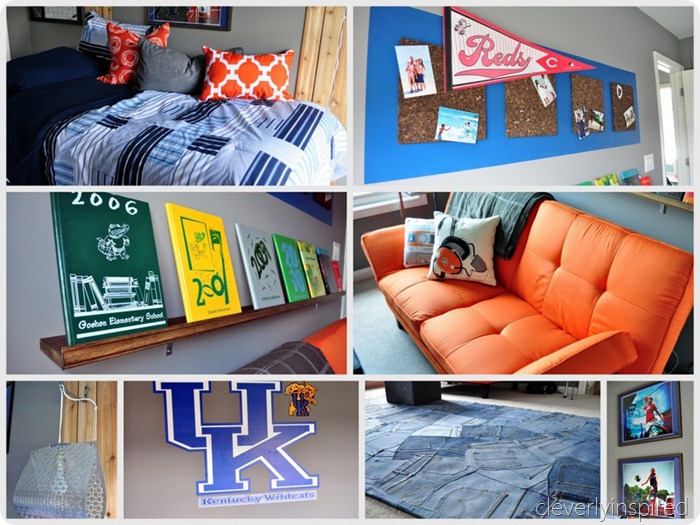 The "chill zone" is a definite favorite. The orange futon can pull out for any overnight guest. It has also become nice spot to sit and read. All his year books are displayed on a custom made shelf. Above that I painted a square blue and stuck on some corkboards for him to collect is snapshots ….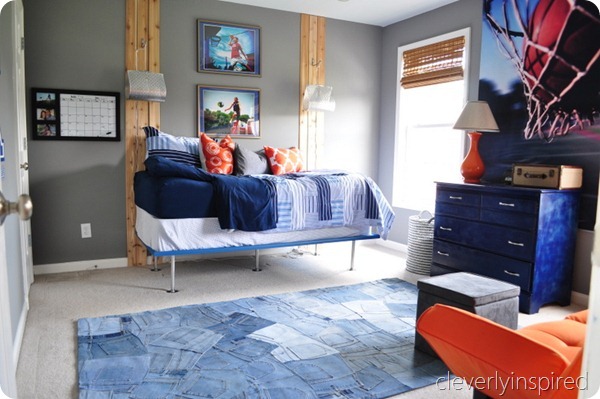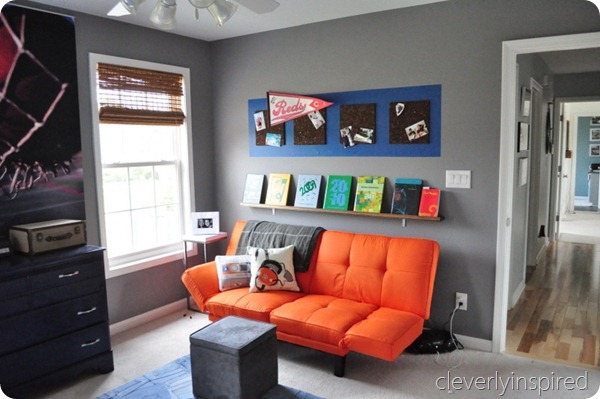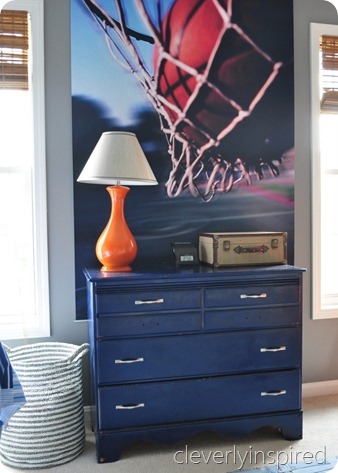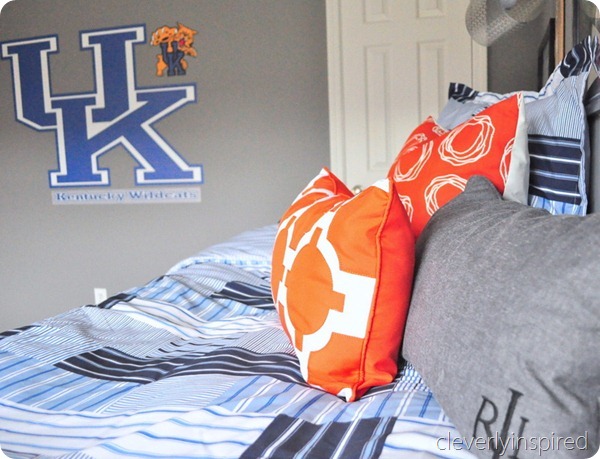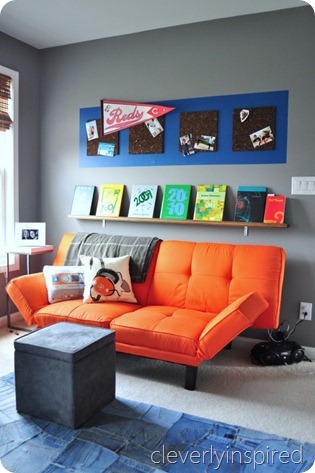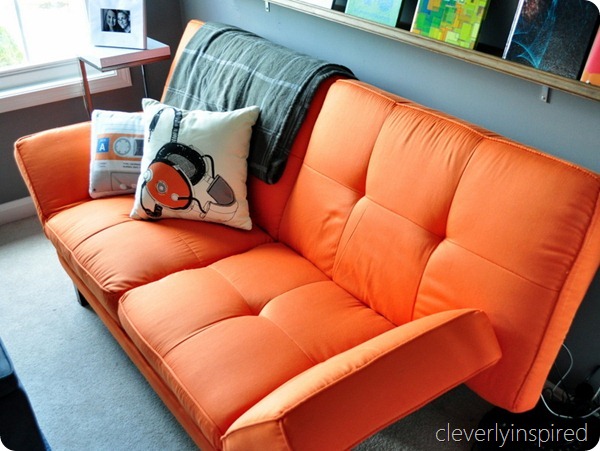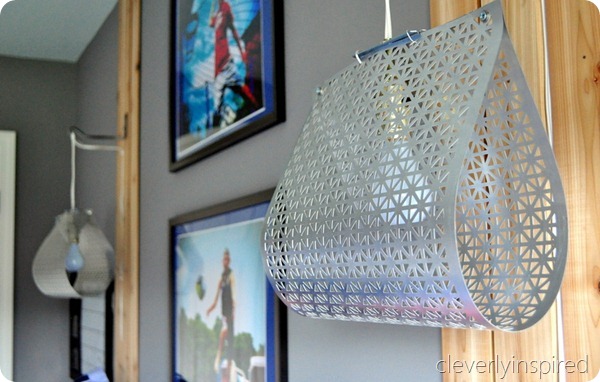 The custom made lighting is one of my favorites. I will have a post coming soon!! So easy, uber chic, cheap and fun!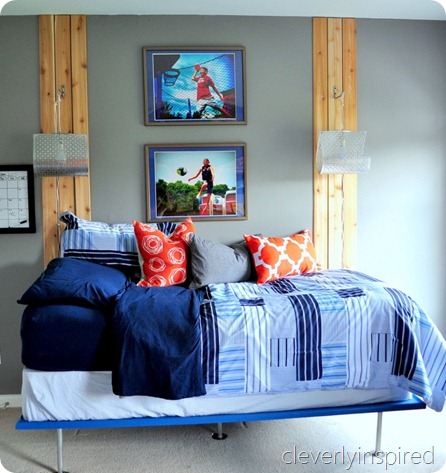 The room is a true reflection of the bear. It is so fun, creative and full of all the things he loves.
Where I found some things for this room:
The color on the walls is Cement Gray by Martha Stewart (glidden paints)
Bamboo Shades from Overstock.com
Jean area rug from the Home Depot
Bedding is Tommy Hilfiger at TJMaxx
All pillows are from Target or Homegoods
More projects coming soon from this room redo!
Here are some other post about his room project: