Wow…seriously it is already mid July?? Summer is passing too quickly…as usual. We have really been enjoying lazy days without the worry of homework and routines. I hope you too have been enjoying it too ;) I have been working on a few things here and there…one is the Bear's room. It is coming together. He is a bit of a tough client….much more difficult to please than the peanut….this was a complete surprise to me. I thought I would just pick stuff and he would be like…ok, cool….but he has definite likes and dislikes…and he has a definite vision for his space.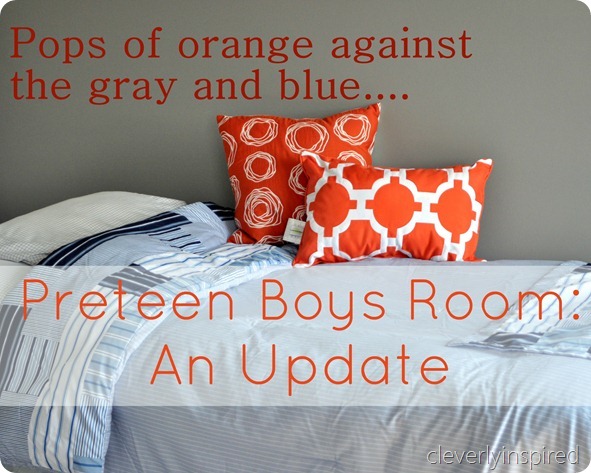 We scraped the idea of a desk in the room. Mainly because he already has a desk in the library to work at…and because it would be taking space away from what we are now calling the "chill zone". Yes…it is totally beast. Beast meaning awesome. More details on this soon :)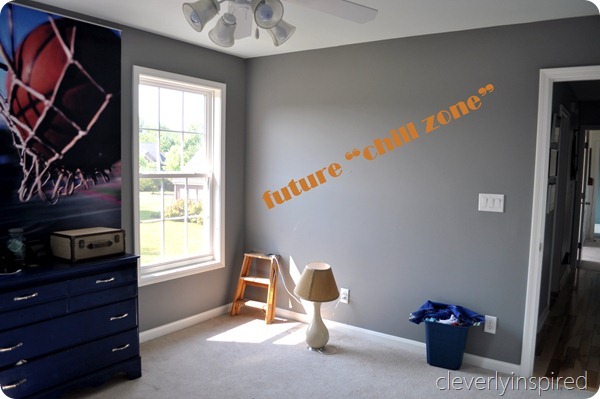 The color I chose is Cement Gray (Glidden, Martha Stewart, Home Depot) It is such a pleasing gray. The color immediately brightened the space….which I think is odd for the color gray. It is not blue, not purple….just a nice gray. Perfect. The ceiling is Breath of Blue…same color I used in the office (because I had almost a full gallon :) The trim has all been repainted with a coat of White Umber (porter paint) in a semi gloss.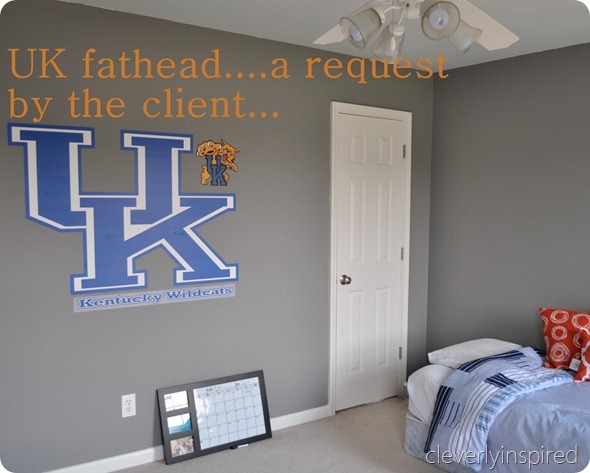 The UK fathead really pops on the wall color! He loved the PBteen mural (bball hoop) and I love the pop of orange. That will be a repeating color in this space. I think it gives a nice edge of manly sophistication (just like my bear…ha ha ha) It is a nice room to grow into also….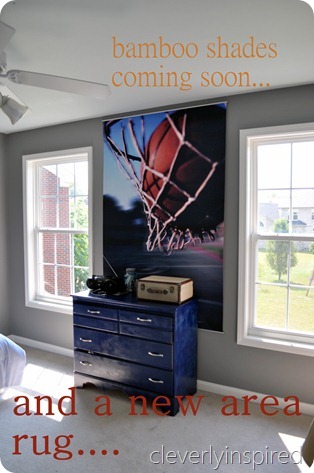 Coming soon…a new bed that I am making…the chill zone reveal…and more ;)
What do you think about the gray and orange and blue combo??
Here are some past post about this room…
Update #2
Going to pick a winner today for the Martha cookbook!! Last call to sign up!!