Hi all! How was your weekend? We are getting settled and have enjoyed having friends stop by to see us in our new home. Our new neighbors have been so wonderful too. On our moving in day our next door neighbors brought a bunch of groceries, flowers and wine;) #superhelpful! We are enjoying see this house come together. And I will be sharing with you in the coming months little projects here and there as we make it our own. We are off to the beach on Wednesday for a couple of weeks….so I will be back up to my regular blogging schedule in August. (let's hope I have internet by then;) I am going to share with you a few oldies but goodies post for the next couple weeks….in case you are new here….or maybe you didn't see them the first time around. And as always, you can catch me in "real time" on instagram and facebook:)
Today I wanted to share with you a Master bedroom that I e-designed (that sounds' so fancy….really I just gave them an idea of where to start.) The Kent's were in search of a serene Master bedroom. They wanted the colors soft, but modern—cool but comfortable…easy to live with but very put together. Here was my suggestions….it was a hit with hubs and wife:) Win win:)
I based almost the whole room off this picture from Art.com. The colors are just so serene….and can be matched up with several pops of color to make the room personal.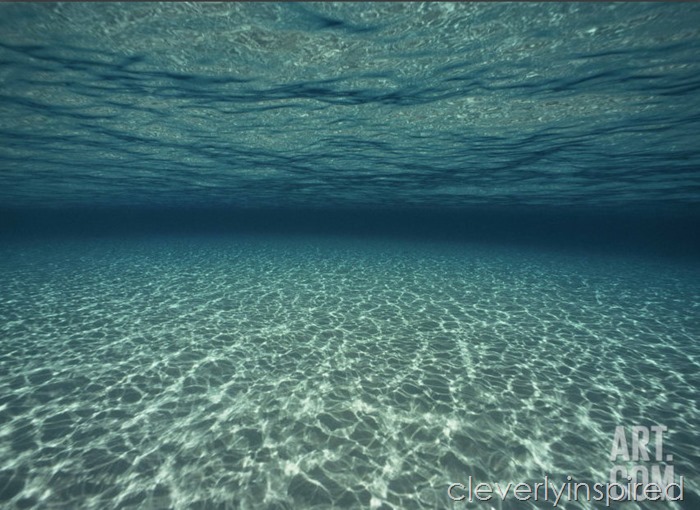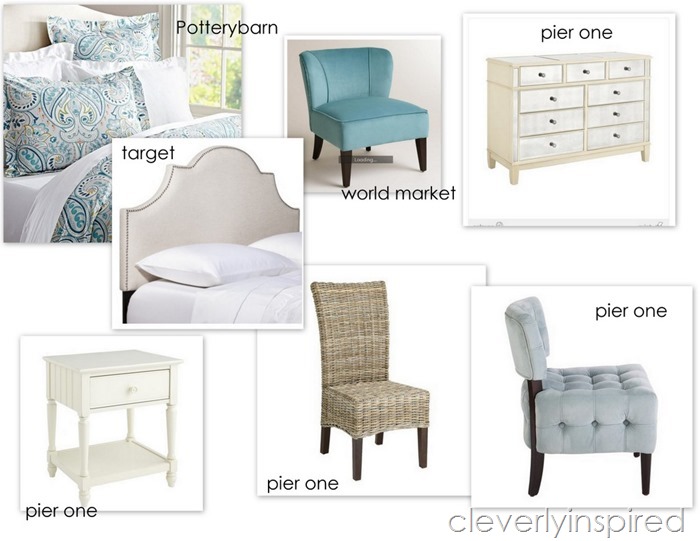 The room definitely has a coastal vibe (which is my go to style…as you know:) but this look can also be very modern…but with out being stuffy. A creamy upholstered headboard with a nail head trim grounds the space. A mirrored dresser, silver chair and white nightstands all look like they belong together even though they all came from different stores.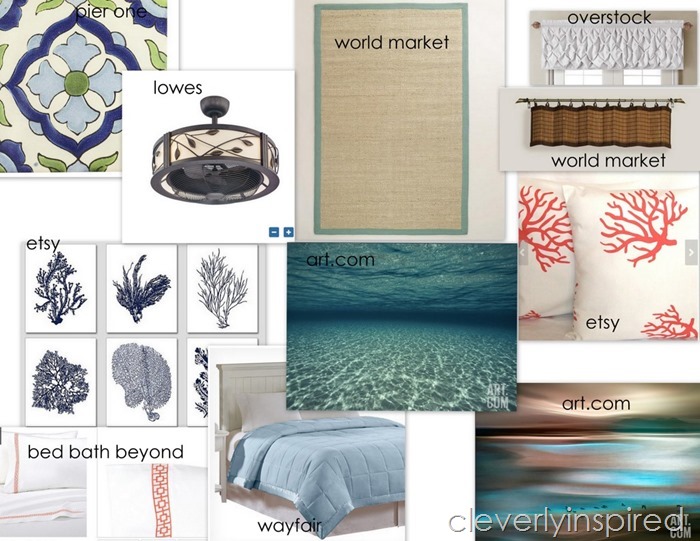 Pulling in coral and navy and even a little lime green on the bedding and artwork cut up some of the blue tones. Using some different textures like rattan, banana leaf, and bamboo is a great way to make the space feel like it isn't too matchy matchy—and more like a nice resort:)
When you can end your day in a room that feels like you are in a luxury beach front resort….well, that my friends is livin the dream:) Don't wait to go on vacation to stay somewhere nice….make your space a vacation everyday!
xo