My love for this old wooden fence part has grown deeper my friends….I made this with it…and this…and now this Christmas sign! I only I had three pieces of my picket fence left over.Three projects for this little $6 fence part:)! I shared on Instagram last weekend when I was in the process in the garage. I absolutely adore how this sign came out….and look…it's snowing in my family room:) Love picmonkey:)
True Value's #DIYaHoliday Instagram Challenge has inspired me in many DIY ways. Follow @True Value on Instagram for more details on this awesome challenge happening NOW for a chance to win!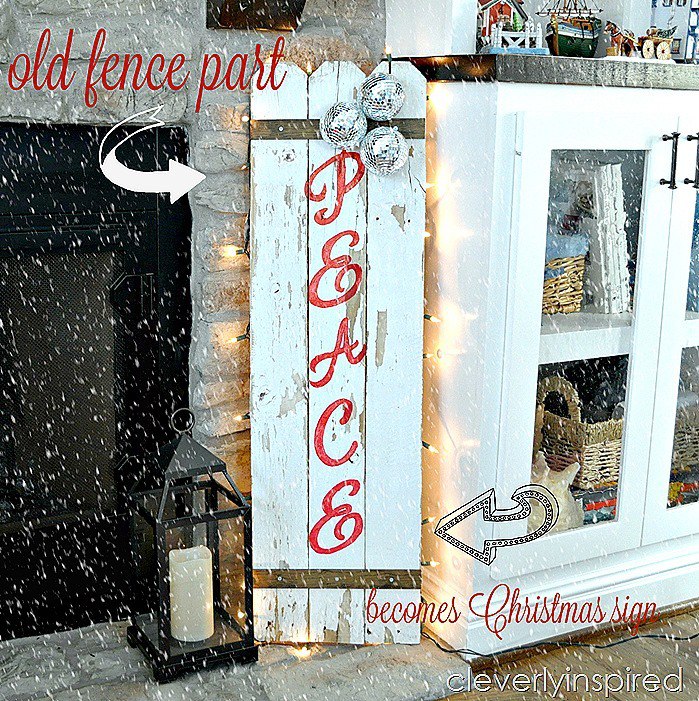 If you don't have an extra old fence piece lying around you could certainly use some scrap wood or new wood (fine folks at True Value can help you find this type of wood.) If you want the whitewashed effect just paint some white on the boards and let it dry and then used a 80 grit sandpaper to sand it off. I love how this little sign came out and I was excited to share with you as a fun project to do over the weekend!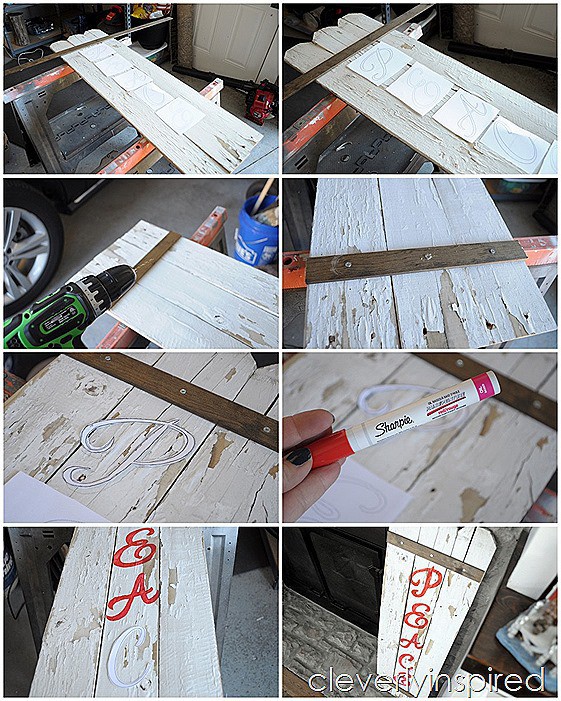 All you're going to need are:
3 pieces of wood (or old picket fence)
2 pieces of scrap wood to secure to the top and bottom. I actually had these stained strip of wood in my scrap pile from another project.
You will need 6 wood screws
A sharpie marker of choice. I used the red oil based marker because I have more control over that than on a paint brush.
I printed out stencils online. I cut out the individual cursive letters and then went old school and just traced around them on my boards.
I chose the word peace….a good word to focus on right now:)
I laid the boards on my saw horses and secured the cross brace pieces with wood screws. You could glue in between the boards for extra stability if you'd like to.
Cut out the letter and trace with pencil first…go back over and fill in with the marker. Feel free to sand the marker if you want a rougher look.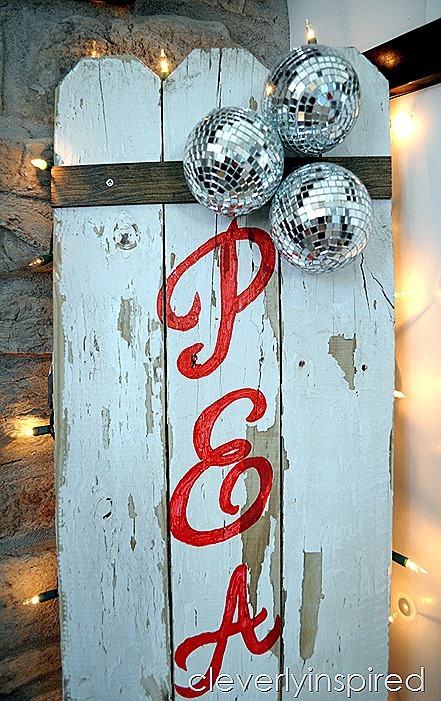 I secured some white lights to the back with duct tape too:) Because white lights are never a bad thing:) That and disco ball ornaments.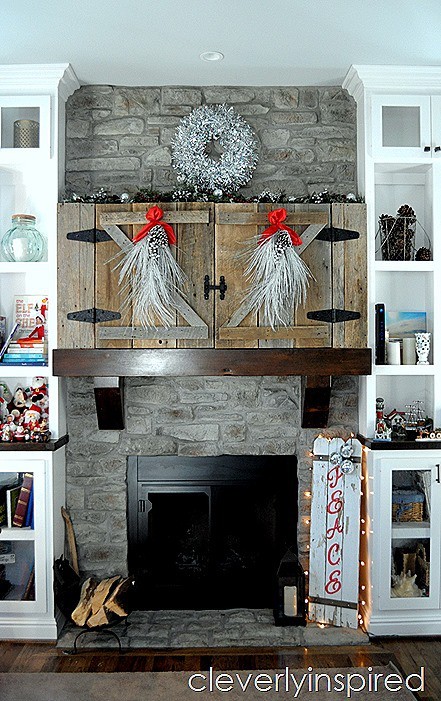 Lookin pretty festive around these parts:) I'll show you some more next week;)
Be sure and visit my friends at True Value for all your hardware needs for this project. They are happy to help you too!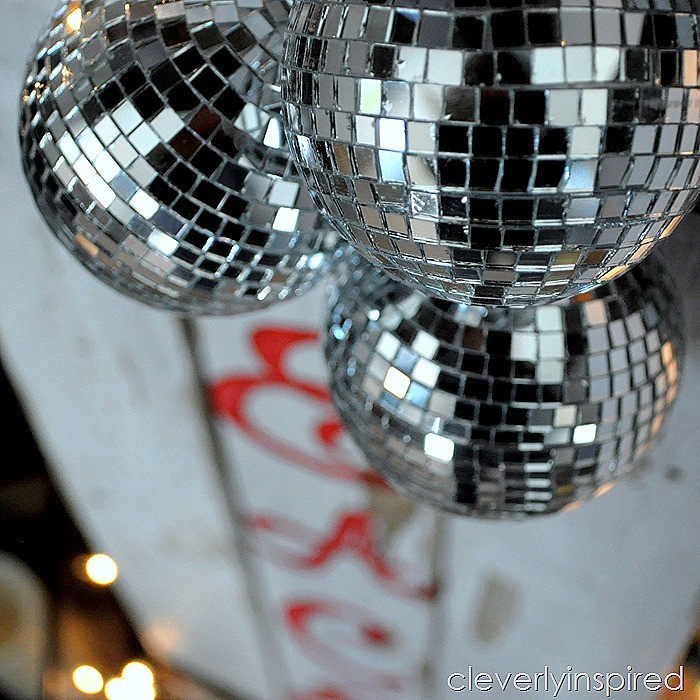 I will be sharing more Christmas decorations along with a few fun easy projects next week. Have a blessed Thanksgiving friends!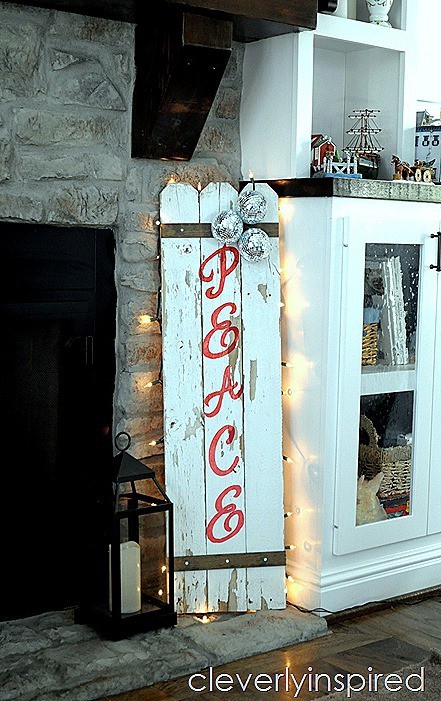 xo
This is a sponsored post. The kind folks at True Value have asked me to share a DIY project with you. I have been compensated for my time and efforts.