Hey hey hey….Gratitude week is here! I am busy prepping for all the goodies we will be serving up:) I am planning on taking the rest of the week off….but I may pop in again….depending on how the week goes. If I don't talk to you again….have a blessed and cozy Thanksgiving:) I sure am thankful that you stop by here to see me every week. I thought I would share an easy holiday hair do with you today….get festive yall:)
Do you remember when you were younger and you had hours to just play with your hair in front of the mirror? It was kind of fun to think up of a different hairstyle and wear it like that for a few days. With the holidays approaching I thought that you might want a new hair style for some of your holiday parties & gatherings. If you are in a rut and have been wearing your hair the same way forever this might be a fun little challenge for you to try out for the holidays. I preface this….please be kind….A beauty blogger I am NOT!!
A few of you were asking how I did my hair for our family pictures so I made a quick 4 minutes hair tutorial video so that I could show you how I do it.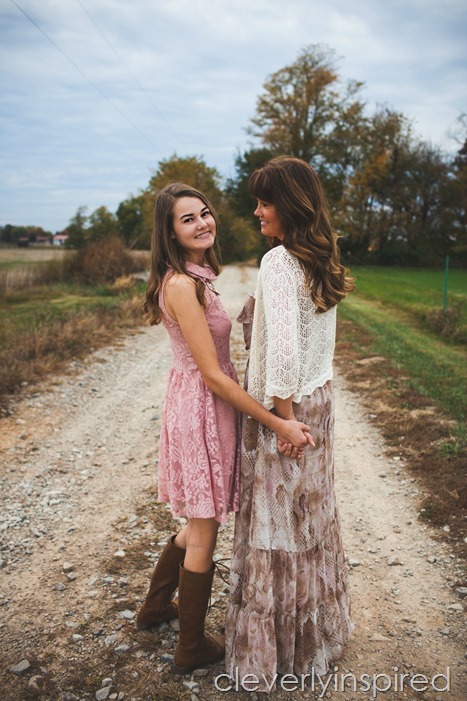 I emphasize…. not a beauty blogger nor will I ever become one. I realize that there are over a good kagillion beauty bloggers out there that have done hair tutorials. Most of them are in their twenties I myself…42… again I say….be gentle and kind. All you'll need for this holiday curl hairdo is a one and a half inch curling iron, your favorite hair spray and an alligator clip.
What I love about this style is that I can do it and then kind of leave my hair alone for a couple days. So really I'm saving time. I hope you enjoy pass along to your friends and get ready for your holiday gatherings in style!
Check out this article on BHG ….some great Black Friday tips….even one from me:)
Happy Friday! Go get Turkey day ready!!
xo