I have a confession. I order pretzels. That's right…I pay to have my pretzels made and shipped to me directly from a small Amish "factory" in Pennsylvania. You see, I am sort of a pretzel snob. I grew up in Philadelphia eating literally the world's best pretzels. Growing up, when we were asking my mom for the 1000th time when dinner would be ready…she would say "go get a pretzel". We would sometimes run low on bread, milk, eggs, clean underwear (joking mom)….but NEVER pretzels.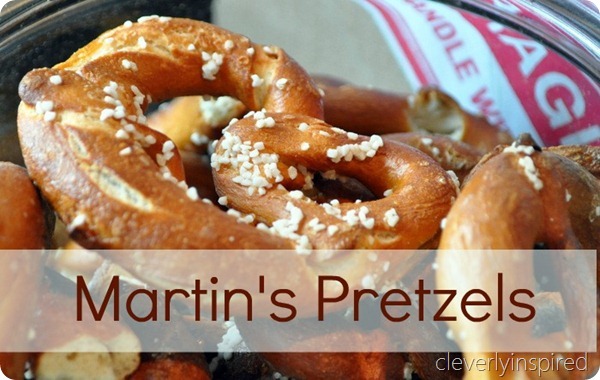 I heart pretzels very much. See…I told you…I have issues. So when I heard about this little Amish company named Martin's Pretzels from Akron, PA on the Food network…I couldn't turn away.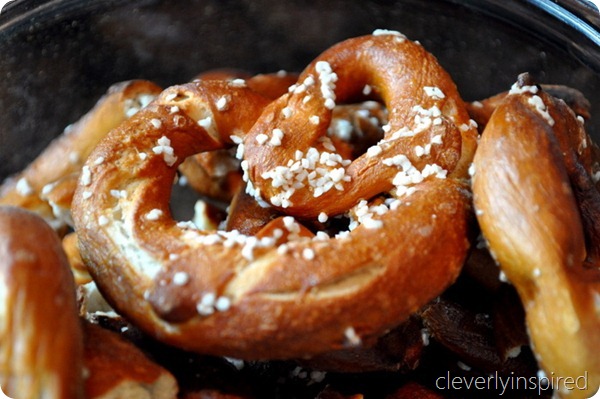 I had to watch the story. Sitting there with the peanut…we were drooling. With Ipad in hand…I had order a 3lb bulk order of the original hard pretzels..with salt…before the story was even over. I couldn't wait to receive the goodness in the mail.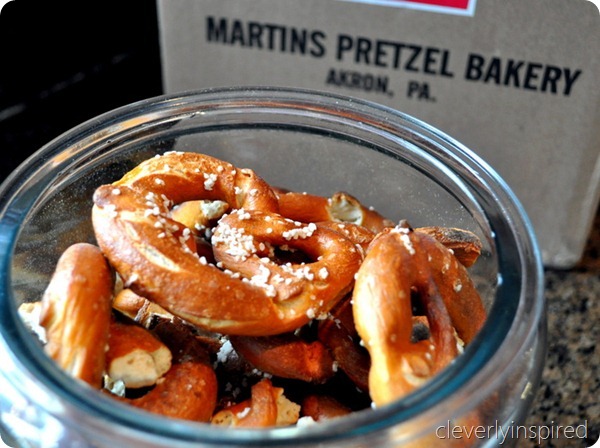 I am not kidding…they are the best hard pretzel I have ever had. And I don't like to toot my own horn…but I am sort of an expert. I gave some to my parents a few weeks back. They ordered there own a few days later. They couldn't get enough either.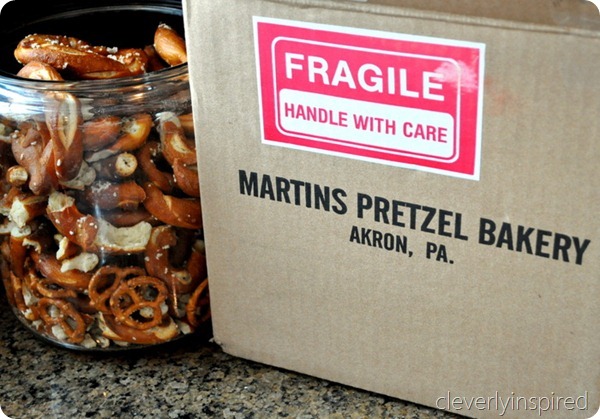 PS. this is not a sponsored post…Martin's Pretzels has NO clue who I am….I just needed to pass on a little pretzel love to you all.
And since you are so sweet to listen to me rant over my new found love …I am going to send one lucky pretzel lover a 3lb box.
Just comment here and tell me your favorite way to enjoy a pretzel…soft, hard, cheesy? mustard??
Thank you. Amen.