Hey yall! Hope you had a fabulous weekend. I have had this project finished for awhile now….but I realized that I never share it with you! I was looking to add a bit of color to the kitchen window and this simple no sew valance popped into my mind. I wanted something that I could change out from time to time…maybe swapping the fabric out during different seasons. This is an easy project that you can pull together in about an hour.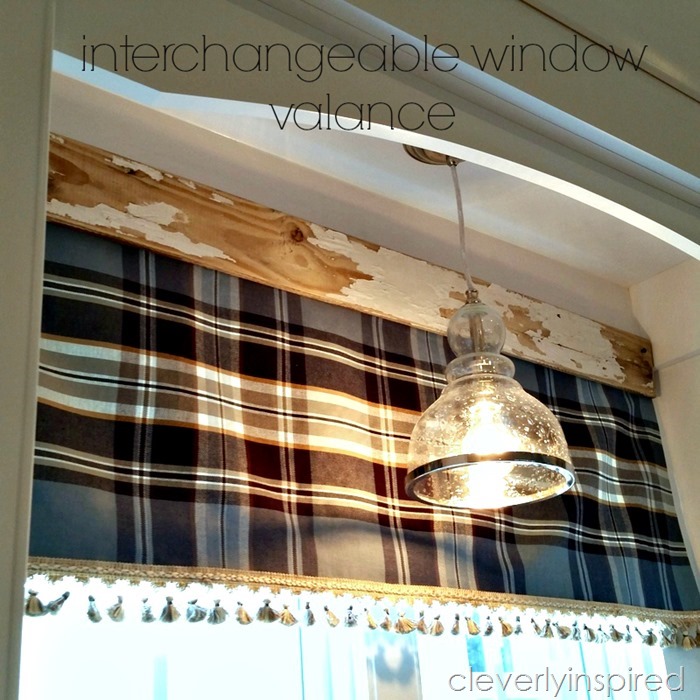 All you will need for this no sew valance is:
fabric as wide as your window
lining fabric
old piece of wood (I used this left over from this project)
peel and stick hem tape
velcro
screws
drill
tassel or trim
fabric glue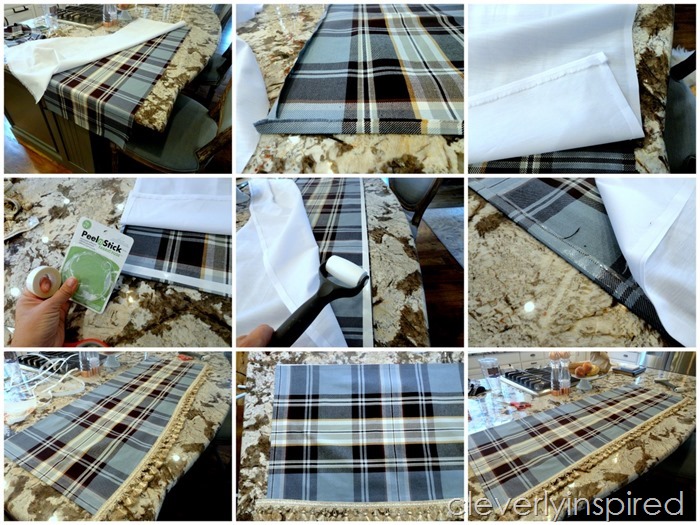 Here is what you will need to do:
Cut the board you will use for your valance the width of your window.
Cut your fabric one inch longer, along with lining fabric.
With a hot iron, fold over 1/2 inch all around the wrong side of fabric and repeat with lining.
sandwich fabrics together right sides facing out. Using you hem tape, stick the tape to the liner.
press firmly the fabric all the way around.
using fabric glue, adhere your trim or tassel to the bottom
drill a hole where you will screw the board to your window wall
line up the velcro on the back of the board and attach
line up the valance velcro with the board velcro and attach to the fabric
using screws, drill the board to the window wall
when you want to swap out fabrics just unscrew and replace the valance:)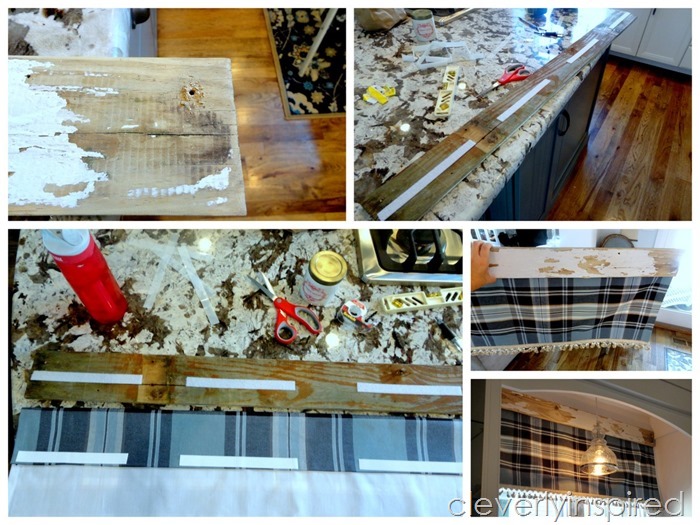 A fun way to repurpose old barn wood of fence pieces too:) It adds just the right amount of color above the kitchen sink.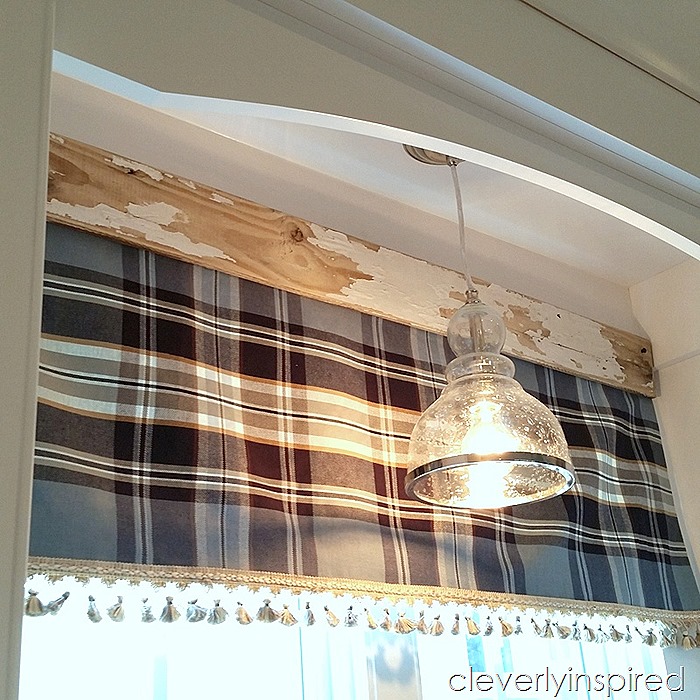 Have a great Monday!!
xo