It is my very favorite season…as yall know….I have changed out a few things on the mantle to celebrate fall!!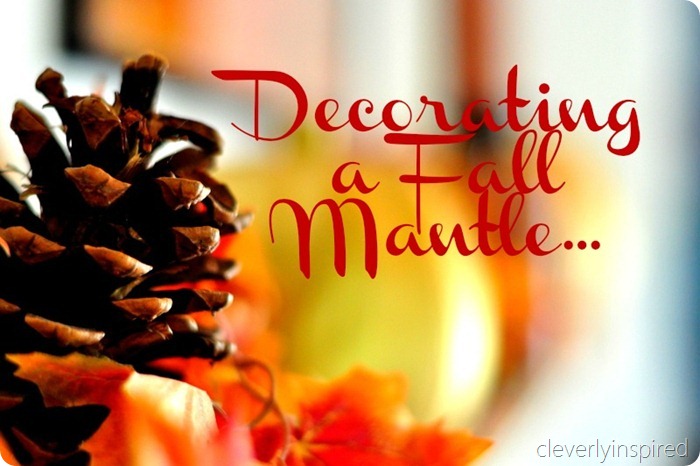 I really wanted to use things that I found around the house…or outside…so I went searching. I clipped some branches off a tree and spray painted them with a light coat of bronze and orange paint…just so they had a bit more depth to them. (my garage floor is pretty, am I right?? Tarp…schmarp…)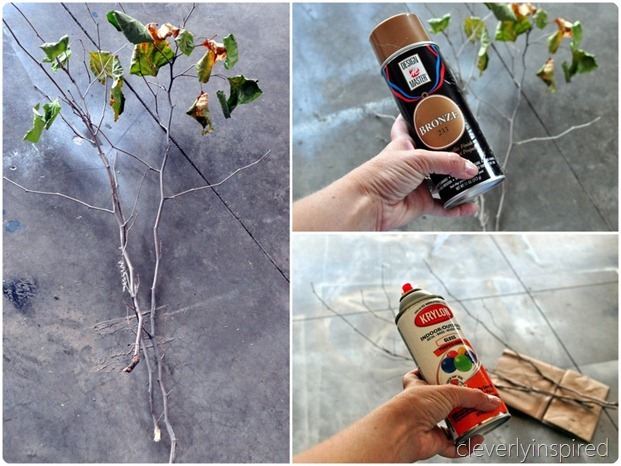 My idea was to just have these branches in a tall vase and maybe a few pumpkins….a simple fall mantle that would have been lovely I am sure…but I wasn't quite thrilled with the look. So…I looked through some of my own photos of "fall landscapes" ….the idea was to blow one up real big and frame it. I couldn't find any that had the colors I wanted. So…I went online to Costco's photo website and picked one of their prints. For $8 I got this fabulous fall scene printed on a 20 by 30 sheet. The frame and matte came from Michaels.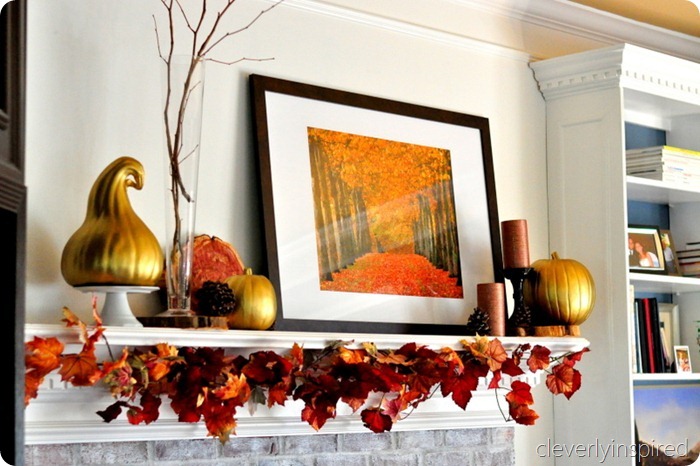 All the other things on the mantle I had on hand…the garland, candles, pumpkins and pinecones were all in my "fall" decorating bin. I have used these pumpkins every years…(See these past mantle post) The garland is actually 2 separate 6 foot garlands….neither would go the length of the mantle….so they meet in the middle to look like one big garland. I have 4 cup hooks hidden under the mantle….that is what holds up the garland.
The cedar rounds of wood I had on hand from Springtime…(see that post here) I love the natural red and orange colors…
I think the idea when decorating the mantle for another season is to start with one element you love…for me it was the branches and the picture…then start to fill in that gaps with similar colored items that will unify the whole look. All the colors I used…compliment the picture. The frame being offset of center lends an interest and weight to the branches on the opposite side.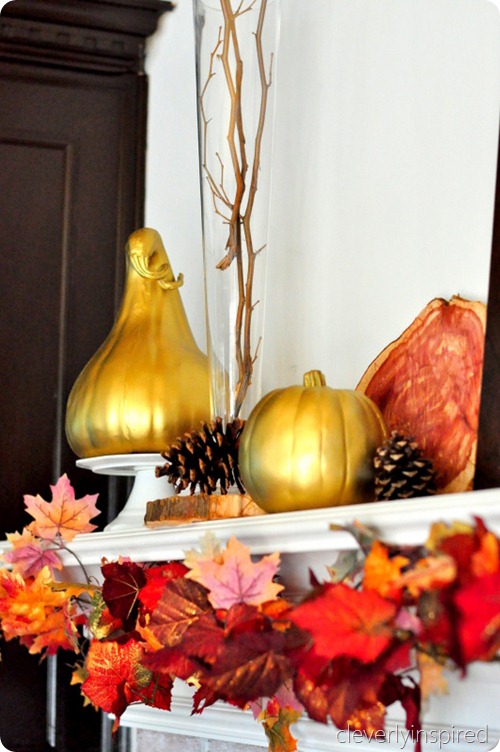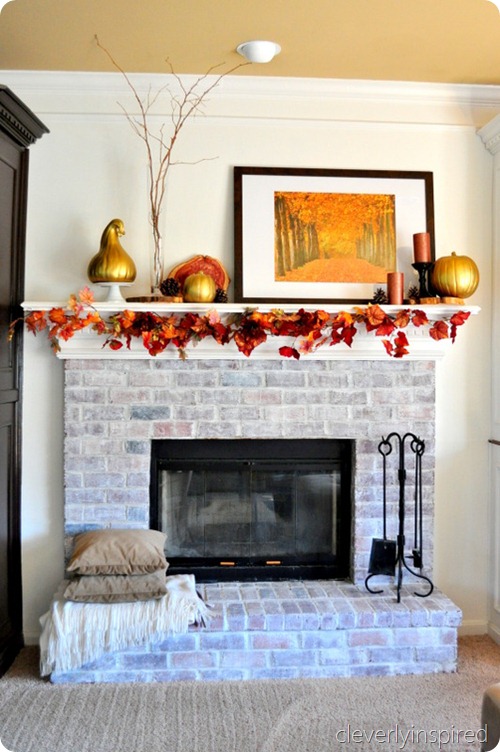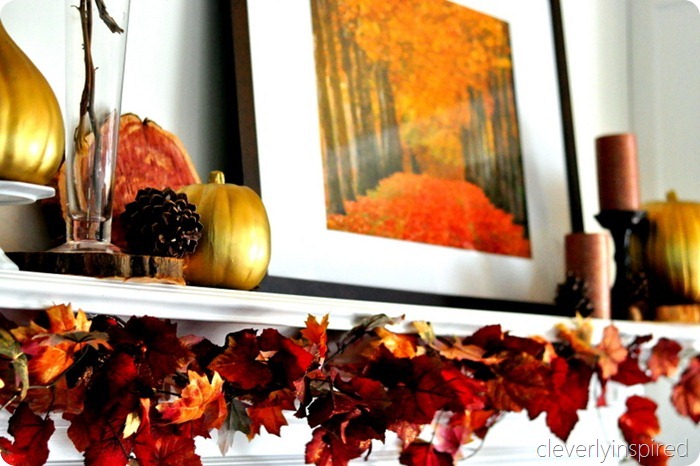 What do you like to change out for the new season??
Sharing at DIY showoff, TipJunkie, TodaysCreative, CentsationalGirl