Oh my…blogland is a blaze with Christmas already….I'm not quite there yet. There are a few commitments I have that require me to post Holiday ideas earlier than I would like….but for the most part I try to live in the current season…and right now it is all turkey talk. I love Thanksgiving….it has always been a favorite holiday in our house. I partnered up this holiday season with Diamond Nuts to come up with some unique ways to craft with the whole nuts. I will be posting a few more this month. All of them are great kid activities when you have extra kiddos in the house. A fun way to spend a little bit of time together:)
This Votive candle would be so pretty dressed up on a Thanksgiving table. Make several and place them down the table….scatter a few pumpkins and squashes, whole cheastnuts…some dried leaves…and your table is done!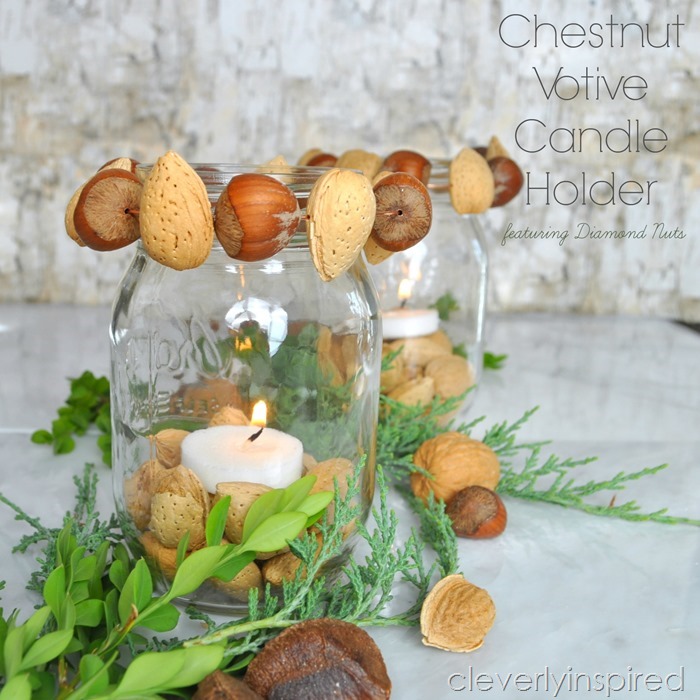 You can find Diamond Jumbo Walnuts and other whole nuts at your local grocery. Putting a bowl out with a nut cracker close by and your guest are set:)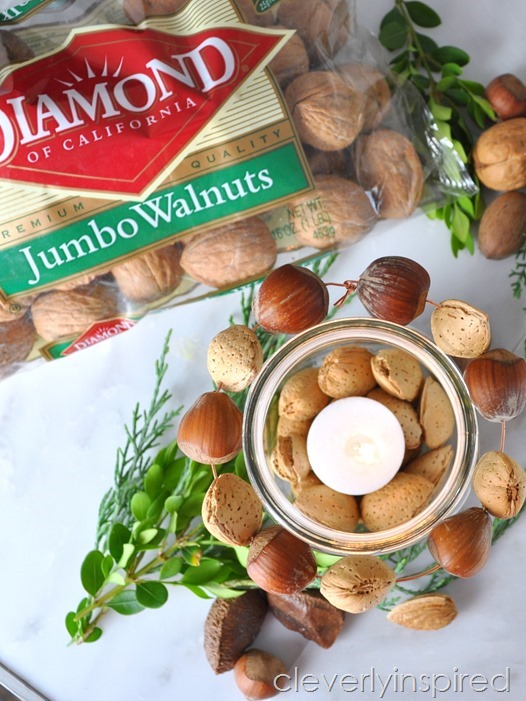 If you are doing this with kids just drill the nuts (insert joke here:) ahead of time. It didn't take me long to do…but it will be one less step:)
For this project you will need
· a drill
· 1 /16 drill bit
· Diamond nuts of your choice
· copper wire
· mason jar
· votive candle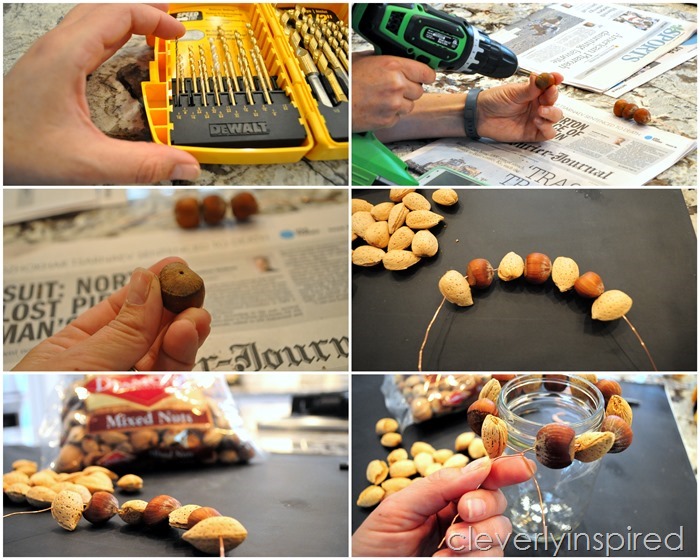 Working over a newspaper or covered surface slowly drill through top and bottom of nuts that you are using. For this size mason jar you will need approximately 12 nuts. After you have all of the nuts drilled through thread your copper wire. Wrap around the top of the mason jar and twist securely to the jar. Easy right?!?!
Having natural elements on the table is such an easy tablescape. Don't make it any harder than it needs to be:)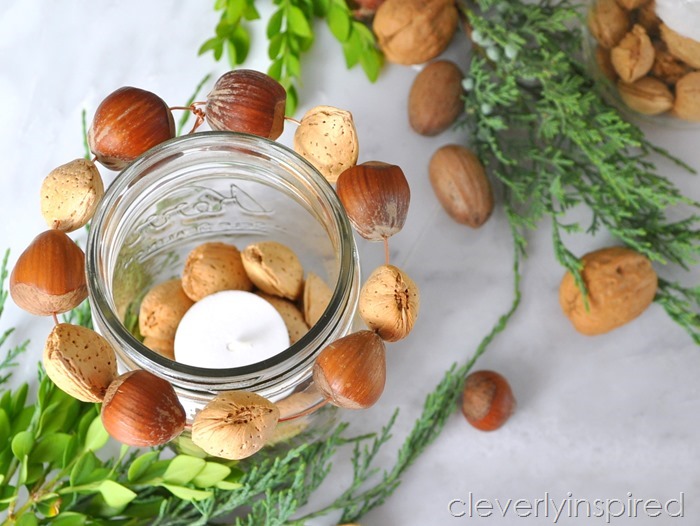 What do you think? Easy enough right!?! Are you planning for Thanksgiving or do you already have your tree up?
xo
This post has been sponsored by Diamond Nuts. I have been compensated for my time and efforts writing this post. All ideas, photos, and errors are 100% mine:)