Hey Yall! How was your Halloween? It was suppose to rain but it held off until later…ended up being a perfect night. We were those people who left the bowl of candy…along with a note that stated the honor code " take 2 leave some for others." We came home and the bowl was empty….as expected I suppose. We had a nice dinner out and went to a friends firepit….great night. So different than Halloween's of years past. Our kiddos both had plans…so it all worked out well:)
This recipe is a perfect way to spend a cozy fall morning with a cup of hot joe. I may or may not be slightly or definitely addicted to Amazon Prime. Do you have that problem? I have had Amazon Prime for about 2 years now so it's not like it's anything new…. but occasionally I will go on there to buy like batteries or pencils ….whatever I need and then something pops up on my screen and I click on it and I'm like yeah I totally want that even though I wasn't originally shopping for it I totally need that.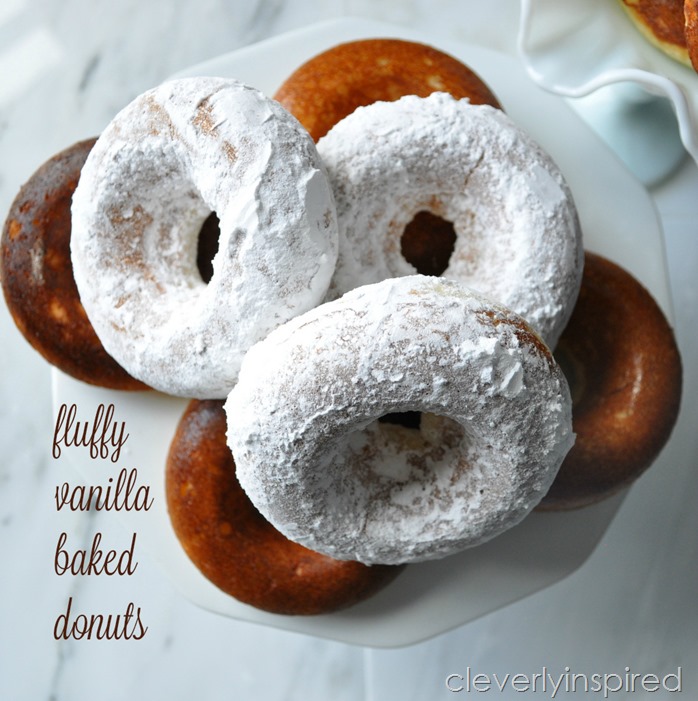 This donut pan was one such occasion. 10:30 at night….me lounging on the couch about to go to bed start thinking about donuts so of course I ordered it and I needed to share a recipe with you that I tried because it's completely awesome and slightly good for you since they're not fried. You're welcome.  They kind of have the consistency of a traditional cake donut slightly sweet fluffy and completely fabulous! Since I'm doing Mama's kitchen in the morning at my house…these were a nice addition last week. While I was checking out on Amazon this Nielsen-Massey Vanilla Extract
also popped up so I went ahead and ordered it. A really good price for pure vanilla extract which is the only kind that's worth using in my humble baking opinion.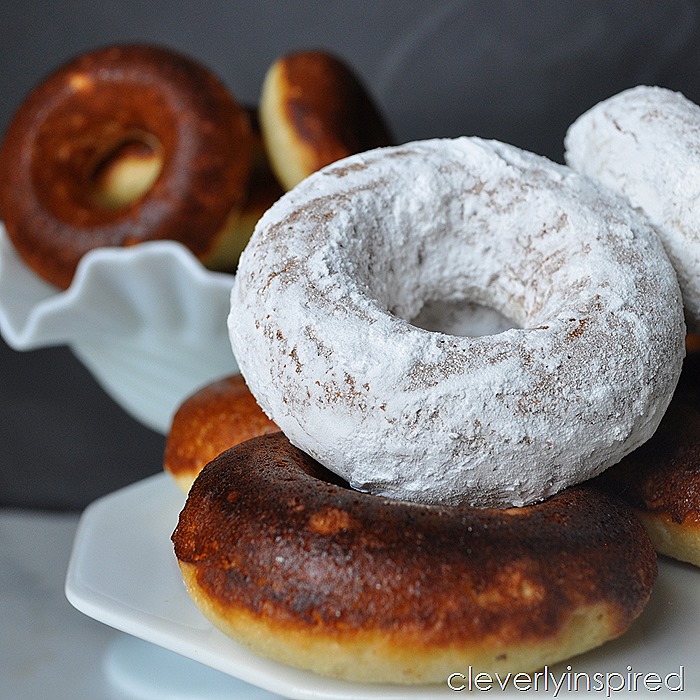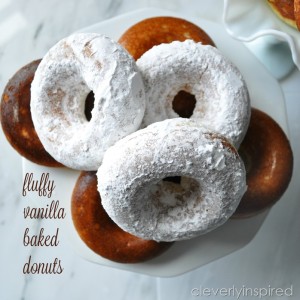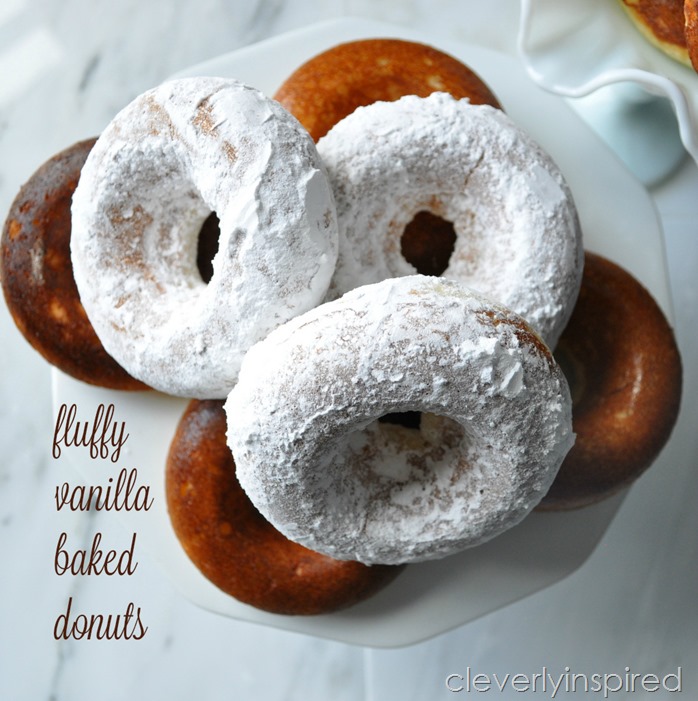 Fluffy Vanilla Baked Donut Recipe
Ingredients
2

C

cake flour

you can substitute but it may not be as fluffy

3/4

C

sugar

2

t

baking powder

1/4

t

nutmeg

1

t

salt

3/4

buttermilk

2

eggs lightly beaten

1/4

t

vanilla

2

T

butter melted
Instructions
Oven 425.

Combine (I like to sift it) dry. Combine wet .Add wet to dry and mix until incorporated. Bake 8 minutes. Cool in pan 3 minutes. Dip in glaze or roll in powdered sugar.
Obviously anything would be great on these donuts like they melted butter and cinnamon sugar, chocolate ganache, vanilla melted chocolate you get the gist. These are best when eaten fresh but if you want to make them in the morning and cut down on your prep time you can toss together your dry ingredients and separately mix together your wet ingredients. In the morning you just have to add the two together and bake. Your family will love you and call you queen of all donut land and all will be right in the world. Enjoy!