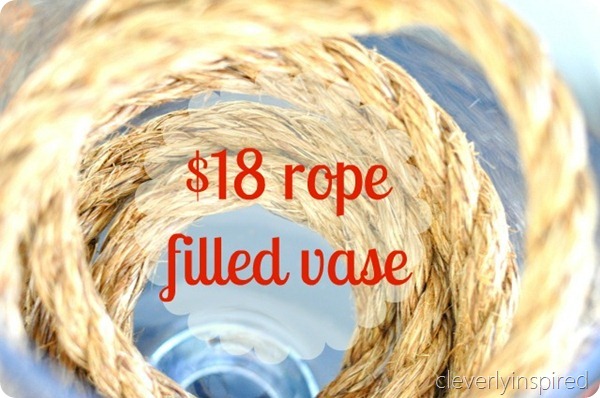 $8 worth of nautical rope from the hardware store…plus a large vase from TJMaxx for $10. This really doesn't even deserve a post…but heck…maybe you will be inspired to make one too ;) I was inspired by Potterybarn's current catalog. I love all the roping and sand and beach scenes…dreamy ;) So I set out to create the look (at least the roping part)….for less. I succeeded…and you can too…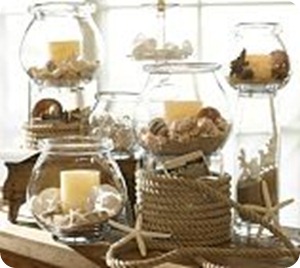 I bought 12 feet of manilla rope…for .67 cents a foot. Awesome…They I went to TJMaxx…and spotted this fabulous large vase for 9.99…BOOYAH…Now it's a party people!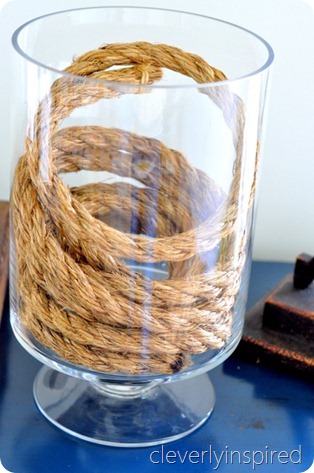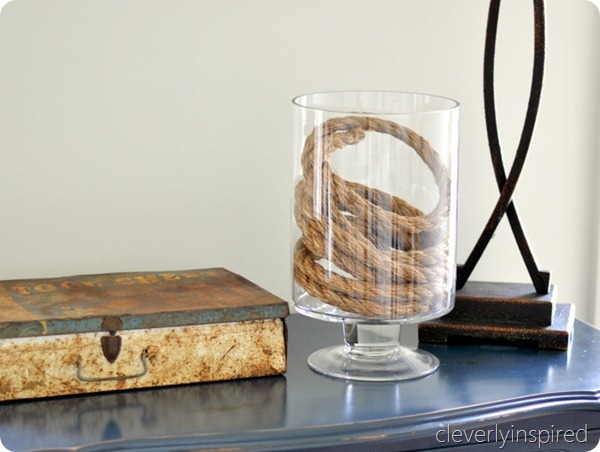 What do you think….$18…looks just as good as $50 + right?!?! Yeap…I think so too ;)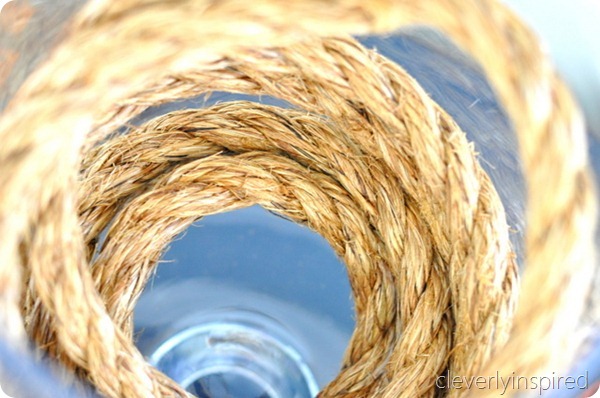 Love it when a plan comes together…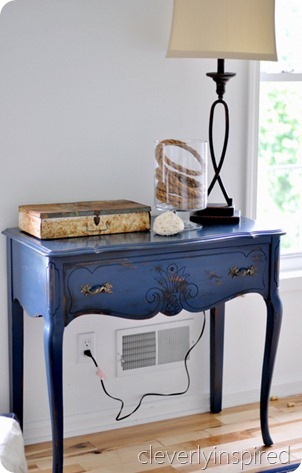 More to come on the big office reveal soon!!!