Been busy getting things together for the first days of school…that start next week. Two kids in high school in the house…I know you're right…I do look way too young to have two kids in high school…I had them when I was 12. Seriously though…I find it crazy…that my kids are old enough to be going to high school. On one hand, we are all very excited about the new adventure…and my kids seem really pumped….which is the most important thing. I pray everyday that they can handle it. That we have given them the necessary tools to deal with the stress of classwork, the uncertainty of meeting new people, the confidence to be assertive and the courage to stand up for themselves and their beliefs. It is a whole big ball of unknown…that I pray they can find their way through.
I spent $800 on high school books the other day. Yes, that does sound high. I probably looked high when I was writing the check. You're jokin right…$800 for high school books? Are they gold? Do they have all the answers inside (I suppose technically they do….but still)? At the end of the day….at the end of senior year…no test, exam, paper, project…nothing written in those books will ever be as important to me as the character they form in these next 4 years. Give it your all…know that you did your best…and be honest always.
Be a good person. Remember who you are—in all situations. Try your hardest. Always respect and appreciate your teachers. Listen to yourself…all the time and 95% of the time you will make the right choice. You are human and you will make mistakes…that is fabulous…learn from them. And when you feel like nothing is going your way….and no one is your friend and the world is against you….there are 3+ people at your house who 100% have your back…. Always and forever. Remember that I am doing the best I can to lead you…without pushing you. To restrain you while giving you space to figure it all out on your own.
My job is hard….and your job is harder. I know this because I was 14 once too…
Oh…and if you find yourself in need of any more books…go get a job:)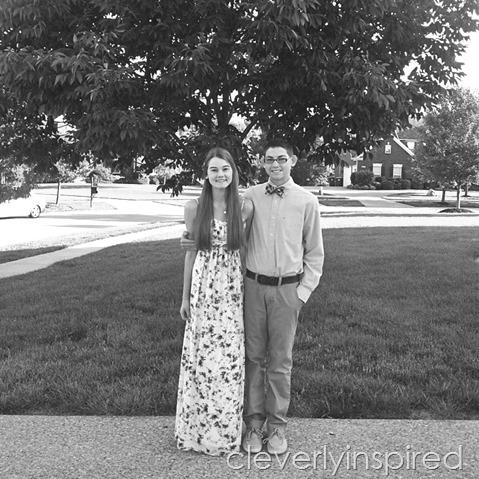 xo
Have a great weekend friends:)