My dad gave my mom a dry sink for their first Christmas together. They were married in Nov. of 1969. The condition of this dry sink is incredible….and it has been moved 8 times. It looks brand new. I came upon in when we were staying at my parents house when the new house was being finished. It was in their storage room. I knew it would be perfect in our new foyer—and with minimal convincing…my dad offered to repaint it the color of my choice. Whoot!!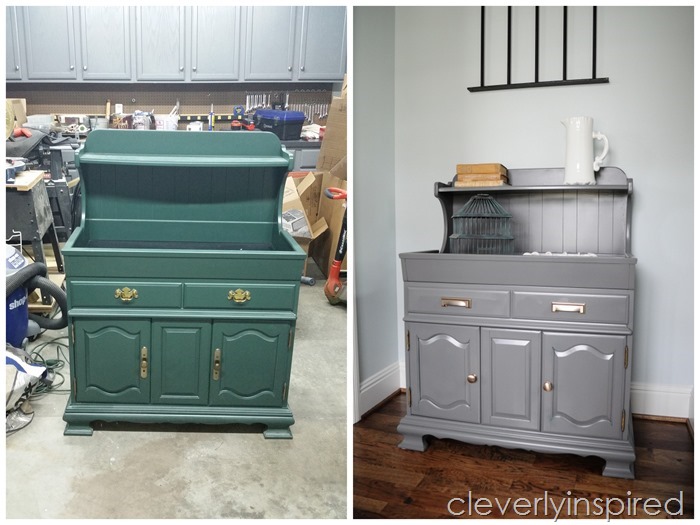 I believe the original color of this piece was a Williamsburg blue. Then I think my dad must have painted this teal color at one point. The style matches the Federal style of our new house…they were made for each other:) Of course…the original intent for a dry sink was to be used in a wash room before modern day plumbing. There would be a bowl that would sit next to a jug of water and people would rinse off….somethin like that.
I adore the hardware that I found to replace the brass. The color of the metal is called Champagne….not gold, not brushed. I love how it adds a little bit of modern to this traditional piece. I found these pulls and handles online at Myknobs.com.
The paint is made by Rustoleum and I bought it online because I wanted the Satin finish and I couldn't find any in the store. Rustoleum Painters Touch Satin in Granite is the name of the paint.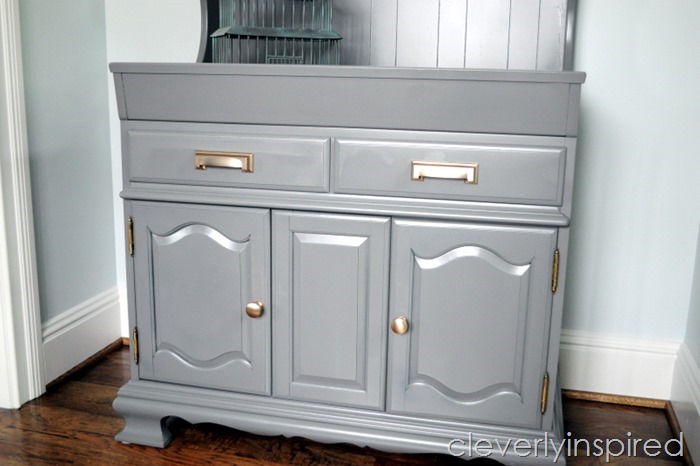 The foyer is coming together nicely. It isn't a big space…but just enough to decorate. This post will tell you all about the colors for the room. The tall ceilings are throwing me off a bit….things that looked great in our house before now look a little dwarfed. Little by little is is coming together though.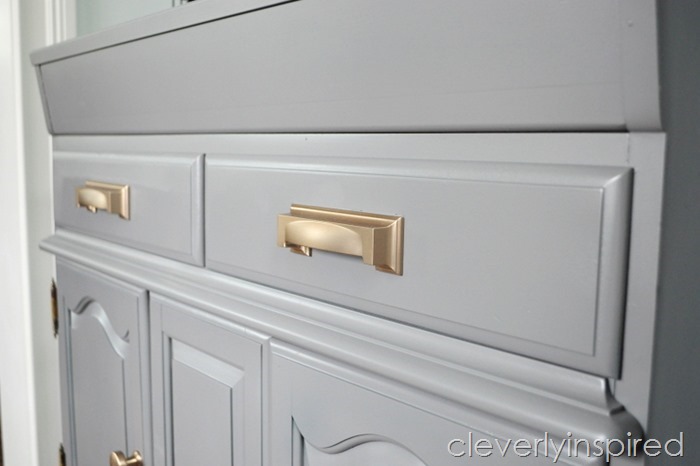 We found this copper lantern on overstock. Very similar to a potterybarn version….for lots less. Perfect scale for the room…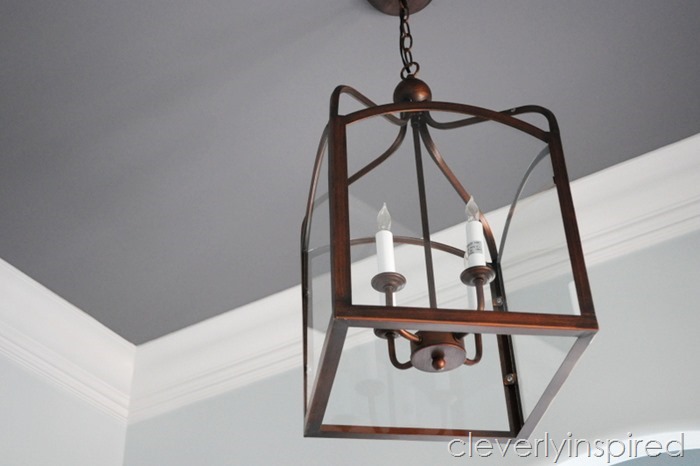 I hung an old iron gate piece that I have used several times in the past (dude is HEAVY…took me and hour to secure it….I was nervous to let go!) I'm thinking of some greenery in the tall white pitcher….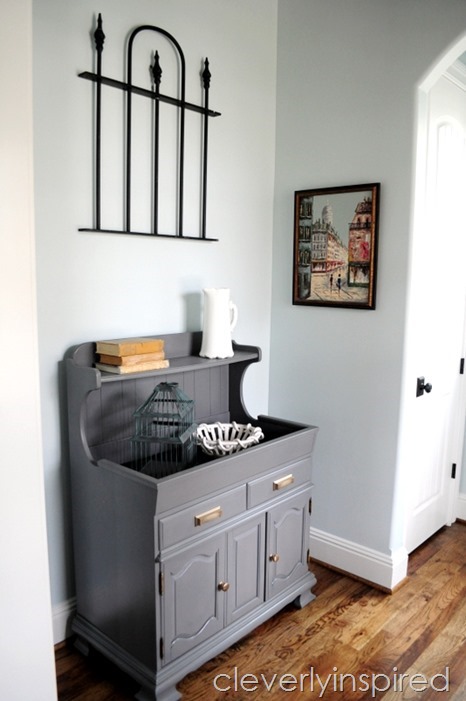 And just a look back at where we started…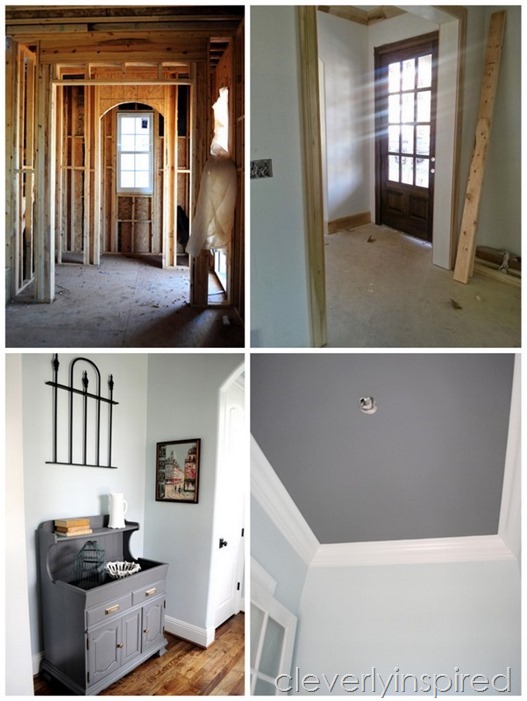 I am trying to share with your bits and pieces as I get things photographed. It is all a process…making the things we love from our old house fit into this new space….but we are really loving how it is turning out so far:)
Have a great Monday:)
xo