Hey all! Back at the homestead….switching gears a bit…and that always takes a bit of time. Great summer fun here so far this year….it isn't over yet though! We are going to soak every last bit in! My bff  and her fam is traveling via luxury motorhome from Philly to the Grand Canyon (and lots of places in between:) Their first stop is here!! And I cannot wait to see her! I am going to help her stock up the fridge for lots of campfire/easy oven meals for their trip out west. Do you have any good ones to share? I would love to hear.
The beach was amazing this summer….and we all said next year we need to be there for 2 whole weeks all together…I got a bit homesick at the end only because we weren't all together…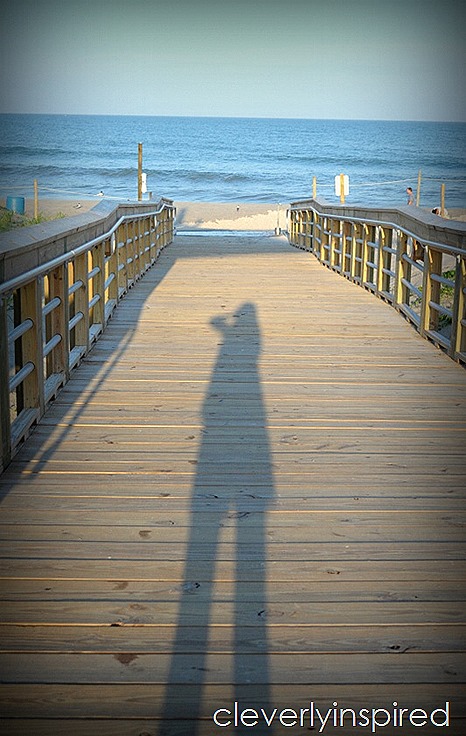 We ate too much….slept a bit more…and laughed a bunch….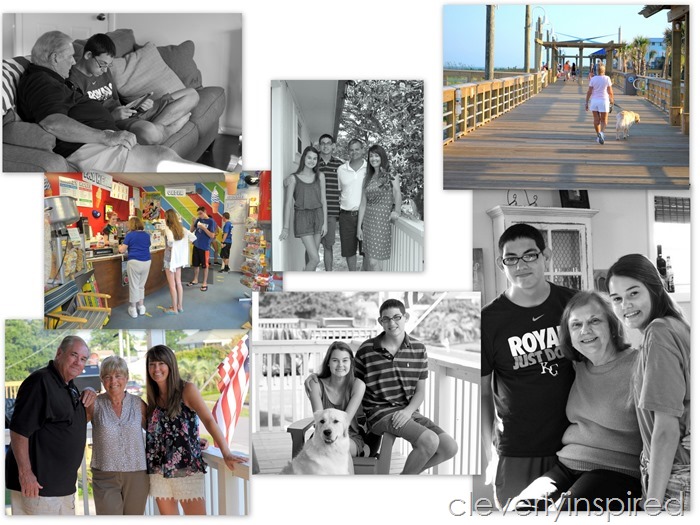 It was fun to spend time with Nana and Grammie & Pop pop…..just hanging out. We feel really blessed to be able to share the beach with them….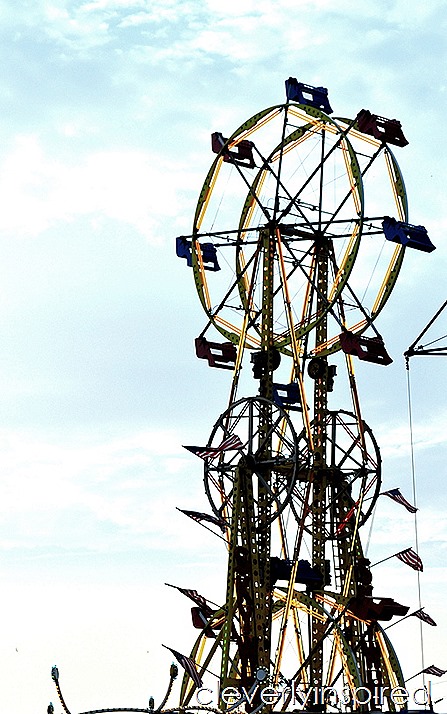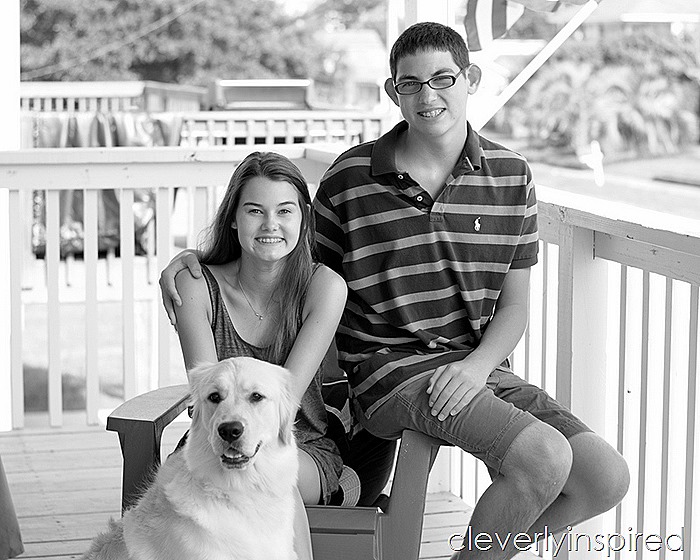 I tried to take my DSLR out for a bit….but I really was so into my books that I didn't take many pics. Sidenote: You must read Jodi Picoult's new book  Leaving Time
….wow it was good! I just finished The Girl on the Train
and loved that too….I swear I don't read all year until the summer comes around….but I am loving it so much! Are you a year round reader?
Are you on Periscope? It is a new app that is basically like Facetiming with the world at the same time….bunch of bloggers are on it now and it is really quite fun. It is a branch off of Twitter…my user name is cleverlyinspire (like it is on twitter) Download the app for free and come and hang out:)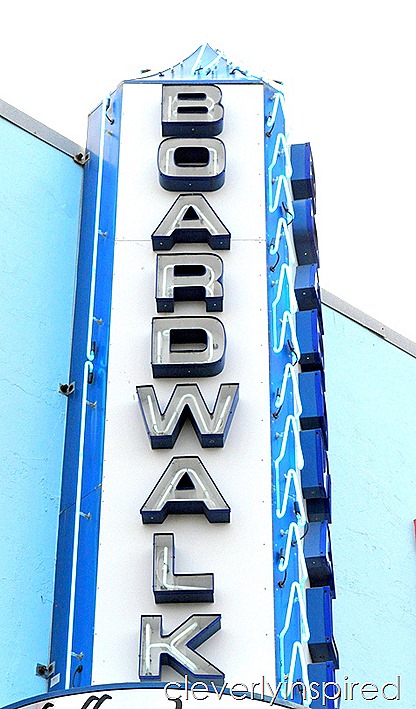 The post is all over the place….kind of how I feel at the moment….I am working on a small project in the peanut's room….trying to get food in the house again….making sure I have ordered  high school books for classes….figuring out what to share with you this week….like I said…ALL over the place! Maybe I'll go back to the beach;)
Have a great Monday peeps!
xo
(books are affiliate links)