Hey yall…it's Monday! I feel like I have been run over by a truck….I am sore!!! For the past 5 days I have been in our garage…literally going through everything. I have taken some pictures along the way….but not many…I couldn't risk losing my mojo by stopping to take pictures. If you follow along on Instagram (or see my instas on the side bar) you will see the progress I have made. In the 10 years we have lived in this house….we have never once parked 2 cars in our 2 car garage…until this weekend. Wow….it feels good:) I will share some cheap tricks next week that have helped me get the garage in shipshape condition.
Onto another disaster zone….our daughters closet….:)
I am in full disclosure that EasyCloset has sent me this closet system to review and give my honest opinion. I have been compensated for time and efforts in writing this blog post.All opinions about this product are 100% my own.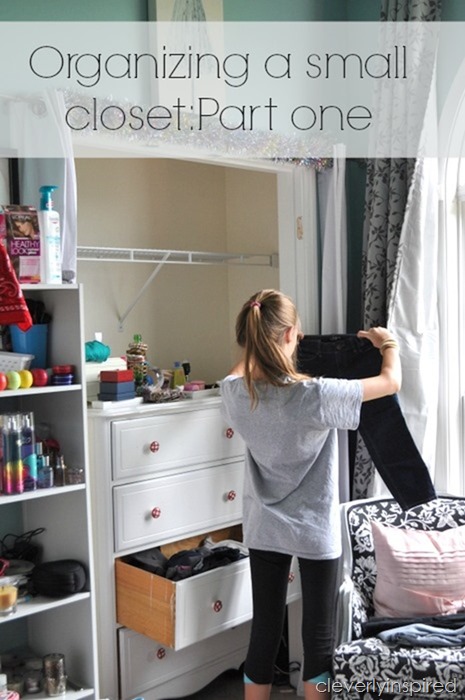 My girl doesn't ask for much. She is generally a very content kid. Much more so than I was at her age. Her closet has been a thorn in my side ever since I redid her room last year. It is a decent size closet….but we were not using it to it's full potential. We decided to keep the dresser in the closet to free up some floor space. Unfortunately, when there is a dresser in your closet…the other space that is left in there is very hard to reach.
Easy Closets thought they could help me come up with a solution. So our research began there….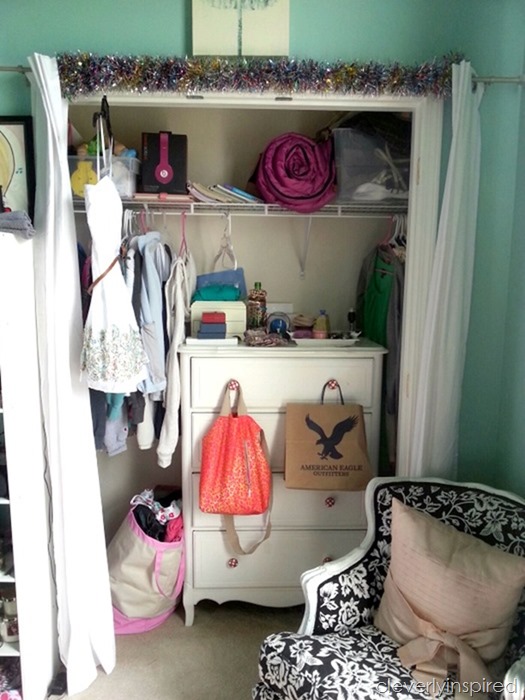 We started the closet by clearing everything out. We went through every piece of clothing, bins, and boxes. Everything was separated into seasonal, donate, trash and keep. This way we knew when it was time to put everything back in the closet….it was all things that she uses and wants. The dresser was taken out too. (sorry it is already sold;)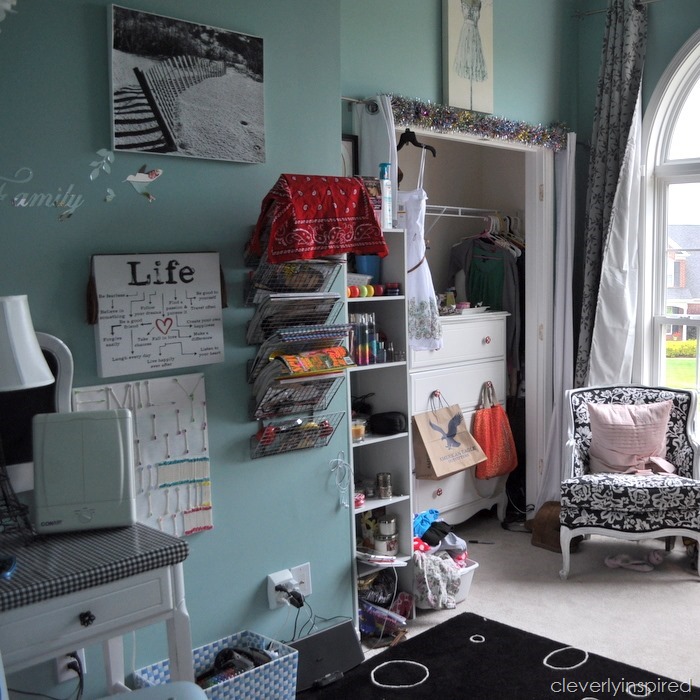 The website at Easy Closets is very user friendly. I have tried to play around on a few others closet design sites…this one is by far the easiest. All you have to put in are your width and length….boom….Easy closet will give you solutions. And if you are still stumped they offer free design advice. Win, win!
This is the sketch that we decided on for Emily's closet. Plenty of drawers to replace the dresser…along shelves that will store 15 pairs of shoes, loads of shelves and oddles of hanging space. The very top shelf is also perfect for season things and items she won't need all that much.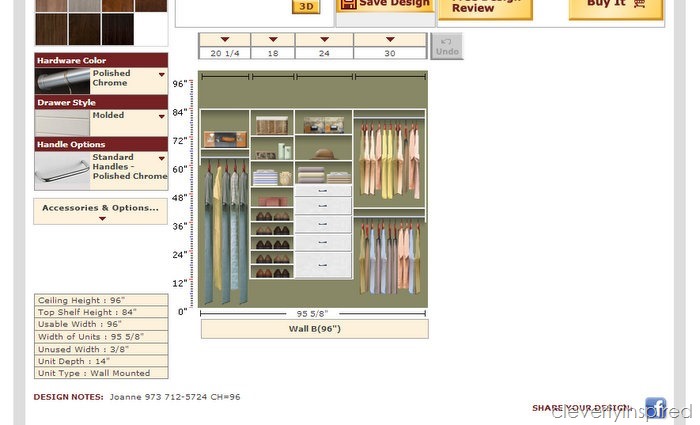 We will be back soon to show you more about this process….in the meantime…you can take a look at Easyclosets.com and design yourself some organization:)
I am a brand ambassador for companies that I believe my readers are interested in learning more about. I work with Social Spark and Clever Girls, along with individual companies that are targeting their products to my readers. I will always be mindful of your time and needs…and keep with the mission of CleverlyInspired; which is to inspire you to be clever in your own home. I appreciate your understanding. I have been compensated for my time, however all opinions and thoughts are 100% mine.
Be sure to sign up to win the newest Martha Stewart book!
a Rafflecopter giveaway