So what was your favorite commercial last night? I thought they were all a bit of a downer. I did like the BMW commercial with Katie Couric….so funny to think that was just 21 years ago…they were trying to figure out how email would work.  It was actually a fairly exciting game! I am excited to share with you a fun playhouse project I am working on with a local custom builder. It is for a local family that has 2 special needs boys. One of the boys has an affection for Trains…the other for Church. So we are marrying those two loves into one playhouse. A challenge for sure…but so fun! Today…first…we will chat about hair….why not right?!? Have a great Monday!
Other titles for this post would include:
The time the DIY/Recipe blogger became a hair blogger:fails miserably or…

Obsession with Joanne Gaines hair continues or maybe….

Flat iron-schmat-iron …. or

selfies should be outlawed….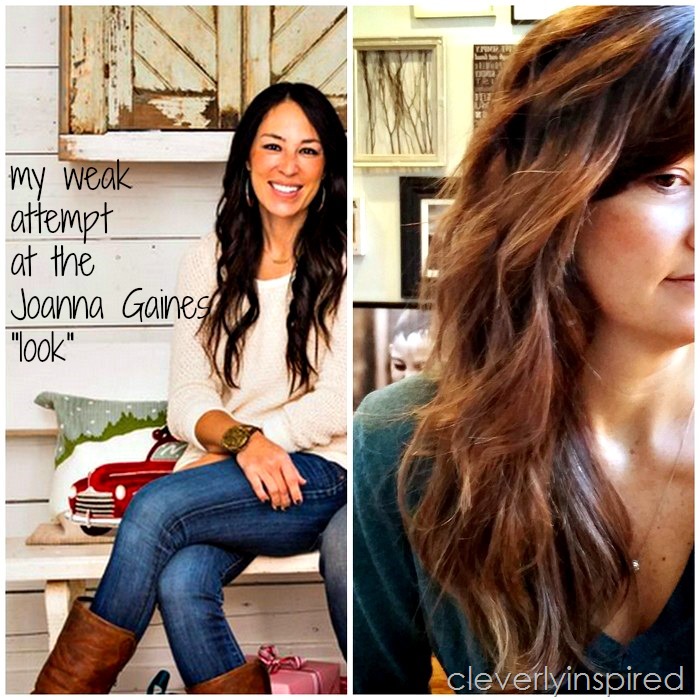 Anywho….Last week when I posted about the Fixer Upper star's hair a few of you had commented that you too have a weak obsession for her lovely locks. I thought I would try my hand at creating a similar look on my own head. I met with some girlfriends last week and we spent about 30 minutes talking about hair. I commented once again how I loved Joanne's soft simple curls so I set out to maybe recreate them. Excuse these awful pictures….I was using my phone…and the lighting was not fabulous…you get the picture though:) (sidenote….my hair looks ombre here…it's not…;)
A few things I have learned. I would fail miserably at being a beauty blogger. How do they set up their camera? And do their hair at the same time? Without burning down the house or themselves? So my tutorial is kind of a weak tutorial… but I did reference this YouTube video (you really only have to watch the first 30 seconds…)which I found to be very helpful.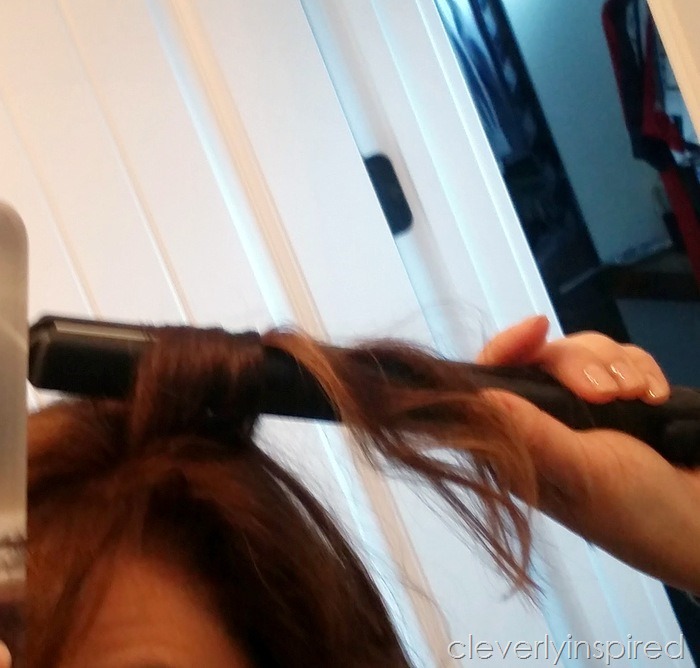 One thing I did differently was I sectioned my hair and just curled the bottom ends with a wide barrel curling iron first. And then on the top layer I just did the flat iron curl treatment. Basically sectioning the hair….clipping in the end of the flat iron and spiraling it around the iron. Release, let cool and finger comb hair. Spray to set:)  It didn't take very long since most of my hair was just curled on the ends. I think it mimics Joann's and maybe if I can channel her hair I can channel all of her creative juices also.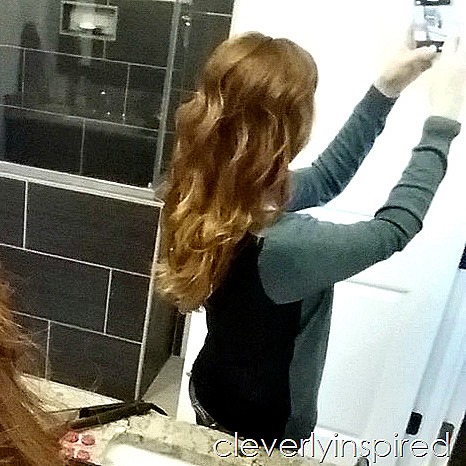 Go be beautiful friends:)
xo