I recently showed you the fabulous upcycle with this old wooden door by making it into a gift wrap center. You can find similar windows and doors at flea markets and thrift shops. They will always require a bit of TLC and cleaning up. To make my door shine again I used some hot soapy water…and my favorite glass cleaner Fish Foam.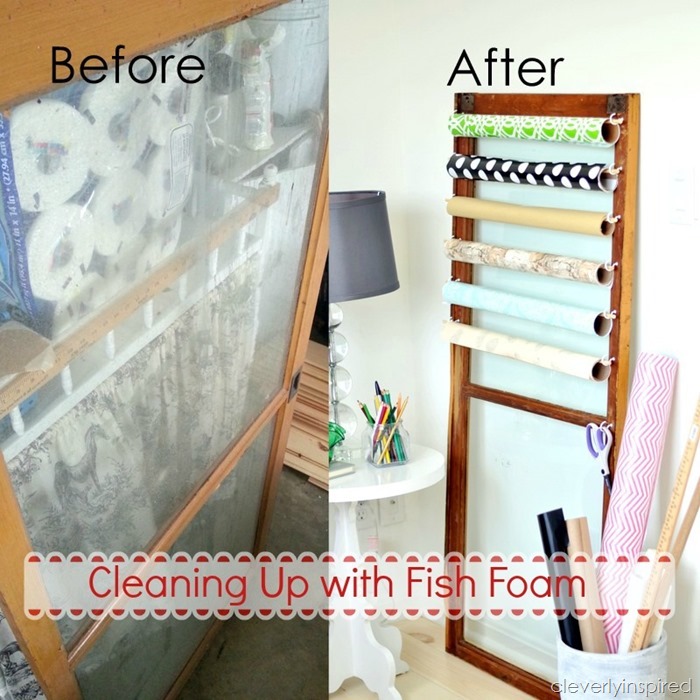 Hot soapy water did great at getting off all the dirt and grim. I used Fish Foam to give the door a brand new shine.  It sprays on foaming and goes right to work leaving glass perfect and streak free. A great tool to use at Spring cleaning time! Dare I say….it is actually kind of fun to use;) You can order online and have it delivered to your door….it last a long time too!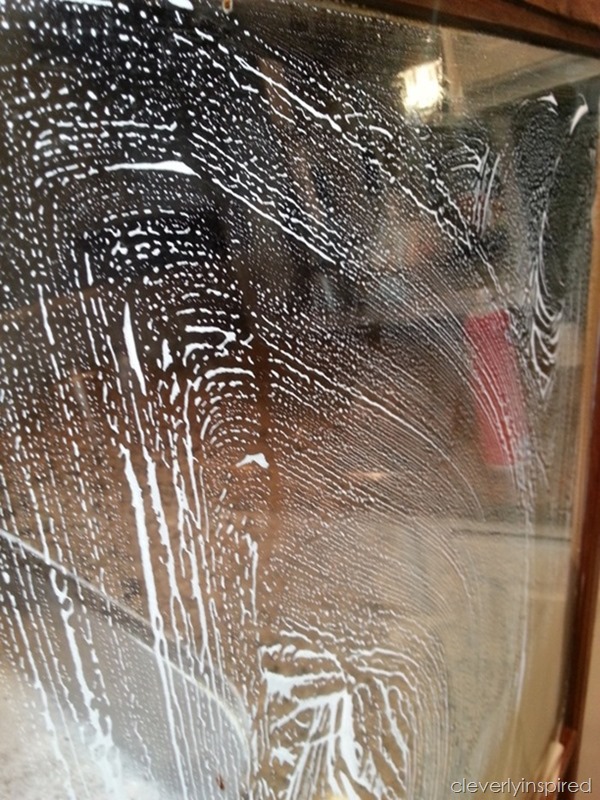 You can find out more about Fish Foam on their website.
Be sure to join me on Facebook. I am going to be sending someone a can to try for free!
Fish Foam makes cleaning windows easier. The multi-use, drip-free, professional grade formula has impressed buyers nationwide with both home and car use. It is all-weather and ammonia-free, and it immediately goes to work and doesn't leave streaks or a haze. Ordering online is safe and secure and Fish Foam is delivered to your door.
Tomorrow I will be sharing my office/craft room….don't miss it!