I'm full of fun gifts lately huh!! Well…it is the holidays. I am always looking for unique gifts…and this is one I think qualifies….
What, say what?? Yes, make your own wine…in your house…without a bunch of bulky equipment. Sign. Me. Up. The kind folks at Artful Winemaker contacted me a few weeks back and asked me if I thought my readers may be interested in their DIY wine maker….I answered for you…and I said heck yeah! I have never seen a product so compact for making wine at home. What is your New Year's Resolution?? Learn something NEW in 2013?? Well, here you go ;)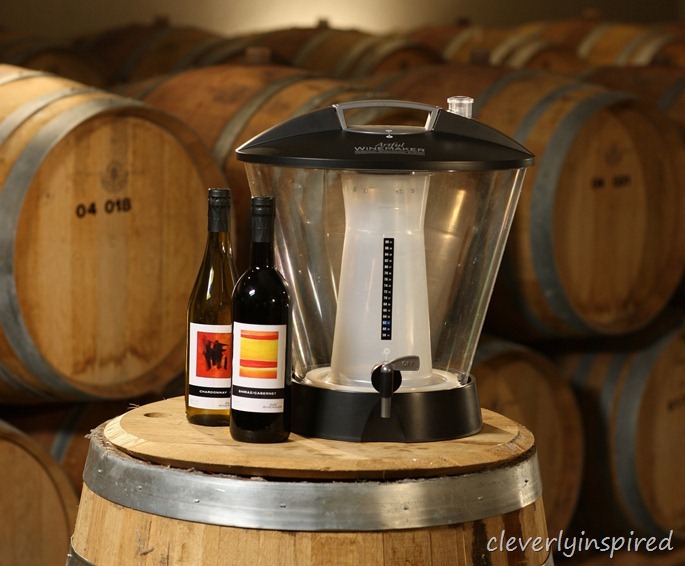 The website is so fun…lots of great recipes and information on how to get the taste you are looking for. They have a reader forum of sorts where people share yummy recipes for wine…and treats that taste great alongside of wine. I love that they cater to beginner to advance winemaker…and they even have really fun labels that allow you to totally customized your bottle.
Here is a bit more….(from their website…)
"Artful Winemaker is a home winemaking system that includes everything you need to make 12 great bottles of table wine in 28 days. A great gift for DIYers and wine lovers, Artful Winemaker is a fun, easy to use experience – for less than $100 (through 12/31, regular price is $149). The system can also be reused as many times as you'd like with a $59 refill kit. Lastly, you can also create your own custom wine labels for free, as templates are available for download at the Artful Winemaker website."
I think this would make a great gift for the wine lover in your life:) Just sayin….They are offering for a limited time (until Dec. 31) this All Inclusive set for $99 and it ships for free! Must order by Dec. 10 to guarantee Christmas delivery.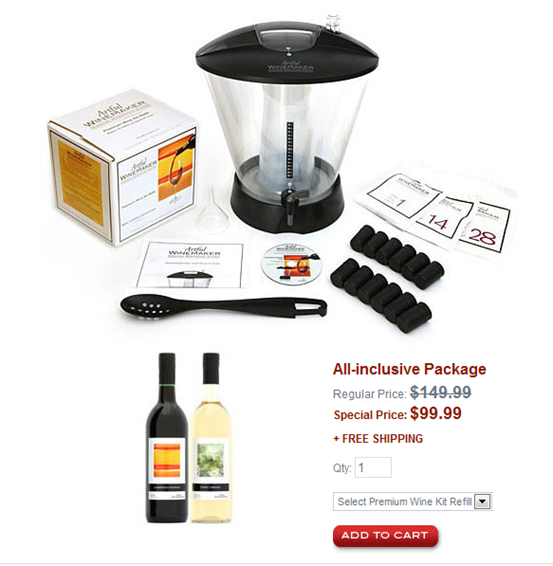 Click here to see Artful Winemaker.com
One CleverlyInspired reader will receive an Artful Winemaker All-Inclusive Package. The package includes all equipment needed to create 12 bottles of wine + an instructional DVD and written instructions. The package will also include the winner's choice of one varietal, available in Cabernet/Shiraz and Pinot Grigio, along with 12 wine bottles, bottle closures and foil wraps and 12 artistic wine bottle labels.
To Enter for a chance to win your own system from Artful Winemaker.com ….
(Artful Winemaker may send you an email about an upcoming promotion…you can opt out at any time.)
Winner picked on Dec. 13th!!