I have told you a few times about my friends in Cincinnati…they live in this gorgeous old home. Chris had these really old pocket doors that she found in the cellar…and was at a loss for what to do with them. I have had them in my garage for about 2 years…no joke (hubs has been super happy to have them in there too…or not…) Any who, I knew they could be something purposeful again…I just wasn't sure what it would be…until now….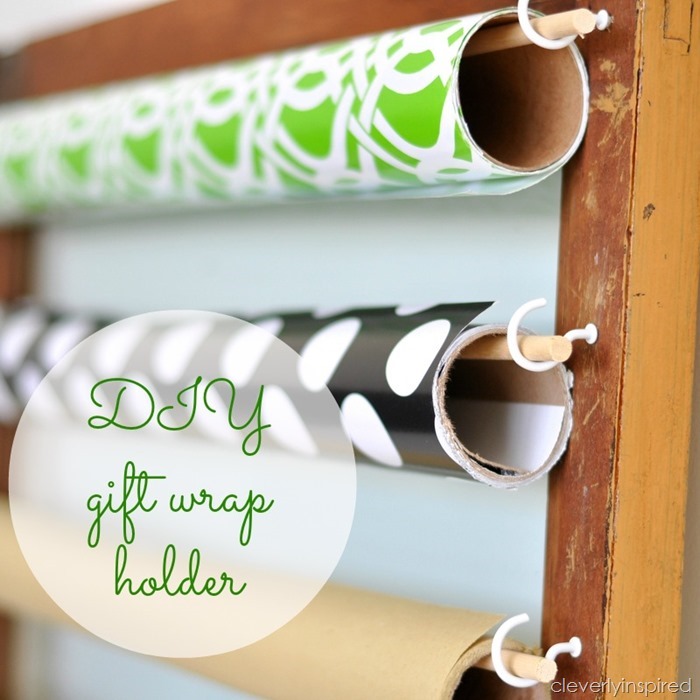 The door I used (actually, we aren't sure if it was used as a door or window…it is an odd length) it was perfect size to lean against the wall. You could find an old window and hang it on the wall…or a door…just look for something that has a nice sturdy wood frame. You will need to drill into the sides to screw in the cup hooks. I stabilized the door to the wall with command hooks that are velcro. Worked like a charm. You don't want to skip this step—otherwise when you go to remove some wrapping the whole door may come with it;)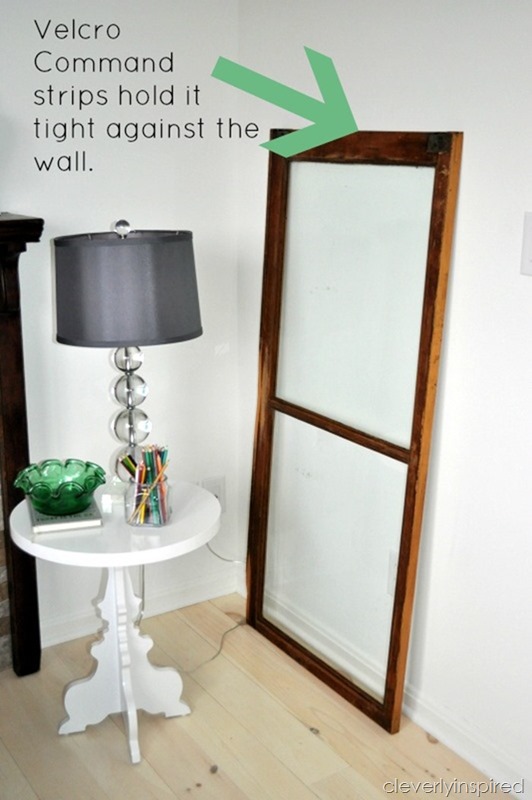 I used cup hooks and attached them every 4 inches on both sides of the frame. Then I measured the dowel rods and cut them to size with my miter saw (handsaw would be fine).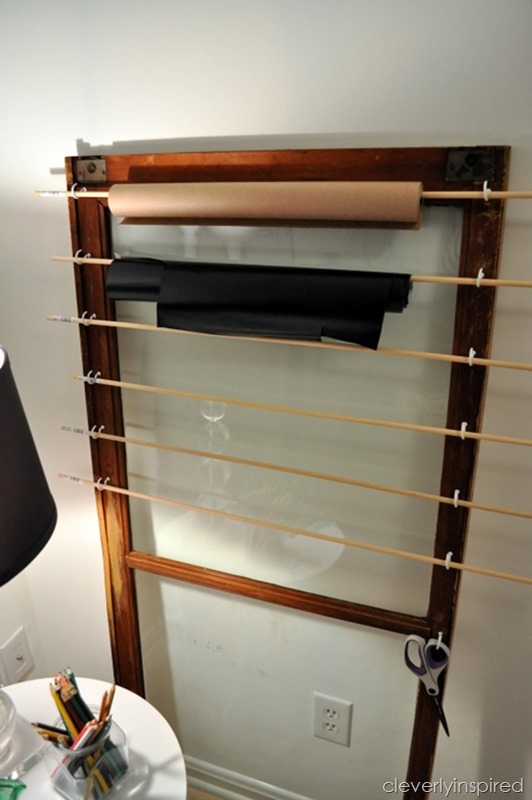 I attached a hook for scissors too ;) My gift wrap was a little bit long…so I cut that with my miter saw too…yeah, that is the first time I cut gift wrap with my miter saw. It was interesting…but worked great!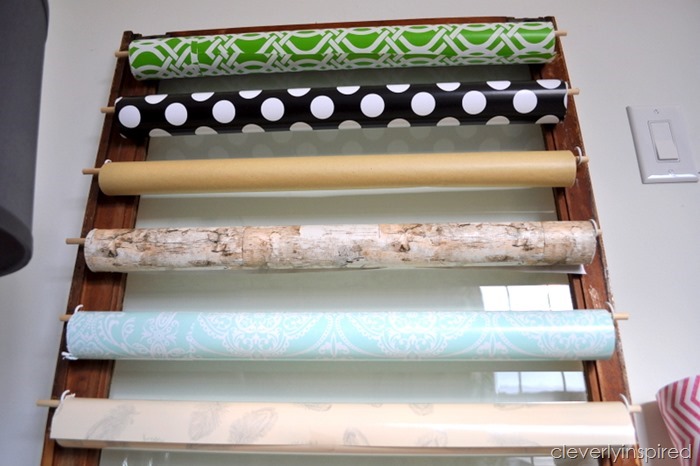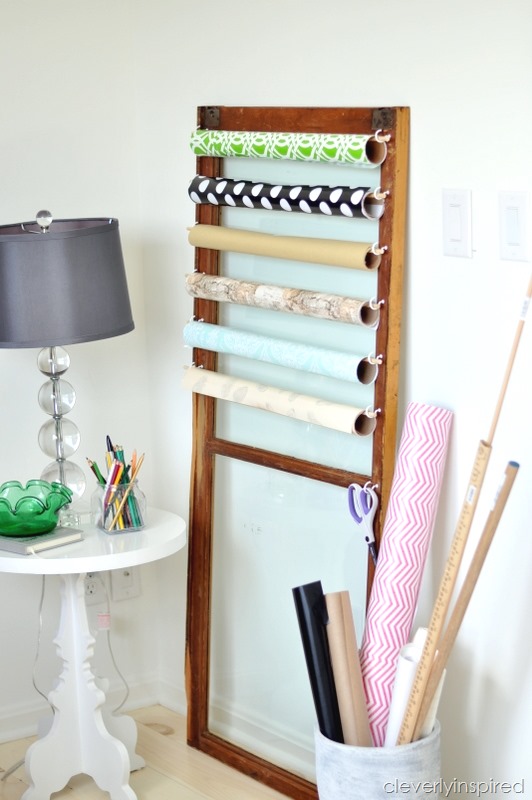 Hey Chris, I think I hear this old door singing again….or maybe that is Sophia? ;)
Other Craft Room post
Here is where I link up great ideas:
BeDifferentActNormal, The36thAve, Whipperberry, TipJunkie, Tatertots&Jello, TodaysCreativeBlog, SerenityNow, PositivelySplendid, IHeartNaptime, ByStephanieLynn, TheDIYClub, CRAFT. MadinCrafts. HomeStoriesAtoZ So you think you're crafty