Hi all! I realize that I said I would share my office reveal…but I need to edit a few more pics. We worked on a really easy project this weekend with a product called Airstone and I cannot wait to show you the results!
So today…instead of office talk….I am going to share this fabulous little easy treat. I think these Smores on a stick would be a great addition to a bake sale…wrap in some cute bags with a ribbon. They are so cute people will not be able to pass them up!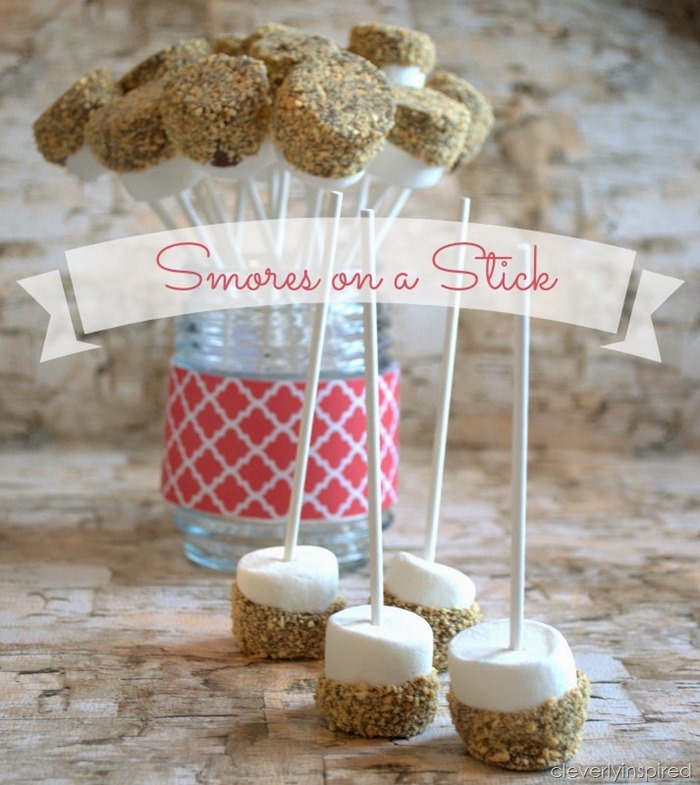 Stick marshmallow. Dip in melted chocolate. Roll in graham cracker crumbs. Done and done. Sing Hallelujah….Sweet Jesus these are good:)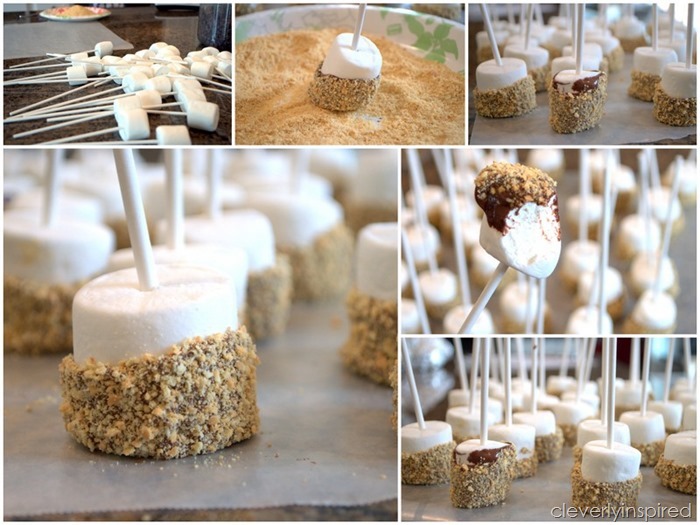 You don't need a tutorial….I am sure of it…The pictures do the talkin;) I used long lollipop sticks, melted milk chocolate, graham cracker crumbs. Let them sit on wax paper until dry.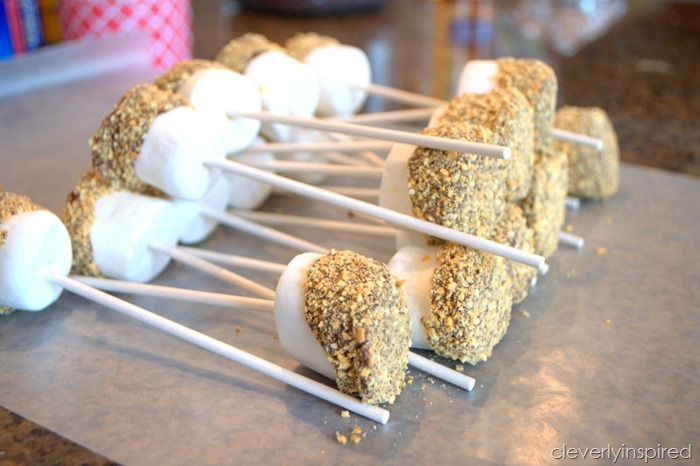 They are so fun and festive…easy and cheap too!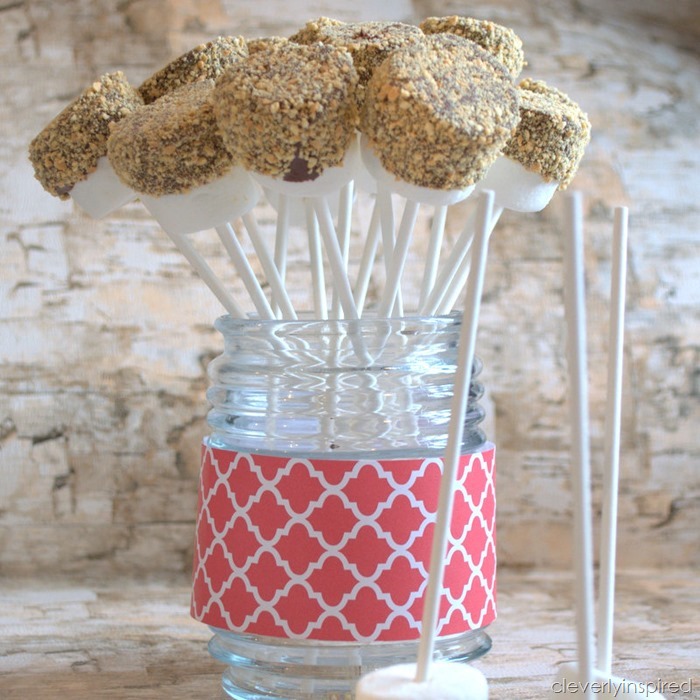 Hope you had a great weekend:) Think day light savings could spare a little morning sunlight?? So dark and rainy this morning….geez….
Sharing at
BeDifferentActNormal, The36thAve, Whipperberry, TipJunkie, Tatertots&Jello, TodaysCreativeBlog, SerenityNow, PositivelySplendid, IHeartNaptime, ByStephanieLynn, TheDIYClub, CRAFT. MadinCrafts. HomeStoriesAtoZ