I shared this last week over at my girl Jen's at Tattertots and Jello…but in case you missed it there….here ya go…
We will most likely be in our pj's all day on New Year's Eve….I don't know about you….but this December kicked my butt! I am ready for the silence that January brings. But if you are having friends over…this would be a fun activity for the kids to whip up.
So…weather you are having a big ole party or just hangin in your pj's….this DIY New Year's Eve Ball is sure to be a hit! This one ball took me 3 minutes to make….I love a quick craft!! I think they would be so pretty hanging in a big collection too….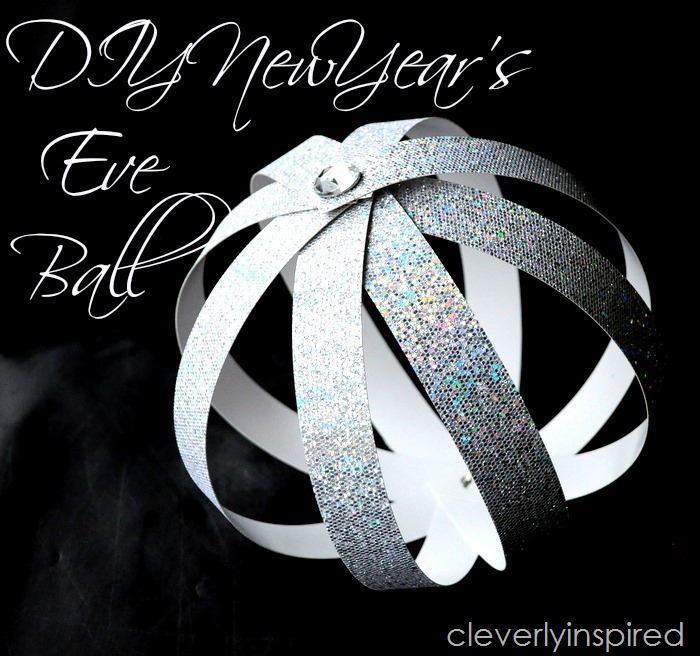 Supplies for one ball: (I would make a bunch and hang them up at different levels…so pretty!)
1 piece 12 by 12 sparkly paper

2 paper fasteners or brads (I found these large sparkle ones at Michael's)

scissors or rolling cutter

ruler or straight edge

hole punch

thread for hanging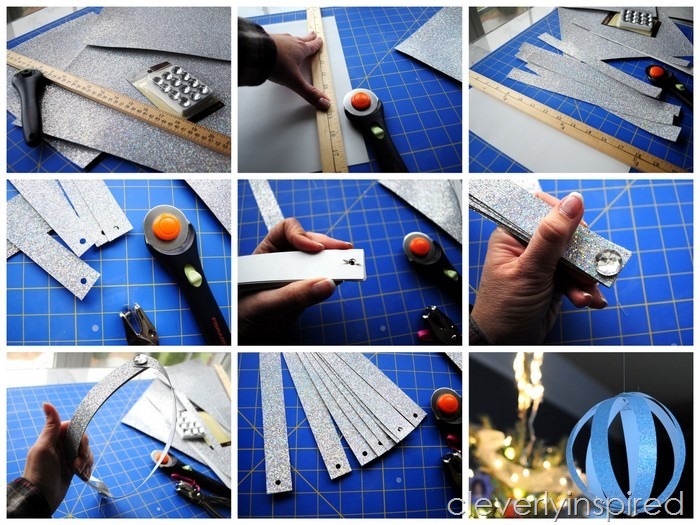 Directions:
cut 8 strips of that are about  1 inch (easiest to do with a ruler and rolling cutter)

punch a hole in the top and bottom on the strip of paper

use a fastener to gather the top

use a fastener to gather the bottom

Fan strips out to create a ball shape

attach some fishing line or thin string to hang from the ceiling or light
I think the glitter scrapbook paper makes a perfect sparkle for New Years….but you could really do this for any occasion. I found the that heavier cardstock works better than the thinner paper…just something to keep in mind….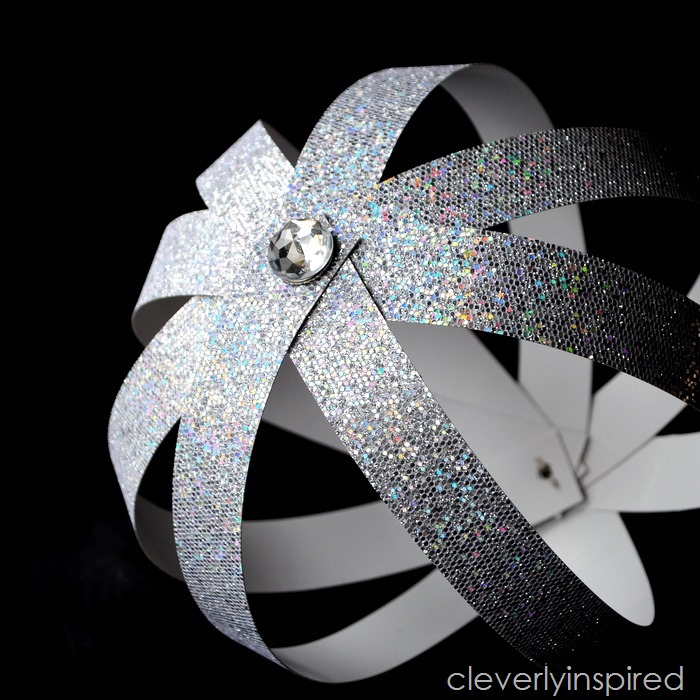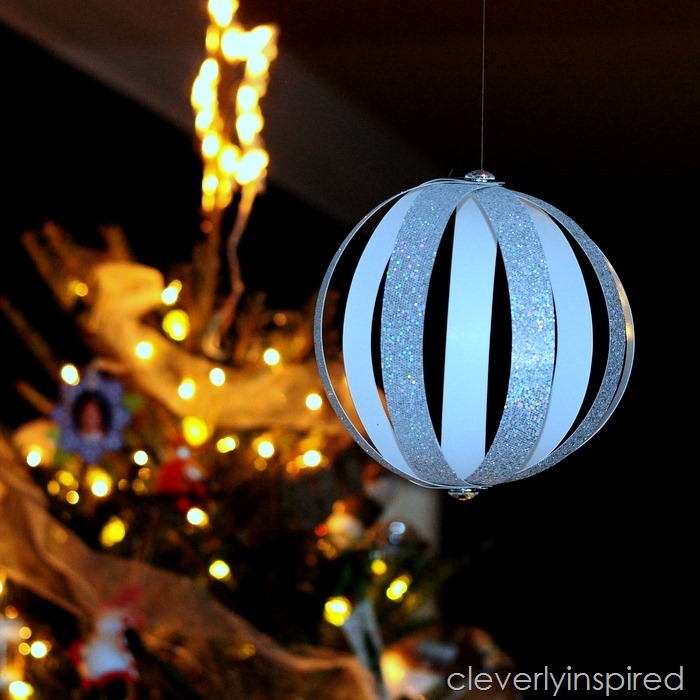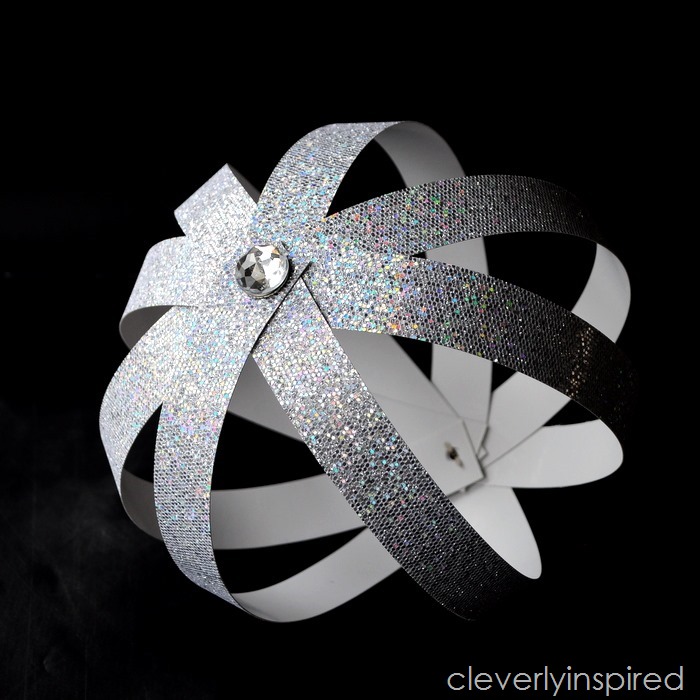 Hope this adds to your fun this New Year's Eve:)