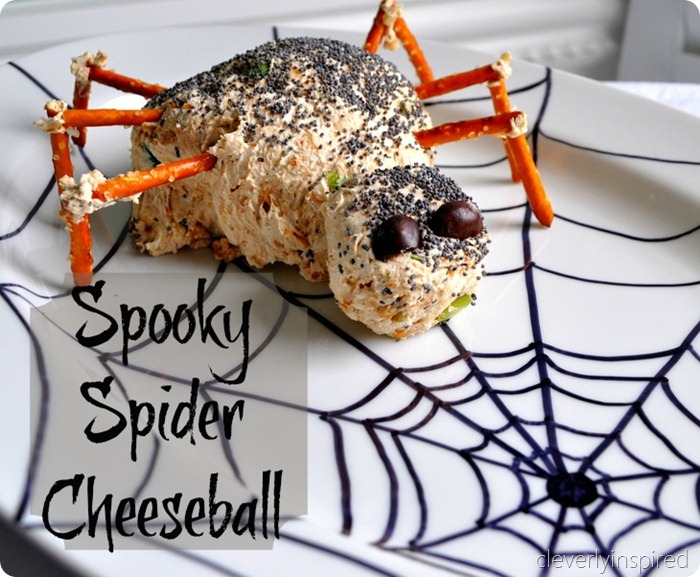 BOO! Halloween post are popping up all over the web…so I thought I would share this one with you. I was excited to participate over at eighteen25's Spectacular September this year. I shared this spider web platter. In case you missed it…I have the directions below on how to create your own spider web platter. What could be cuter on a web platter then a cheesy spider?? I know….rolling cheese into the shape of a spider is ALWAYS fun ;) A simple and fun way to get spooky this October…..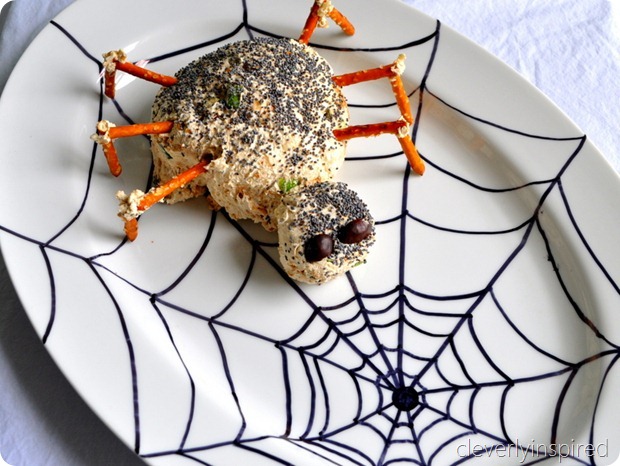 I find that you have to be super gently when you clean this platter….if you want to have something a bit more durable…I would use a black ceramic paint. Just fyi…..or if you would rather just use it once and dry it off…that is cool too. The  sharpie I have since found will wear off….even if you bake it.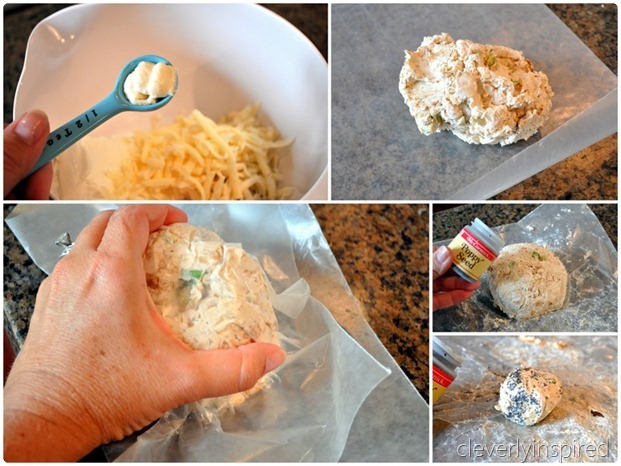 In a bowl, combine 8oz cream cheese, 2 T onion soup mix, 1/2 C shredded Monterey jack, 1 t horseradish, 3 chopped green onions. Mix well. Reserve a spoon full of cheese mixture. On wax paper, form mixture into one large ball and one small ball. Cover with poppy seeds and place on platter (head and body). Split pretzel sticks in half, use the cheese to act as the "joints" for the spider legs. Olive cut in half for the eyes.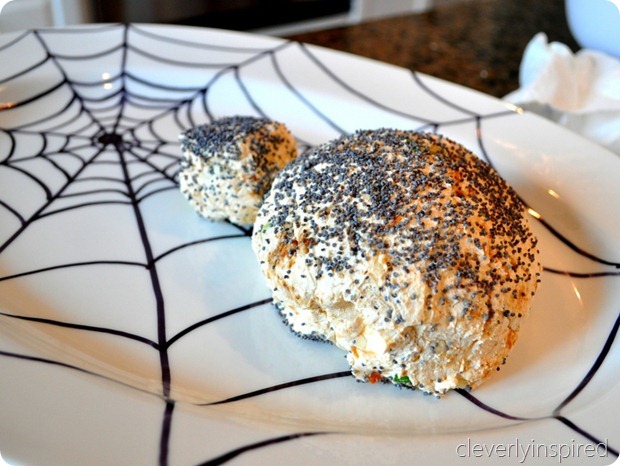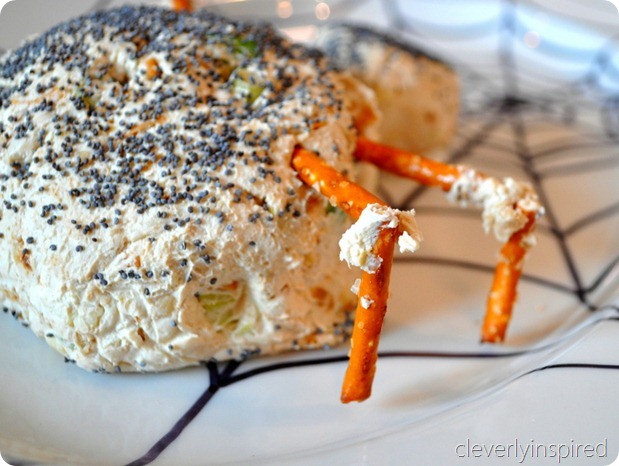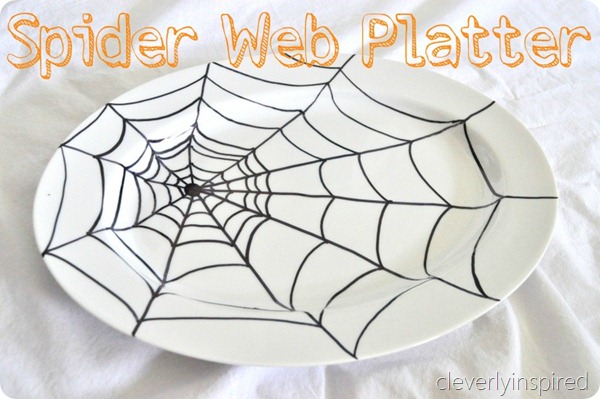 Here are the directions for the platter:
If you have been on pinterest for the past year or so…you have seen similar projects people are creating with sharpie markers. (just fyi this isn't permanent….it has washed off….but it is still cute:)  I was inspired to try this technique out for myself. How fun to make a plain white platter into a spider web for Halloween!! This is so easy. All you need is a black sharpie marker, a white platter, and an oven. I printed an image of a spider web (off the web…he he he) to follow and use as my guide.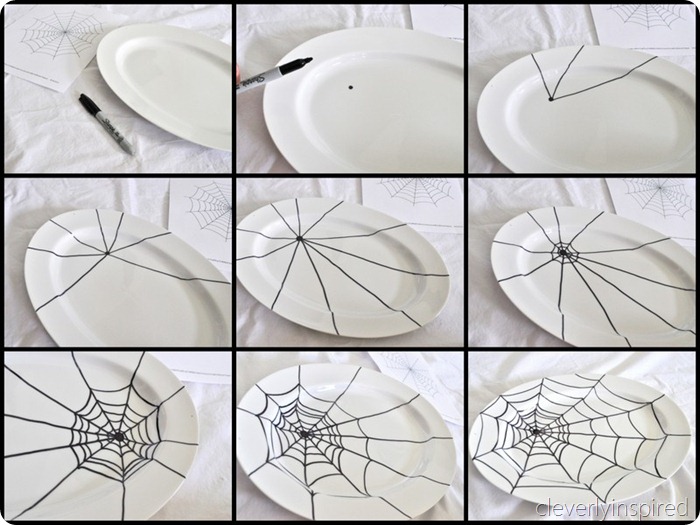 I wanted mine to be "offset" of center….so I started by adding a small dot on the side of my platter. From there I drew lines going out from that dot (just as many as looks right to you…no wrong way to make a spider web….just have fun with it!) After I had the lines drawn….I started from the center and drew slightly curved lines to connect the web together…until my web looked complete. Let dry and go over the design again with the marker. Bake in a 350 oven for 30 minutes. Hand wash is best (very gently wash) ;)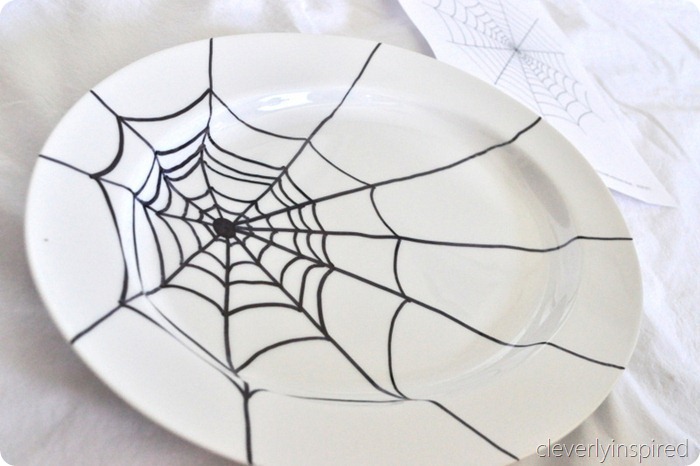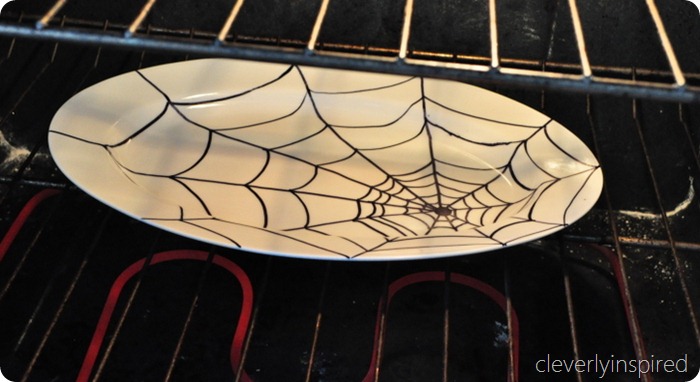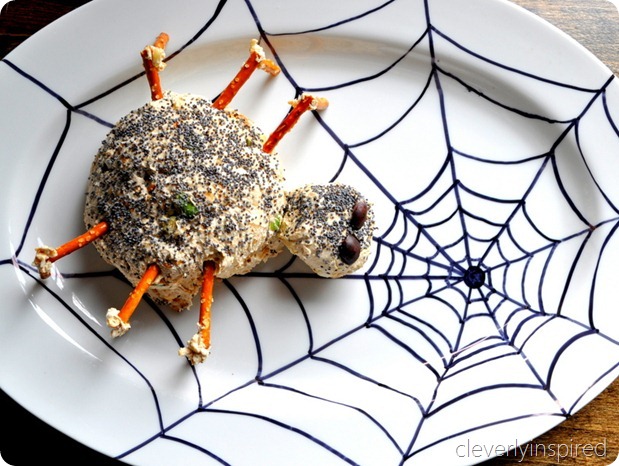 Did I scare ya?? He he he :) Happy weekend friends! If you are enjoying my post I would love for you to share with friends on your favorite social media. The more the merrier!