My hard drive is busted. Yes….busted as in not fixable…as in I have been computer-less for 2 days. Funny how lost I feel without it….a bit un-nerved actually. Luckily I didn't lose any data or pictures….and all that good stuff thanks to my Carbonite. Best $60 we ever spent. I should have my computer back tomorrow and it will be good as new….but until then I am using my peanuts.
I wanted to share with you a couple of easy, inexpensive, small ideas to make a big statement for fall. You could make this arrangement work in any entry way table…mantle….bookshelf….whatever you have. I chose to dress up the Dining room a bit. I shopped around in the house first…then found a few new things to add in….here is what I came up with….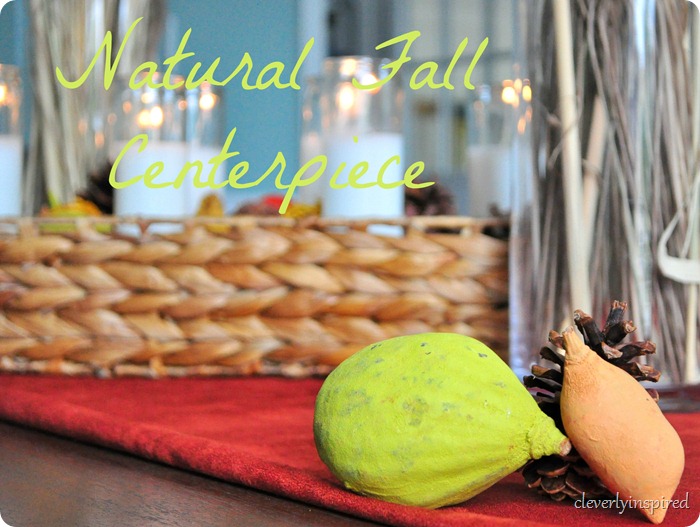 I started with a large piece of deep orange micro-fiber fabric (JoAnn's) No need to sew….just place it on the table…I left the edges raw….yes…I am crazy like that. What can I say…my friends like me for me….not for my polished seams on my tablecloth;)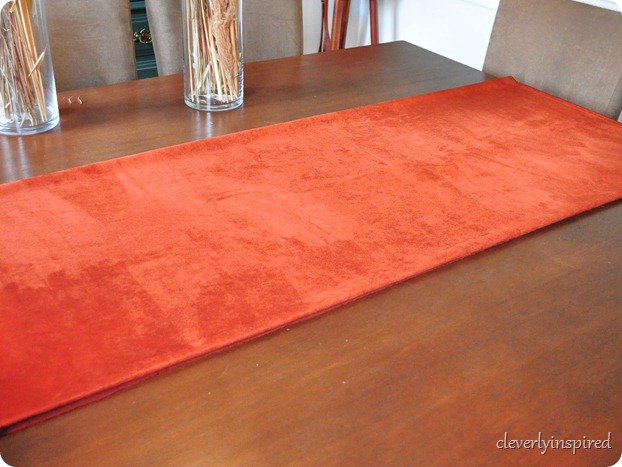 I found this rustic basket at Homegoods and some lovely filler….I added in some of my own pinecones to fill er up…..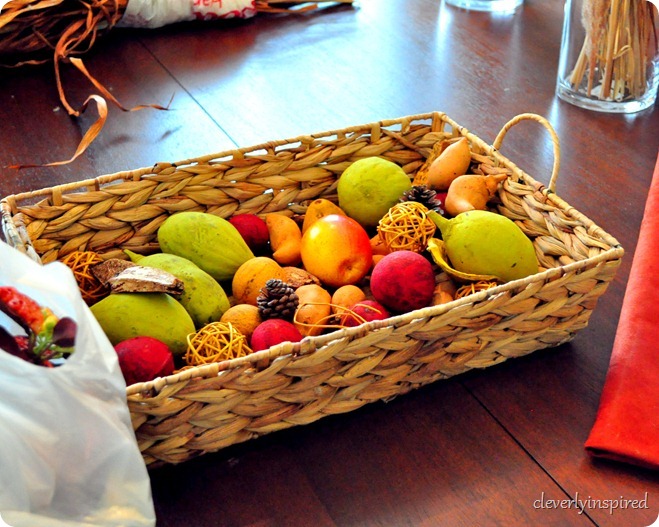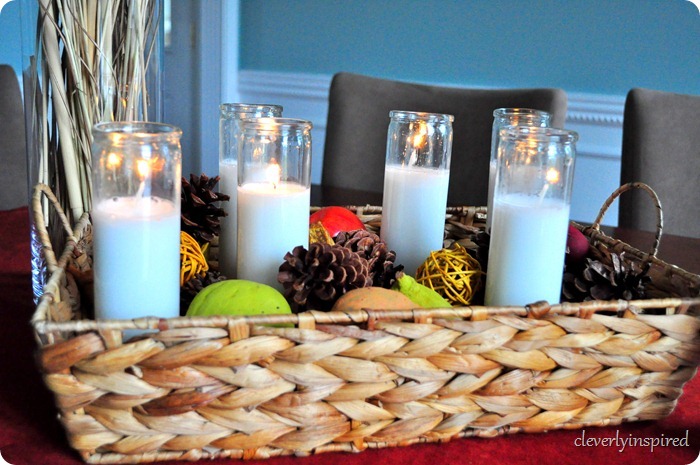 I added in 7 white candles from the dollar store….love that I don't have to worry about them dripping all over everything….Just snug them in there….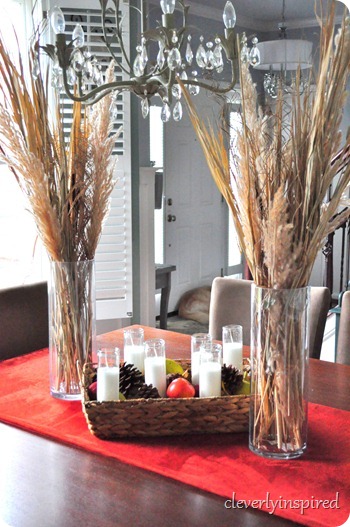 I had these super tall cylinder vases (but you can always find some at Homegoods for a steal) They look perfect with just a few large bunches of wheat grass…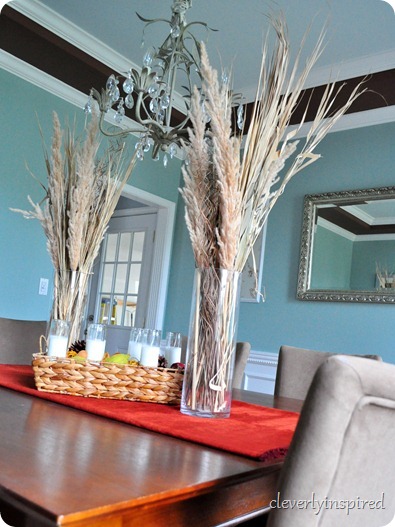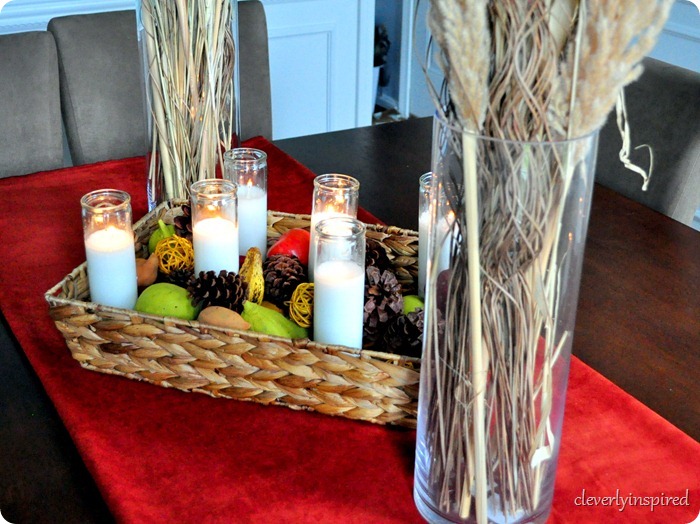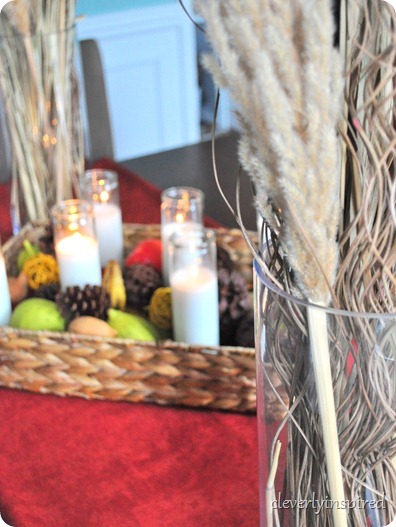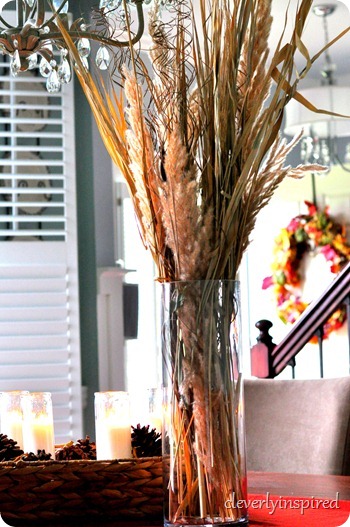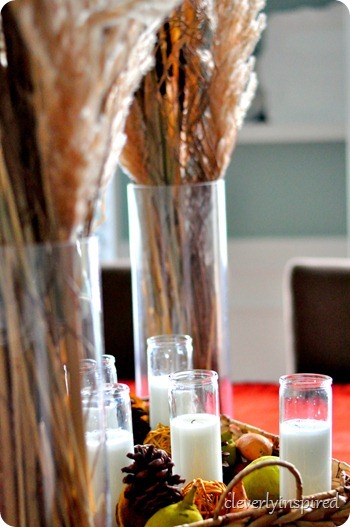 I love how simple it is….and natural….and fresh.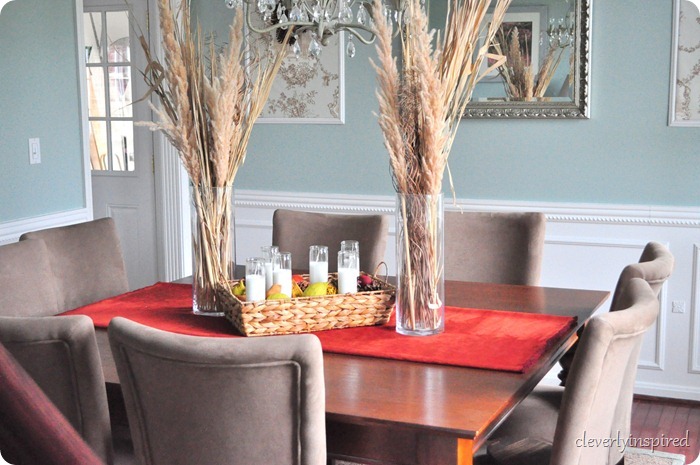 If you want some other fall table inspiration….go see Layla and Kevin ….lots of fabulous ideas linking up over there!
Here is a couple of other ideas for fall….from the past
2010
Sharing at: