I have told you before that I grew up in the summer time at my Grammie's place in Avalon, NJ. I worked in a deli for about 8 summers….so naturally I take the art of sandwich making to a whole new level. This easy Italian pressed sandwich is perfect to make ahead…cut up and wrap for a quick picnic at the park or on the go. I tamed the recipe a bit so that everyone will like it…but feel free to spice it up a bit with your favorite condiment. I shared this last week over at Jen's (Tatertots and Jello) but I wanted to share it here too in case you missed it…..
Everyone going in all directions all school year long….it is nice when things slow down a bit in the summer time. I hope you are finding time to visit the pool together, maybe a day in the park, going for ice cream…all those things that we love about the lazy days of summer. This little pressed picnic sandwich is a perfect way to make eating on the go easy and fun. You can really add in anything you like. This version is kids friendly…so I didn't add in anything too spicy.  Take along a bag of chips…some fruit…yummy treat and your picnic is all set!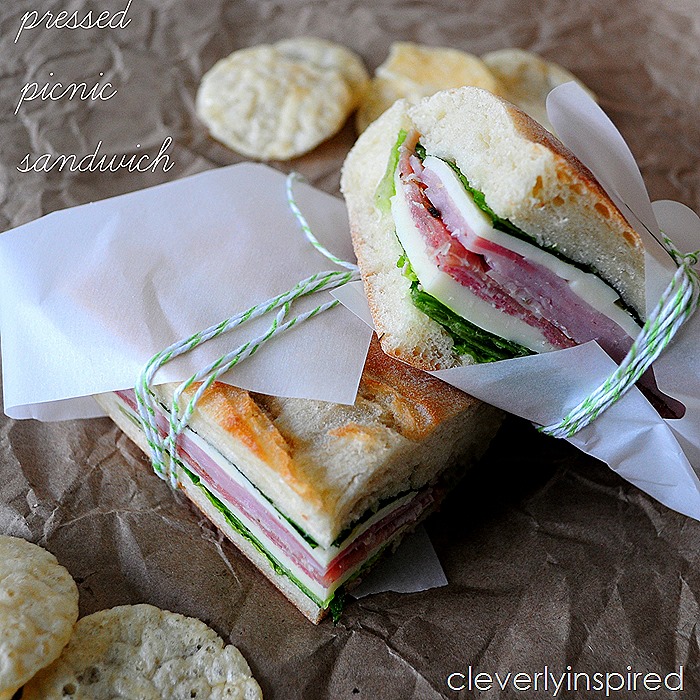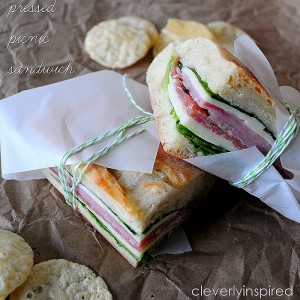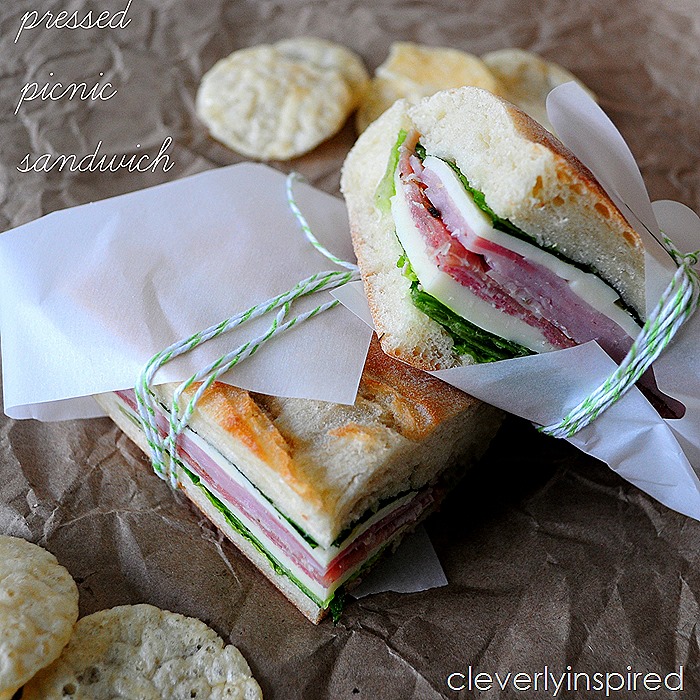 Pressed Picnic Sandwich Recipe
Ingredients
Here is what you will need:

ciabatta loaf

provolone

baked ham

prosciutto

salami

oil vinegar sub mix

romaine lettuce
Instructions
slice long ways down the entire bread and open it up

layer cheese on (I cut my slices in half and placed on each side of bread)

layer lettuce

layer ham

drizzle a bit of oil ( placing it in between meats will prevent from bread getting soggy)

layer salami

layer any other items you may want (red roasted peppers are great here)

close the bread

wrap in double saran wrap

place in fridge with a heavy weight on the top

when ready to leave, unwrap and re wrap with wax paper, slice up on the diagonal
I used this ready made "sub" mix (let's just call it hoagie….because that it what it is…:) and we really liked it! If you cannot find this….use some olive oil, red wine vinegar (or balsamic) and a bit of oregano…just as good.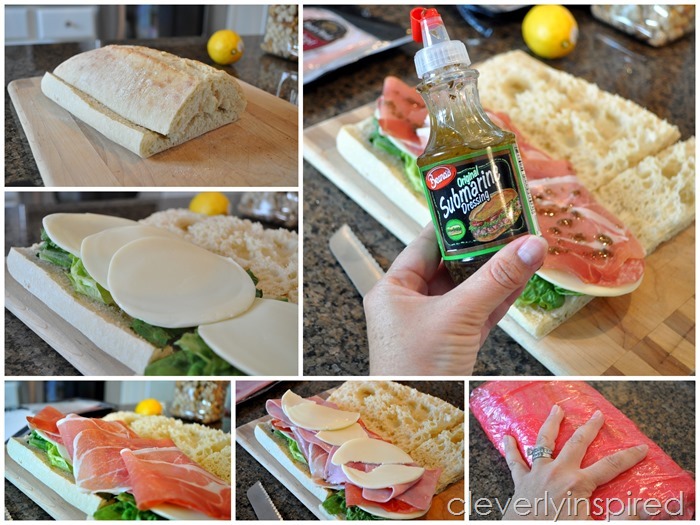 You're ready to grab and go!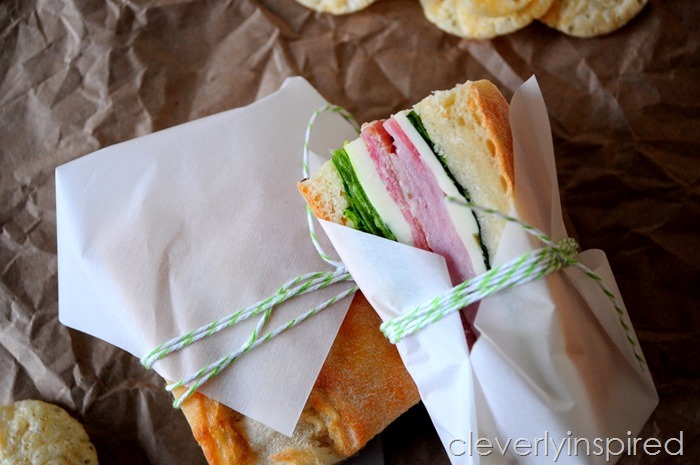 Summer in a sandwich:)