Well, tomorrow is the big day. We move into our new home. The past couple weeks have been a blur….but a lot of fun. My parents have been so kind to let us move in with them….lots of card games and laughs. It was really quite fun! But we are ready to start our new adventure in our new house. It has turned out amazing and I can't wait to share the details with you over the next few months. First though I wanted to share with you some of the lights for the house….and maybe help you select some lights for your space….
It all started with the lights. Some people pick fabrics, or paint, or furniture…I start with lights. I think that lights really can dictate how the room can feel. Whatever mood you are trying to create….lighting is a key component…in my opinion:) I began my search for lights for the new house long before I picked anything else. I knew the look I was going for…."modern farmhouse" is what I have been calling it. I wanted the vintage look…things that were authentic and unique…but not quirky. I wanted rustic…but refined too. It was a process of breaking down every room….grasping the feel I wanted to invoke in that space…and then searching for a light that would fit the bill. As I have said in past post….breaking it down into small eatable chunks of information…whether you are selecting paint, furniture or lighting….just break it down and start small—before you know it…you picked them all!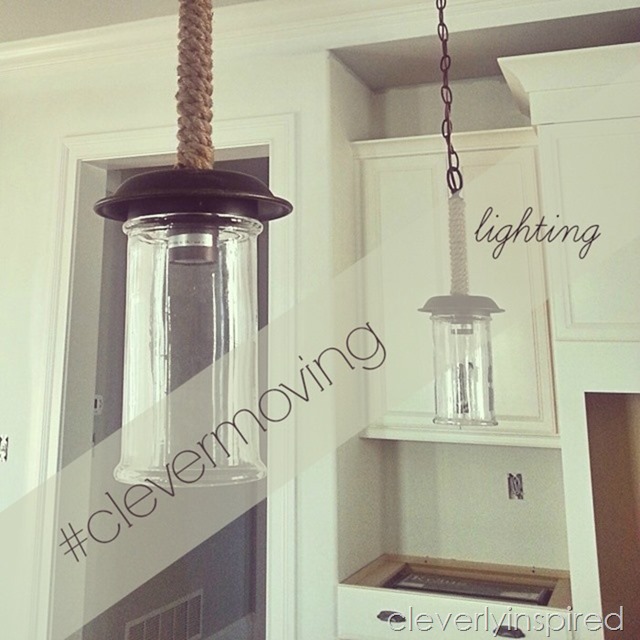 I haven't photographed every room/lighting choice….but I wanted to give you an idea of some sources that I used in case you too are searching for the perfect light:) If you do your research…and you let your fingers do the walkin online…you can save a boatload of cash on lighting. Here are some of my favorite lights….and where I found them: (all cell phone pics…:)
In the foyer, I knew I wanted a deep ceiling color….and along with that I wanted a light that would really pop…but look stately. I loved a lantern on potterybarn…but not the pricetag (over $350). I found this lantern, copper finish, 4 light, box shaped lantern on overstock.com for a fraction of the price. It was $115! Shabam! I adore this light….perfect size for this foyer and is very true to the period of our home.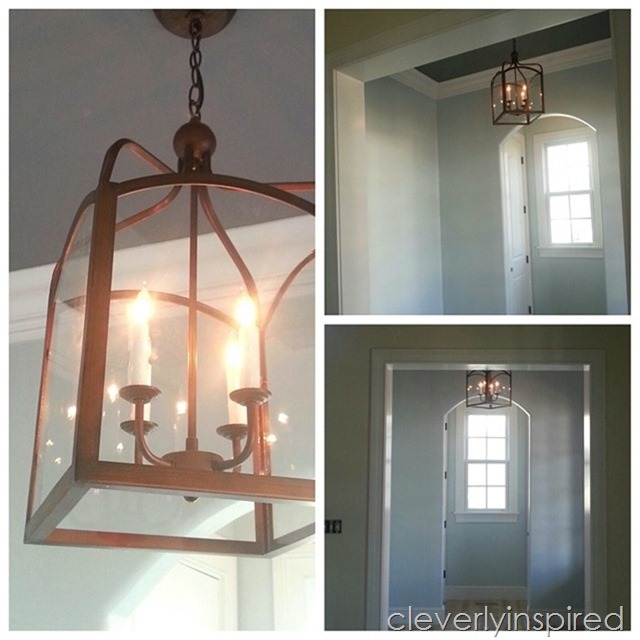 In the kitchen, I needed several lights. Over the large island, I picked these rope and glass beauties from Shades of Light. They were the perfect scale for the space and do not impede vision "through" the island. The Edison bulb is perfect in this light:)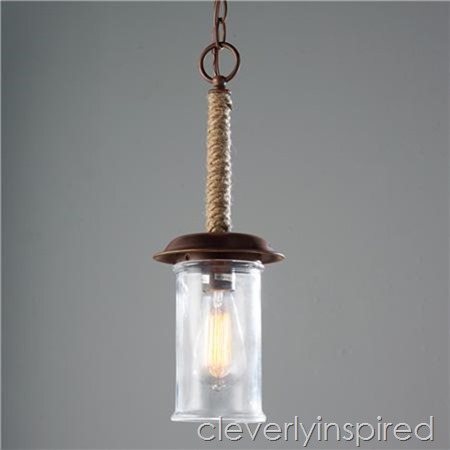 Over the dining table I chose this rustic wood and iron fixture from World Market. Several lights for the house came from World Market. Very affordable and unique. I used the Edison bulbs in this light too.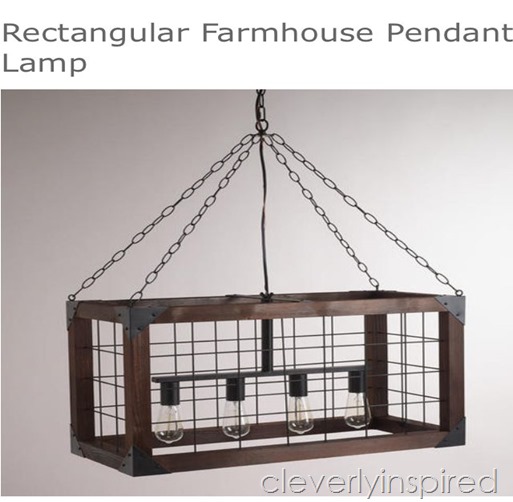 In the pantry, which I am treating like it's own little room…I used this small delicate pendant light from overstock.com. The pantry door is glass…so I wanted the light to be a little bit special but not oversized. This little sea light fits perfect.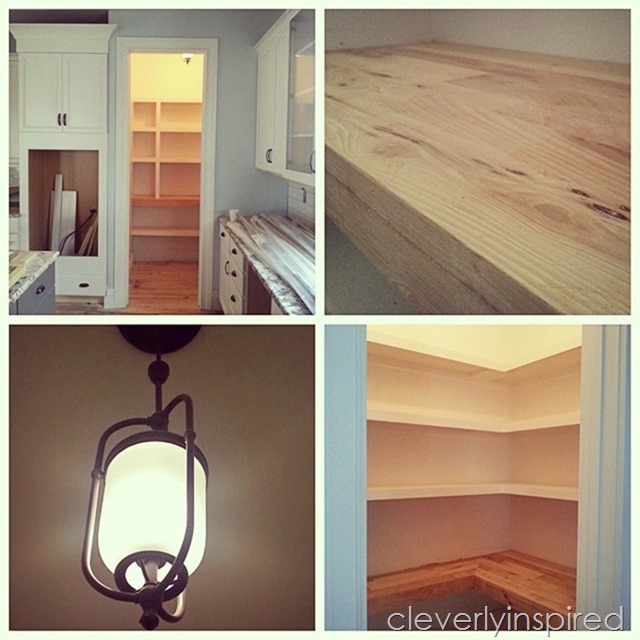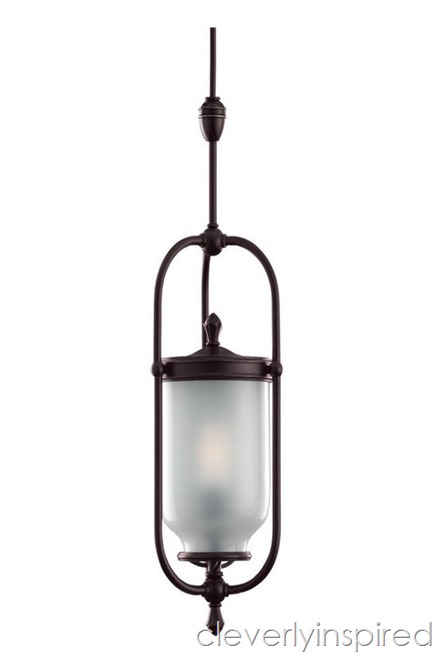 The powder room light is from destinationlighting.com and it is just the right amount of shine to go with this fabulous pottery vessel sink.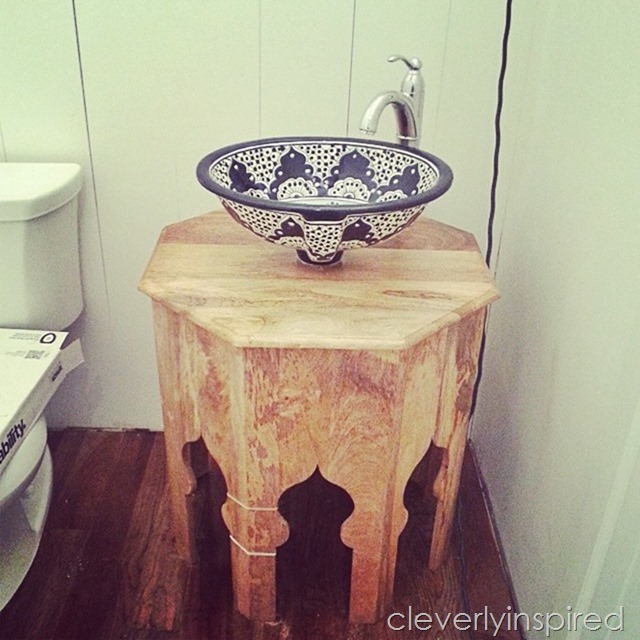 In my office space in the back of the house I chose this modern hex light. I adore this light. I love that it has a bit of edge to it…Only $119 on overstock.com Makes you look up and appreciate all the trim in the space too. (sorry, can't find any pics of the actual room…will share soon :)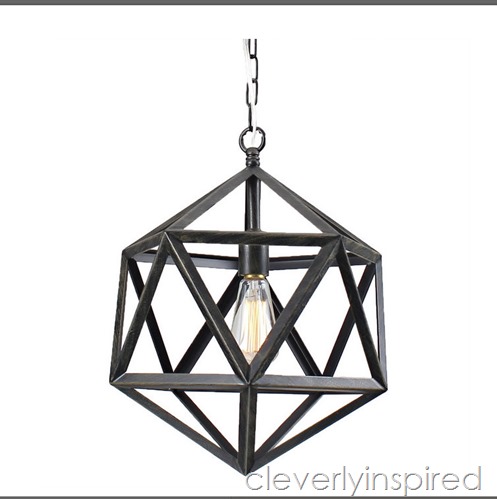 These sweet little teardrop lights are hanging directly over the   Master Bath sink . They are so elegant and classic….fit perfect in this room. We also have some recessed can lights to even out the light. The ceilings are 12 foot….so additional lighting was helpful.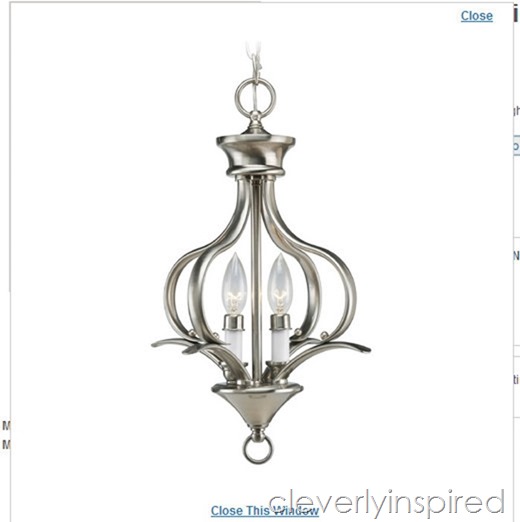 The master closet has two hanging lights as well. I found these on Wayfair. ($55 each) They are simple and elegant….complimenting the adjoining master nicely. You have to be sure in a closet that your fixture doesn't have an open bulb….usually a code issue.

I found this light on the clearance shelf at Lowes. Reduced from $200 to $110. I bought it long before I needed it….but I knew it would be great in that space. (sorry no pic of that space yet…soon!!)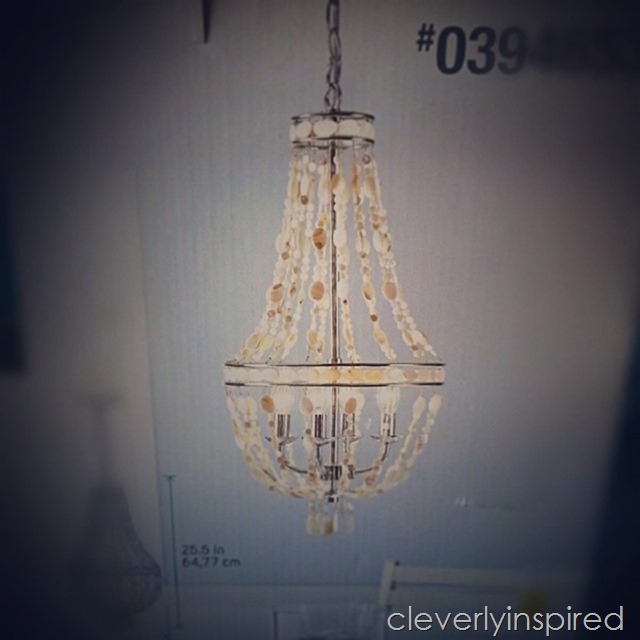 The master ceiling is a show stopper….so it needed a light that was special but not crazy. I love this iron work light from World Market. Delicate and masculine at the same time….it is stunning in this space.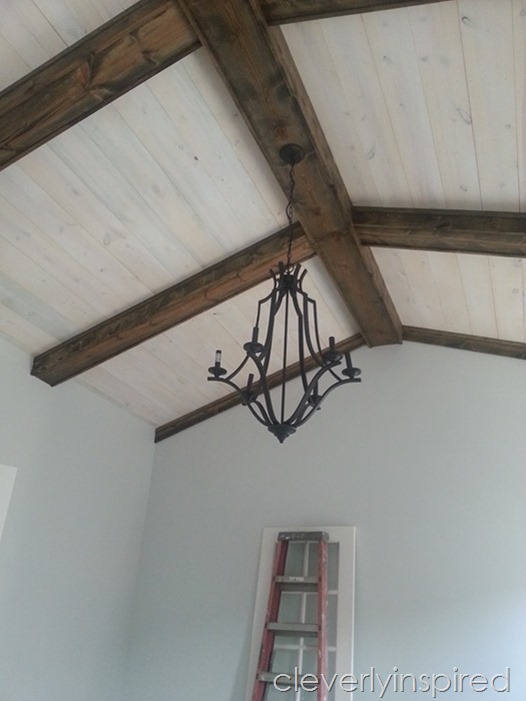 The laundry room light is so happy! It is from Ballard designs. They were sold out on their website but I was able to track a new one down on ebay for $20 less! Called the Julia light….I bought the indigo color….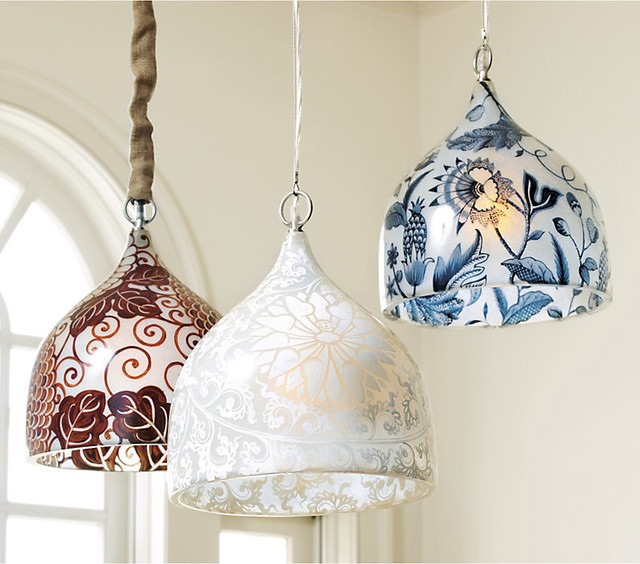 Those are most of the hanging lights for the first floor. I will share more soon on the bedroom lights upstairs. Busy week for me this week…..I'll be popping in on instagram and facebook a bunch….so be sure to follow along. Thanks for your sweet words and excitement. It makes this journey a whole bunch of fun!
xo