I hope you had a restful weekend…and all the mothers out there were completely pampered. We had a nice time with family on Sunday and and evening out with friends on Saturday….perfect weekend really.
My intention was to show you some details of the trim in the new house…room by room…but I failed to bring my camera on Friday when we met with our builder. I went back this weekend but the house was locked up. So I am going to share with you a few pics I have taken with my cellphone. I promise to take a few this week and share soon. The house is really coming together beautifully….our builder commented on Friday "this house has been so much fun to build!!" Our builder (Mark Simpson…highly recommend btw) has been right on board with my ideas that some builders may think are a bit "out of the box". Like using hickory random width flooring on the locker area seat….hanging wide plank pine on the ceiling and only white washing it….mixing deep stained woodwork against white painted wood work…he is enjoying all of it. He even commented to me last week that many of these things that we are creating in this house…he will definitely be incorporating in future projects.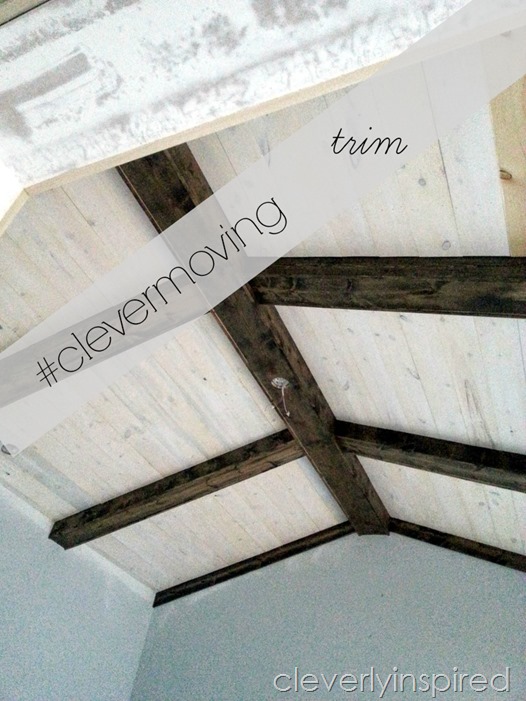 This Master bedroom ceiling is a showstopper. You walk in and your eyes are immediately brought up to see this rich dark stained beams….against a rough white washed pine plank. It brings warmth to the room right away. And if you can imagine….this the the light fixture that will hang from the beam….#swoon :)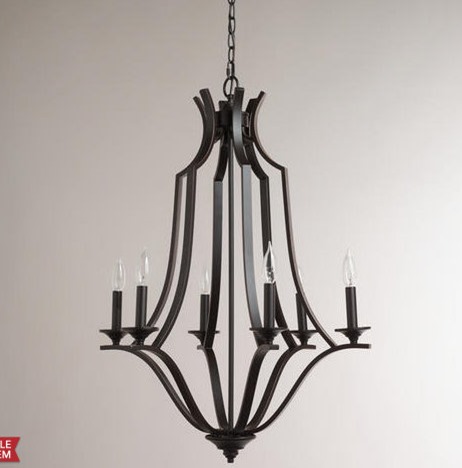 Source:WorldMarket
This locker area is near the entrance from the garage and is just about finished. We used the hickory flooring on the seat and it is now stained dark (Jacobean by Minwax….but not shown here). The back of the locker area will be vertical bead board and the top compartments will have doors. A perfect spot for winter mittens and scarves. Hooks for coats and shoe storage underneath. Some fabulous corbels will finish the look.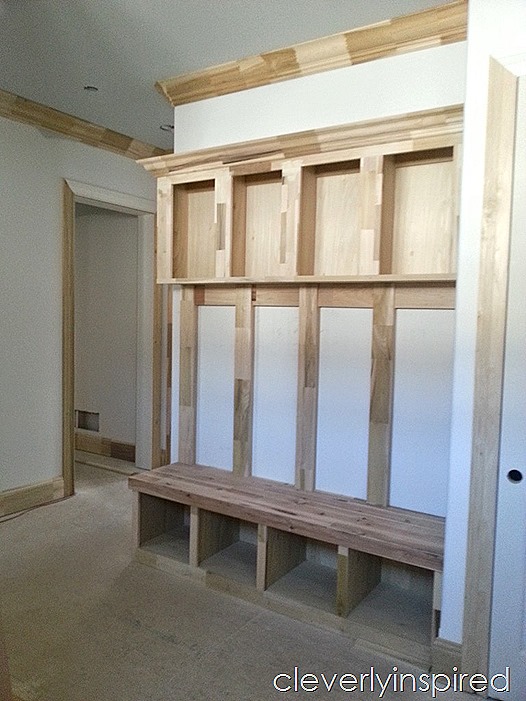 In the family room….the real showstopper is this fireplace feature wall. We opted to forgo crown molding in here to allow the stone wall fireplace and built ins really take center stage. The bottom cabinets will have seeded glass doors….the top will have clear glass doors. The top of the base units is actually thick cedar wood and will be stained the floor color. The rest of the wood will be painted white. In between will be a mixture of 3 kinds of stone along with a hefty piece of cedar for the mantle. I adore those windows….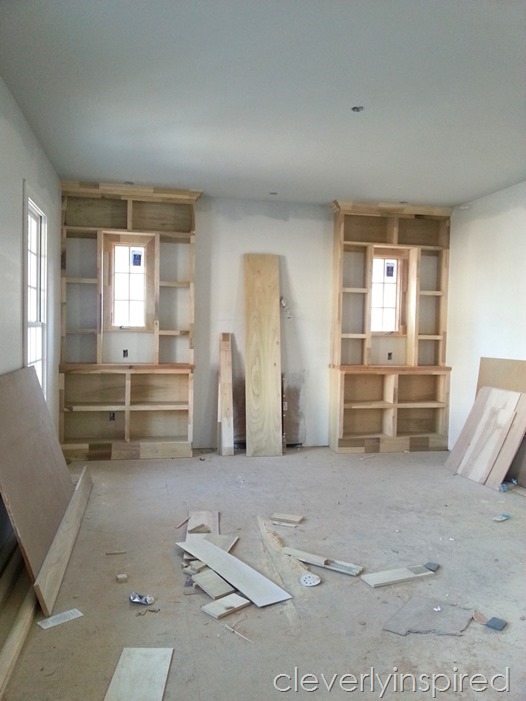 The front door is massive….spans 40inches and is solid. I love the amount of sunlight it provides in the house….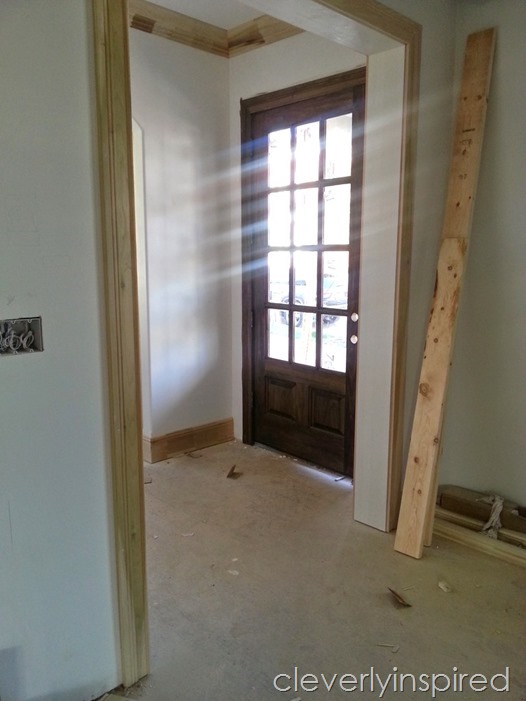 Those are the only pics I could find on my phone….but I will be sure to share more soon:)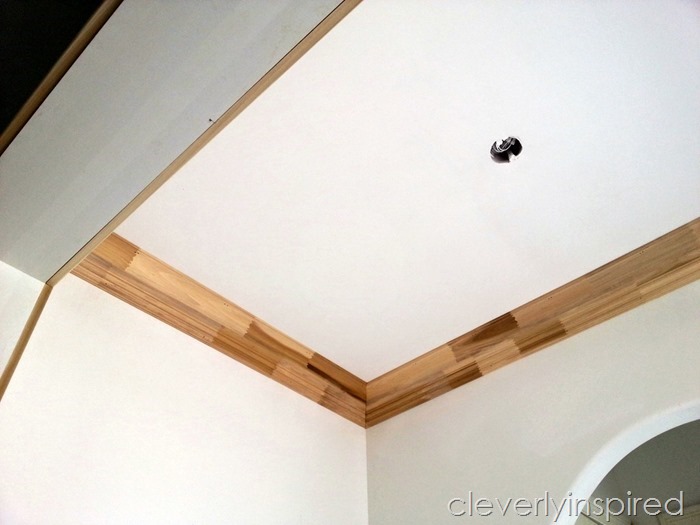 We are really loving how this house is coming together….