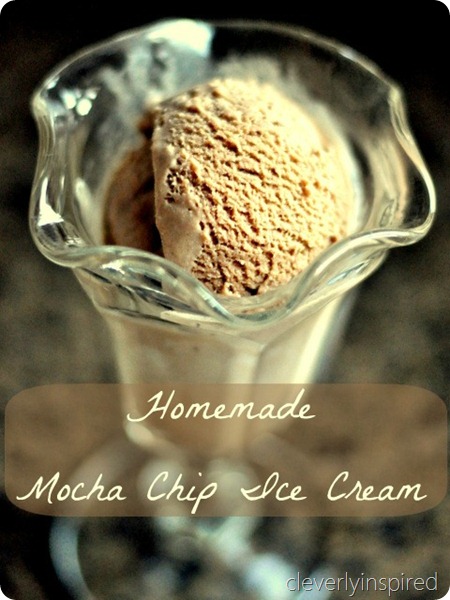 Me and coffee…peanut butter n jelly, mac to the cheese, ants to a picnic, butter to the biscuit (hey that rhymes)….that's right…we just go together. I just need one hearty cup in the morning…and I am good to go…but I really LOVE that one cup. Oh it is pure nectar. So you KNOW I love this ice cream. We tested this Mocha chip ice cream recently in our new ice cream maker. It is creamy, intense, sweet….and has that coffee goodness! Perfect! It is really easy to make and firms up nicely in the freezer. I would compare the consistency to a lovely  gelato. A really sweet way to end a summer meal.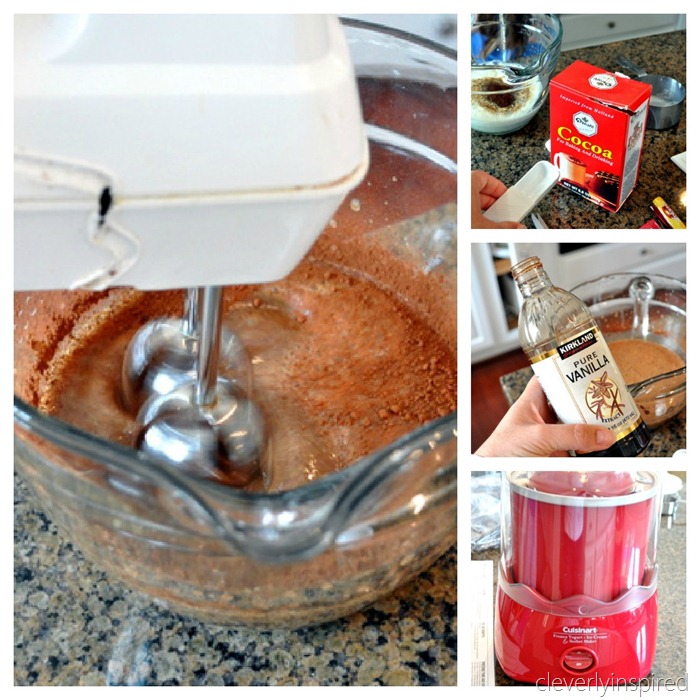 (yes, my hand mixer has seen a better day…it landed on a hot stove a few years back…nice huh :)
Mix together the milk, granulated sugar, 2 packets instant coffee, and cocoa until dissolved, about 1 – 2 minutes on low speed. Stir in the heavy cream and vanilla.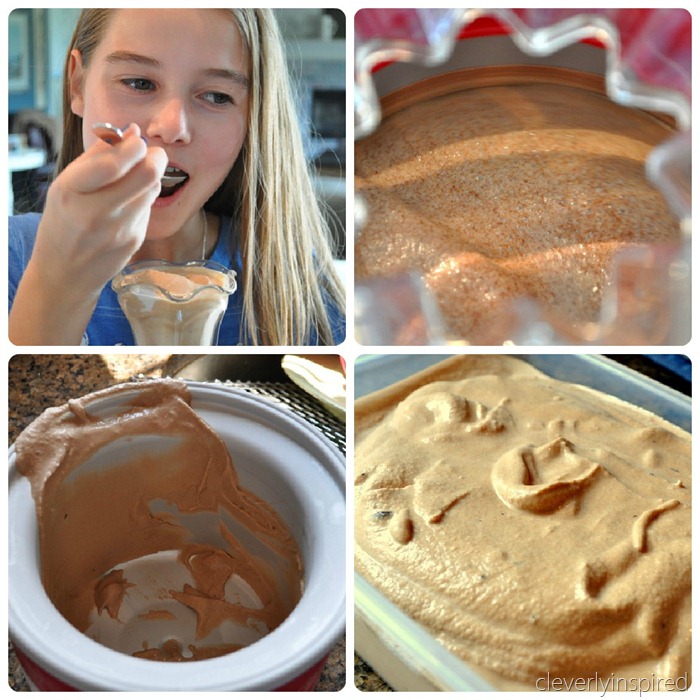 Turn the machine ON; pour mixture into freezer bowl, and let mix until thickened, about 25 – 30 minutes. Add the mini chocolate morsels during the last 5 minutes. We didn't use that many chocolate chips…but you are welcome to. Freeze in a tupper ware container to hard chill.
Homemade Mocha Chip
1 cup whole milk, well chilled
3/4 cup granulated sugar
2 tablespoons instant espresso (we used 2 packets of instant coffee that we had on hand)
2 tablespoons unsweetened cocoa powder
2 cups heavy cream, well chilled
2 teaspoons pure vanilla extract
1/2 cup mini chocolate morsels
sharing at tatertots and jello
[shopeat_button]