Yet one more great way to use up leftover chicken….or a grocery store rotisserie chicken. I made this a long time ago….and just now am finding these pictures to share with you. Moving has me way behind the 8 ball…and with vacation in the mix too…there hasn't been much time for writing. I think this summer is the quickest in history for me. I went last week to buy my daughter's first high school uniforms…doesn't seem possible that high school is literally right around the corner.
I am going to take a cue and enjoy these last few weeks of summer freedom. I will be popping in with a couple scheduled sponsored post…but otherwise it will be quiet around here until August.
If you are new here…please be sure to visit the project gallery and recipe page…lots of fun things to explore (4 years worth actually;) I have lots of fun things ahead this fall including some great DIY post that I am working on with True Value. More news on that soon.
But first let me share with you this simple and quick weeknight meal. The nice thing about these baked buffalo chicken wraps is that you can make them ahead…and just steam up some broccoli…dinner is done!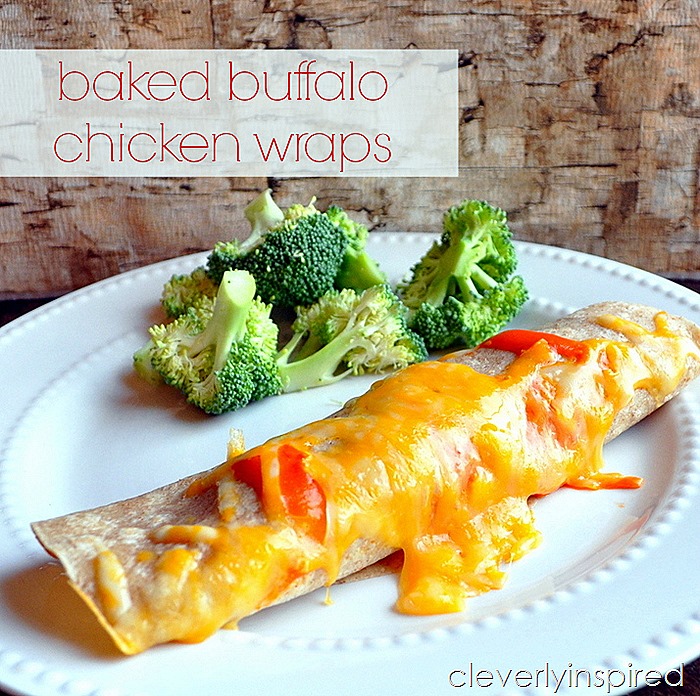 I didn't have chicken already cooked up….but if you do you can just sauté the green onions and celery. Add the cooked chicken in just to combine.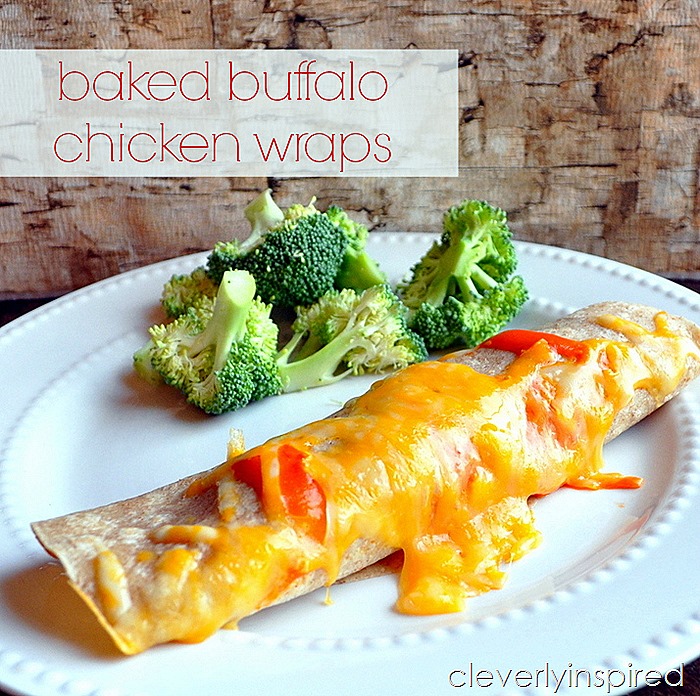 Baked Buffalo Chicken Wraps
Ingredients
2

Cup

cooked chicken

or 2 boneless breast

5

green onion chopped

2

stalks celery chopped

2

T

olive oil

1

C

buffalo sauce

2

C

shredded Monterrey jack

Soft toritllas
Instructions
Heat olive and saute chicken. Remove from pan. Shred chicken.

Add green onions and celery and saute 7 minutes or so.

Add chicken back in pan and remove from heat. Combine ingredients

Stir in buffalo sauce.

On each tortilla, place a scoop of chicken mixture, a bit of cheese and roll up and place seam down in a baking pan.

Continue until all tortillas are filled.

Top with a drizzle of sauce and shredded cheese.

Bake 25 at 350 until warm and cheese is melted.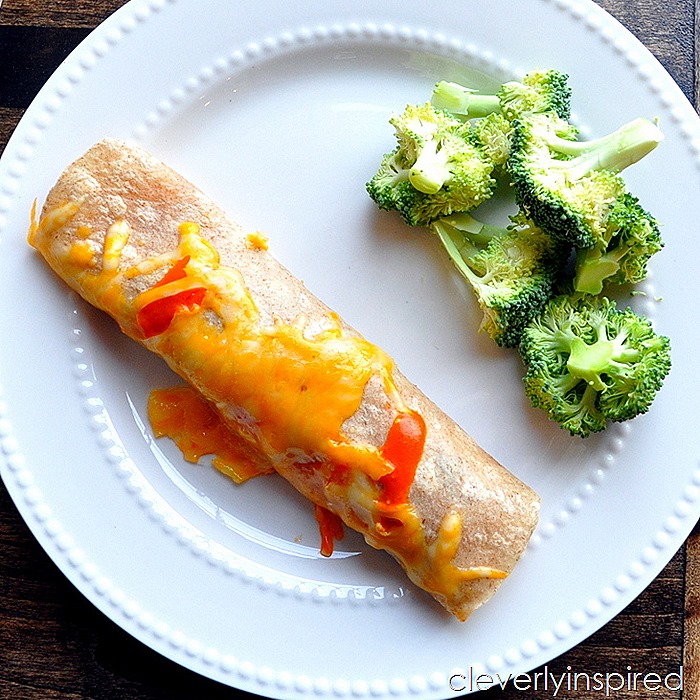 I wish you a wonderful end to summer…try to slow down and enjoy each little piece of it….xo friends:)