My mom used to make me cinnamon toast before school…almost everyday. It is probably the only thing I would eat. A golden brown piece of toast…some butter warmed and melting on the top…sprinkling of cinnamon and sugar. Goodness. It is so simple…but so good.
I wanted to make a muffin that had all these same qualities. This is super easy (one bowl people!!) and they will freeze fabulously too. Make a bunch and when they are cooled pop some in the freezer for later. You can gently warm them in the oven to heat up.
Combine all the dry ingredients. Add in eggs, oil and milk. Gently mix together until just moisten. If you over mix a muffin batter…the muffins will for sure be tough. Just mix until ingredients are blended.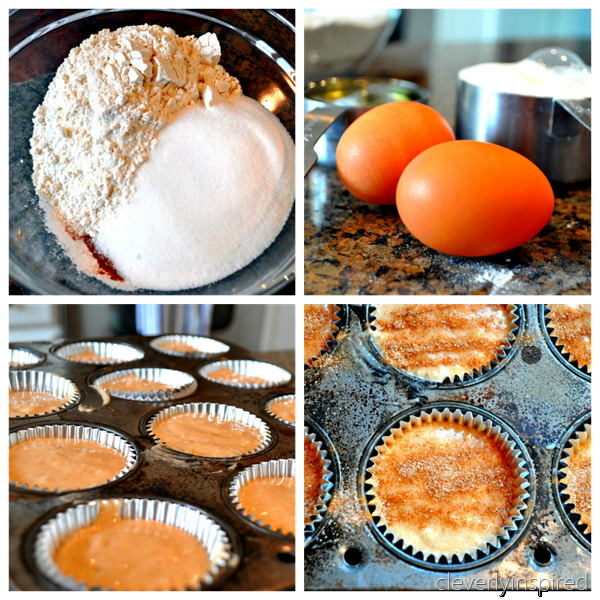 Pour batter into muffin cups. Sprinkle with cinnamon/sugar mixture (basically one part cinnamon, one part sugar). Bake for about 14 minutes at 375. Toothpick will come out clean when they are done.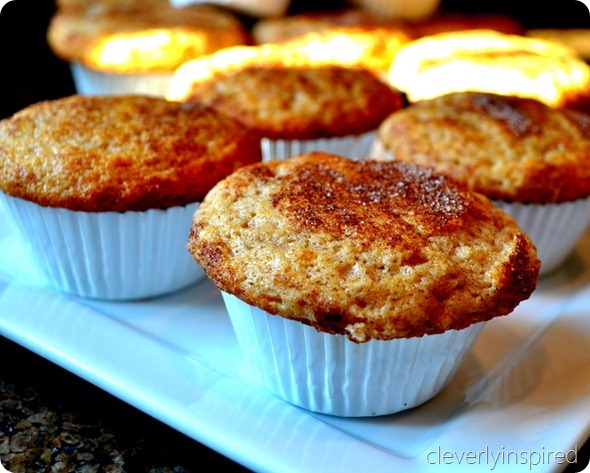 Makes 12 nice size muffins…perfect for when you have a bunch of hungry kiddos in the morning looking for something yummy to eat ;)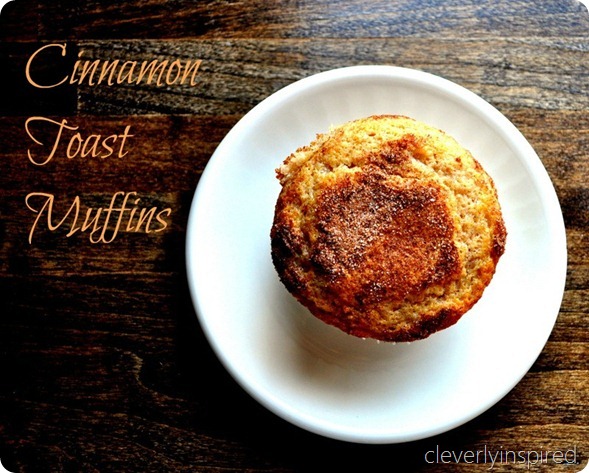 Recipe:
Dry ingredients:
4 teaspoons baking powder
1/2 teaspoon salt
1 Tablespoon cinnamon
2 Cups flour
1 Cup sugar
Wet:
1 Cup milk
1/2 Cup oil
2 Eggs
Combine dry. Gently mix in wet. Sprinkle with cinnamon sugar. Bake at in cupcake liners at 375 for 14 minutes.
Sharing at Whipperberry, Tatertots and Jello
stories a to z
house of Hepworth
[shopeat_button]