Warning: I am a stress baker…and givin the last weeks events…well, that and the holidays…my kitchen smells like a bakery most of the time…and I find that very comforting. So I will try to spread out some of the bakery post for you ;) This recipe is one that I made for Thanksgiving week….but it is perfect for any holiday.
I usually steer clear of low fat recipes…because normally they call for more sugar…and what's the point of that??! But this recipe actually uses buttermilk (which is a dream to bake with by the way…) This cake is moist, tender, sweet and cinnamomny…yum. Perfect to have Christmas morning… I have only made this in a Bundt pan….but I would think a regular 8 by 8 pan would work fine too. Just test for doneness after 30 minutes and see.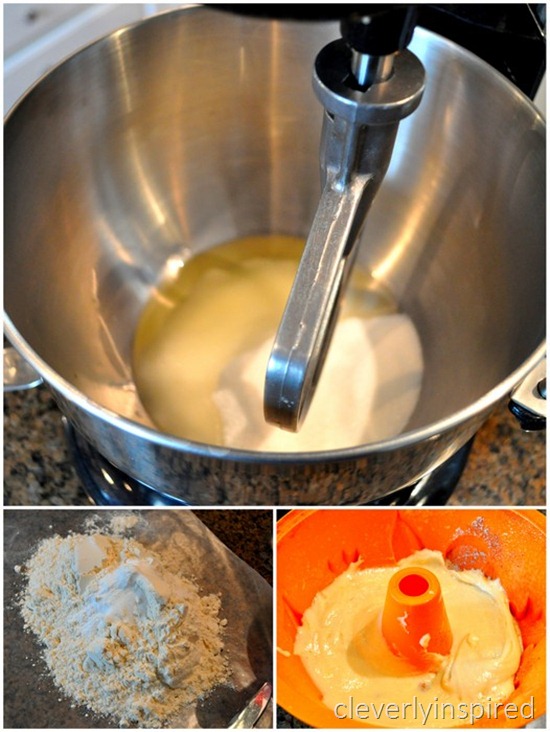 Mix together wet ingredients in a mixer. Gently stir in the dry…just until combine. Spray Bundt pan with cooking spray. Sprinkle a layer of topping in the pan…follow with some batter, sprinkle more topping and finish with the rest of the batter.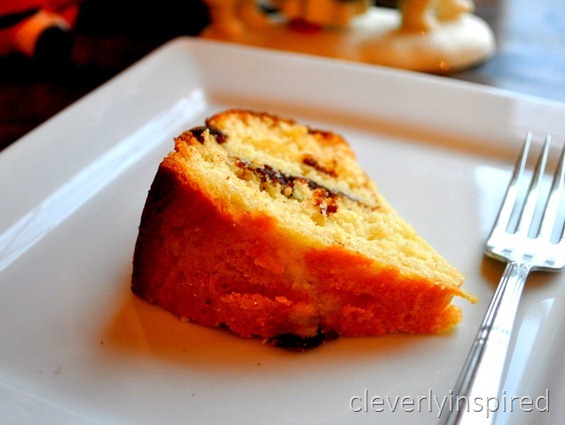 Bake and then fire up some coco or coffee :)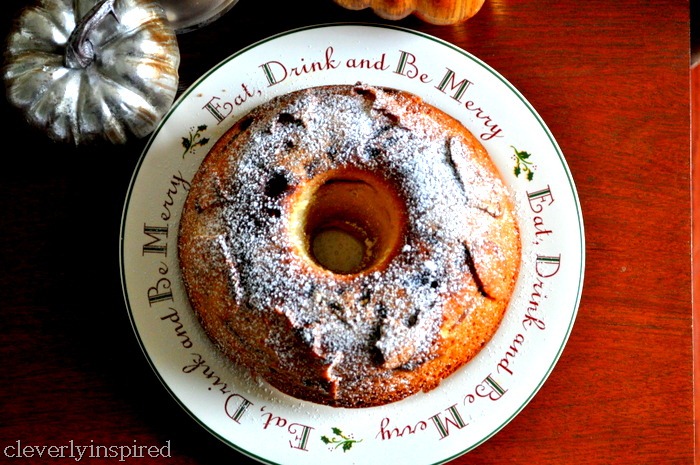 Ingredients for Topping:
1/3 C raisins (optional)
1/3 C brown sugar
3 T flour
1 T cinnamon
Batter:
1 1/4 C sugar
1/3 C vegetable oil
2 eggs
3 C flour
1 t baking powder
1 t baking soda
1/2 t salt
1 1/2 C low fat buttermilk
1 T vanilla
Combine topping and set aside. Coat Bundt pan with spray. Sprinkle 1/3 topping into pan.
Combine 1 1/4 C sugar and oil. Beat at medium until combined. Add eggs one at a time.
Combine flour, baking soda, baking powder, salt. Add flour to mixture, alternately adding buttermilk. Finish by mixing in vanilla.
Pour half of batter on top of topping that is in the pan. Sprinkle with topping, repeat layers ending with batter.
Bake 350 for 45 minutes or until tester comes out clean.
I will be taking some days off from blogging….popping in and out on Facebook and Instagram.
I wish you and your families a blessed Christmas!
I love you like a love song baby.
Your welcome (for getting that song in your head)
:)
[shopeat_button]