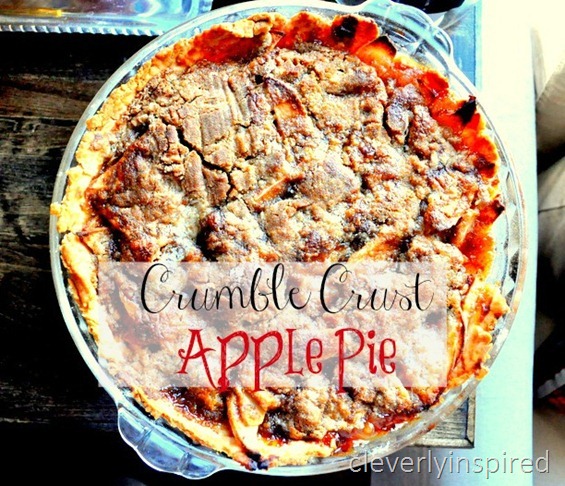 Sometimes….I bake it just so I can smell it….all warm, and cinnamony, it is perfection. If you haven't baked a pie before…this one is a great one to try. The crust on top is more of a cobbler crust….so no rolling out the top crust. I think it makes for a lighter pie too…when you don't have a double crust.
The best apples to use are granny smith….they hold up to baking and sugar on their own…and give a great tart flavor. The steps are simple…go ahead and try :)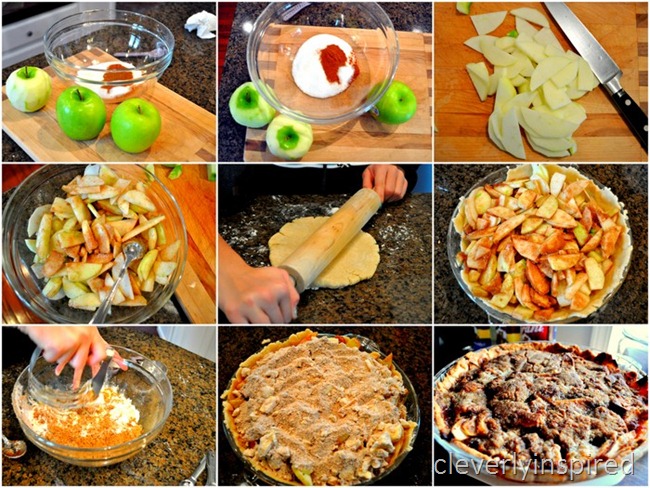 Pie crust:
1 C flour
1/2 tsp salt
1/3 chilled butter (or shortening)
1/4 c ice water
Pulse ingredients together in food processor and chill in plastic wrap at least 30 minutes. Here is a post on the crust if you want more info:)Homemade pie crust post
For the filling:
3 large granny smith (peeling and sliced)
1/2 C sugar
1 t cinnamon
1/4 nutmeg
1/4 salt
Combine and place in pie crust.
Topping:
3/4 cup brown sugar
3/4 cup flour
1/2 t nutmeg
1/3 chilled cubed butter
Cut butter into topping ingredients. It will be crumbly. Sprinkle on top of apples.
Bake at 400 for 35 minutes. Place pie on top of foil to catch drips :)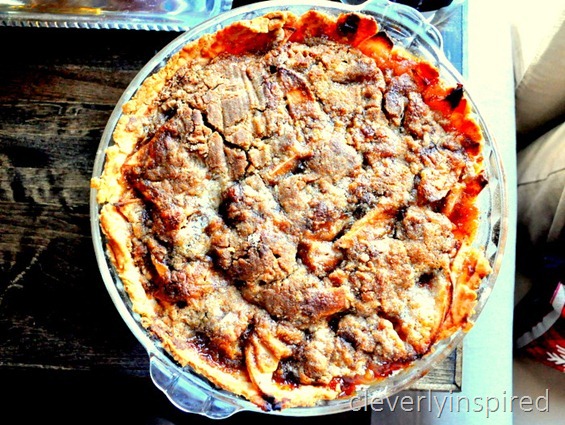 [shopeat_button]