Many articles can be found about creating a "bokeh" effect with your DSLR camera. I thought it would be fun to play with a few shapes….I fell in love with the angel.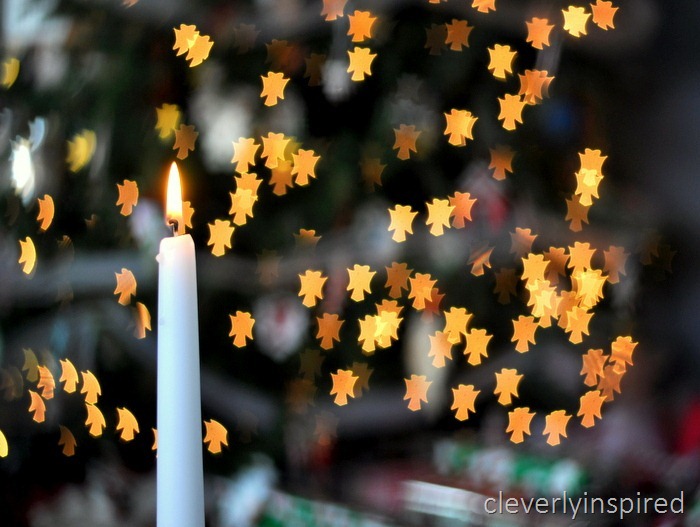 Given the past weeks events…it is no wonder it made me tear a bit when I was editing these pictures. The picture above was taken with a 50mm lens, f 1.8, 1/80 sec., ISO 250. Basically "bokeh" is a term meaning "to blur". Many times around the holidays we see the true magic of bokeh when the background is Christmas lights.
The easiest way to achieve this effect is to use a prime lens like the 50 mm. You will need some black construction paper and some scissors. To make mine, I folded a small piece of black paper in half, traced out a small angel (half), cut it out and opened the paper. This will be your bokeh filter. You can make any shape you like…the shape should be about the size of your thumbnail.
For the above picture, I focused first on the lit candle, kept the shutter button pressed…and placed the filter I made over the lens. Doing this will allow the background lights to become the shape of the filter shape. How cool right?? Take several and have fun with it…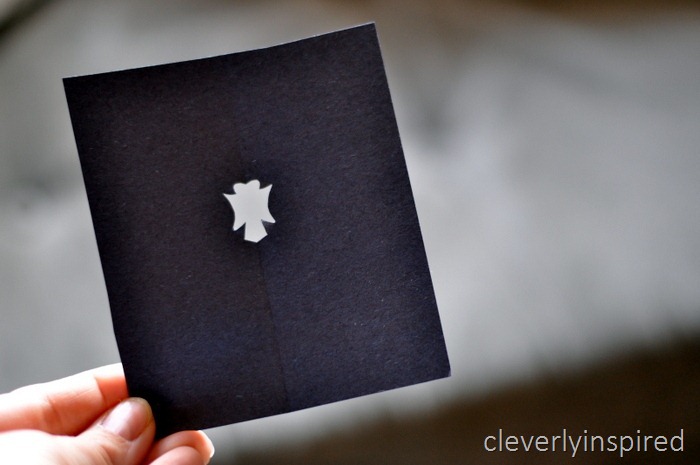 I have included some other fun articles that talk about bokeh….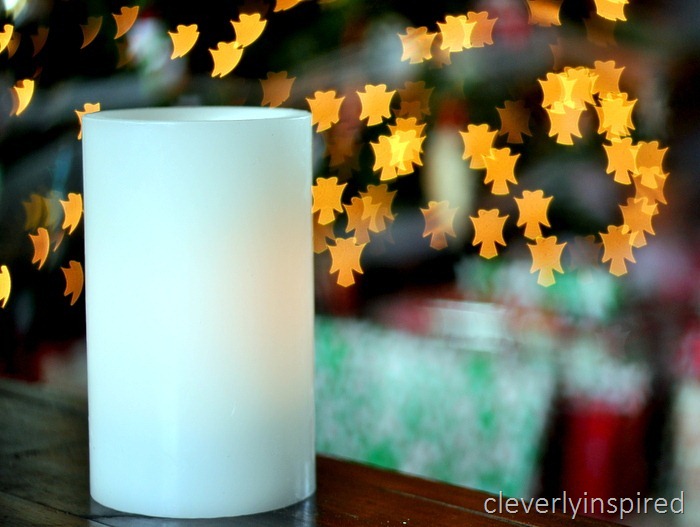 Here are a couple over fun ideas to try….(took these later in the day….so the lighting is a bit off…but you get the idea ;)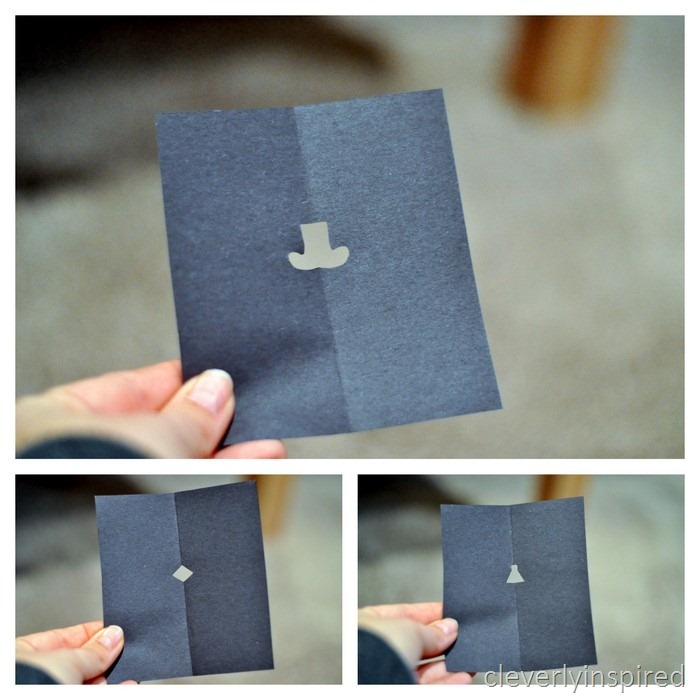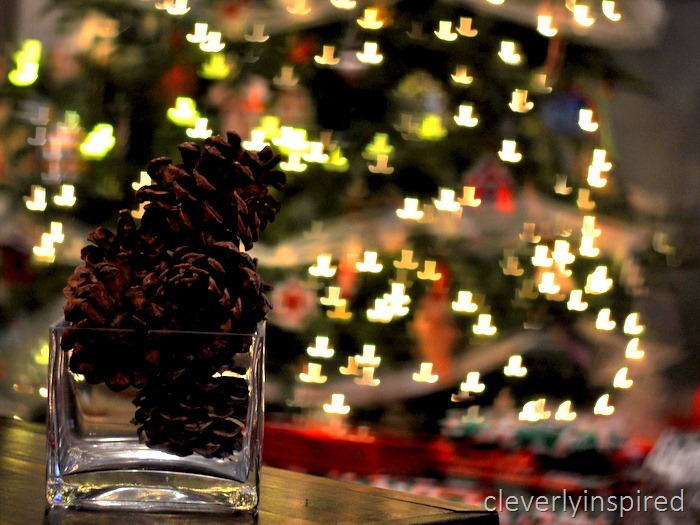 Maybe some santa hats…..or maybe some elf hats :)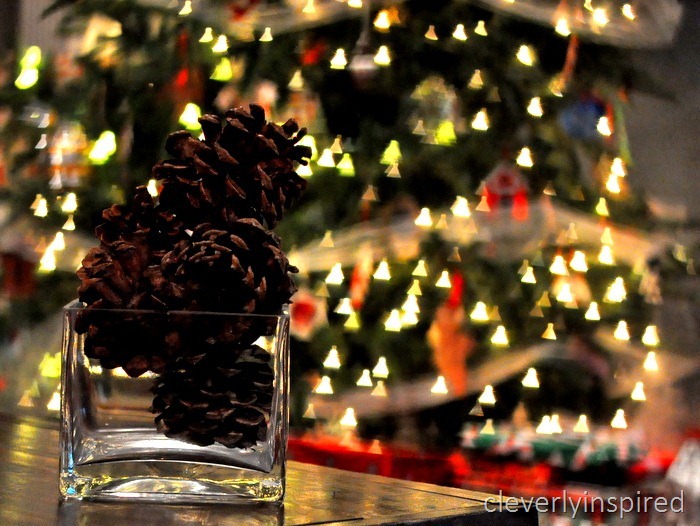 Or just plain ole dots….pretty all on their own…(no filter)…..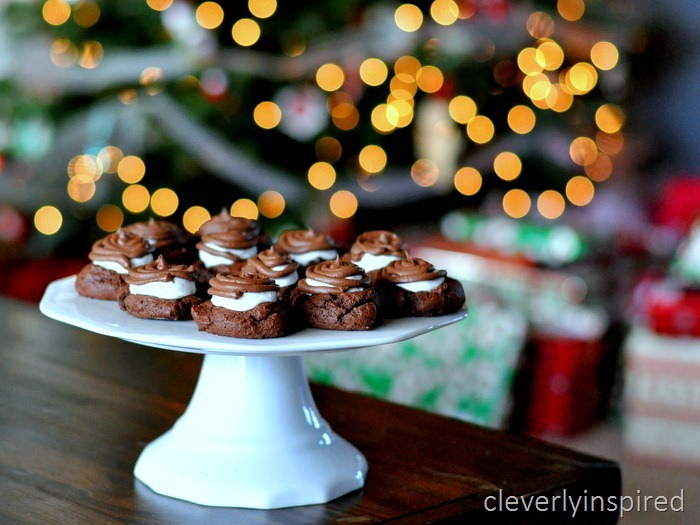 ….and yes…these cookies are incredible…sharing recipe soon :)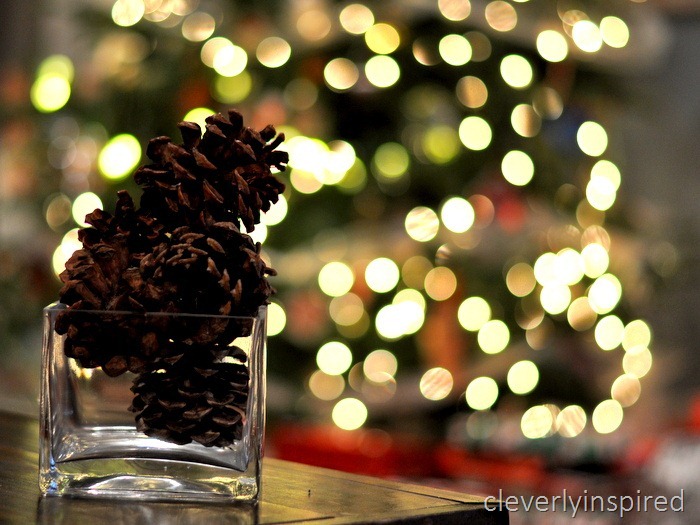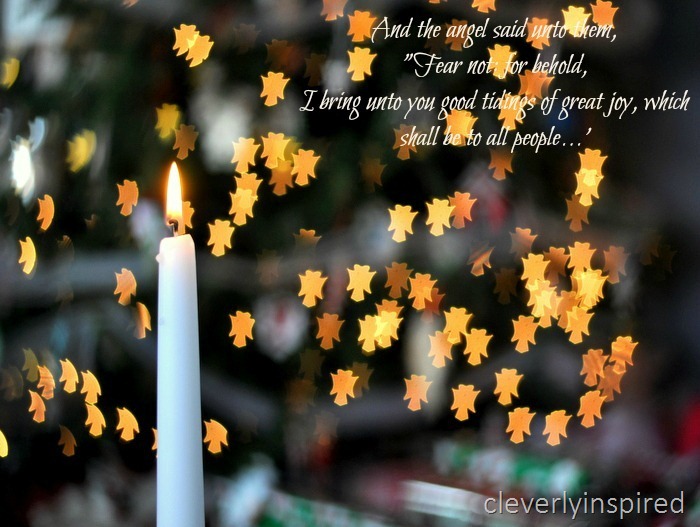 Go have fun with it!
To learn more about shooting with your DLSR…go see my friends over at ShootFlyShoot….fabulous series that are made for those of us who are visual learners.