This post really doesn't need words….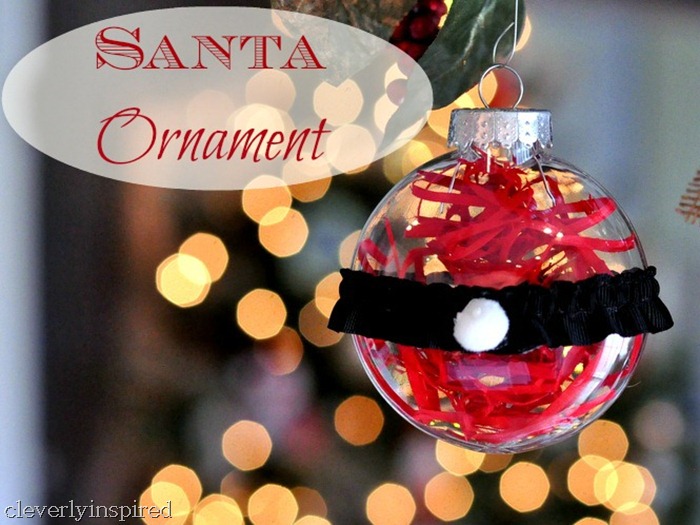 It's not really a "tutorial"….more of a "hey, maybe you might like to make these with your kids because they are super easy and fun" post. I mean simple…people.
Take the top off one of those plastic clear ornaments, stuff in some shredded red paper. Hot glue on some black trim or ribbon…white pompom. Done. And done.
Go forth…and make many Santa's :)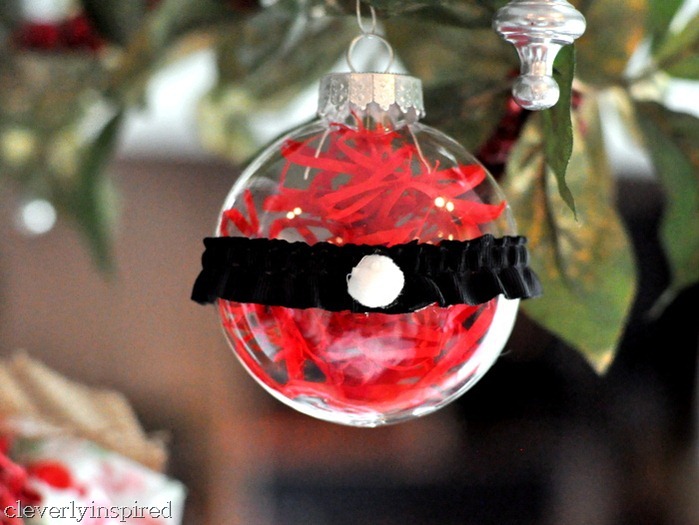 I really couldn't not share….sorry :) ( yes, I know that is a double negative….it just came out of my head that way…sorry…again ;)