I briefly told you about teaming up with some very fun and talented bloggers (Thistlewood Farms and The Hunted Interior) for a week of Thanksgiving Inspirations. I am up first with a really fun, meaningful, easy Thanksgiving craft. This comes together quick and what I love most about it…everyone gets involved.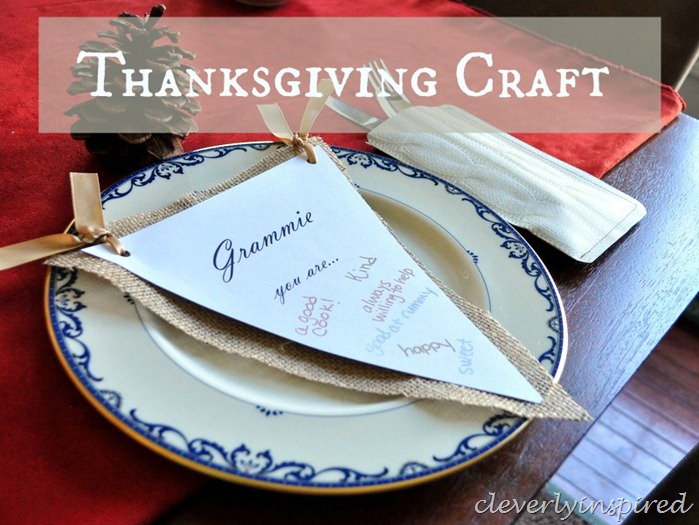 All you need is some burlap, white cardstock and metallic sharpies. Print out a "name tag" for everyone at your Thanksgiving table. "Grammie you are…" leaving a lot of space below.
Cut into a triangle shape. Cut a piece of burlap in a triangle shape. Punch a couple holes in the top of the cardstock and burlap. String some ribbon or twine through and attach to the chairs. Leave some metallic markers on the table and encourage guest to write a nice thought about that person on their card. Makes a great memento to take home too.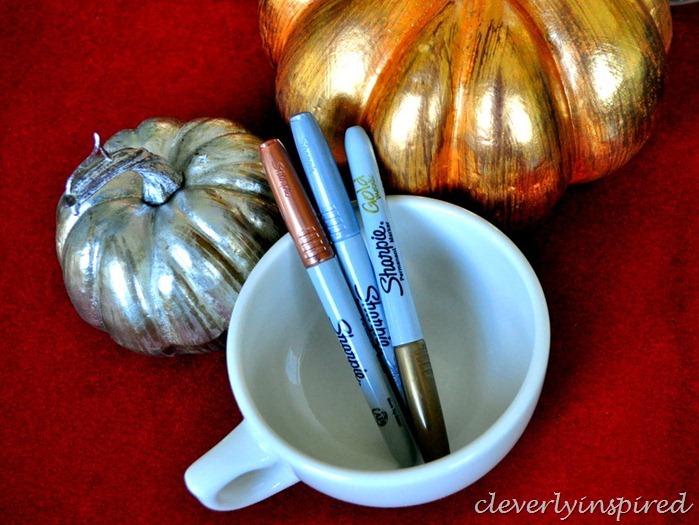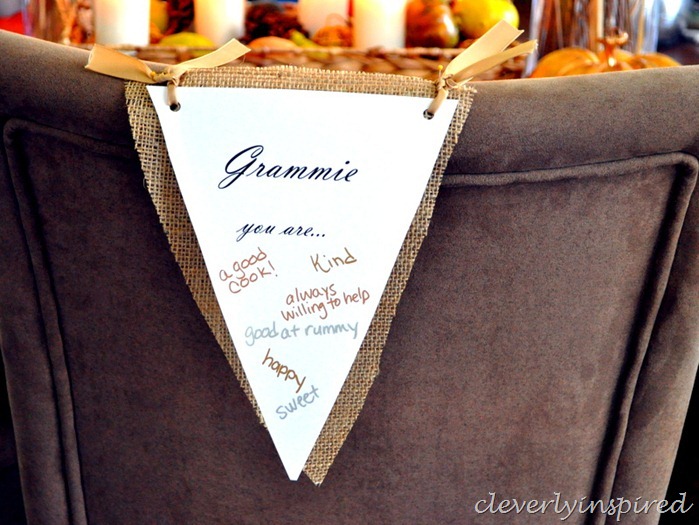 We are all thankful for those people in our life…sometimes we forget to tell them….here is a perfect way to share :)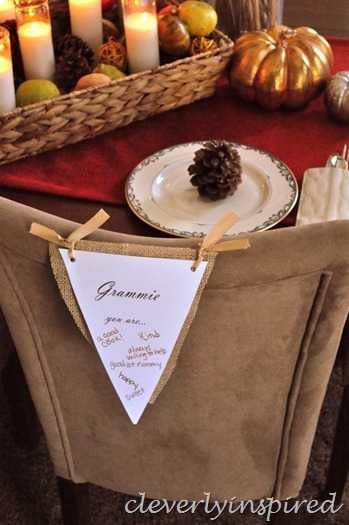 These little "paper utensil holders" are super easy to make also and cost next to nothing. I originally saw this idea over on Today's Creative Blog…adorable idea. Just get some fun scrapbook paper…fold in half and straight stich. Seriously easy…and so cute! I found this cable knit paper at Michael's.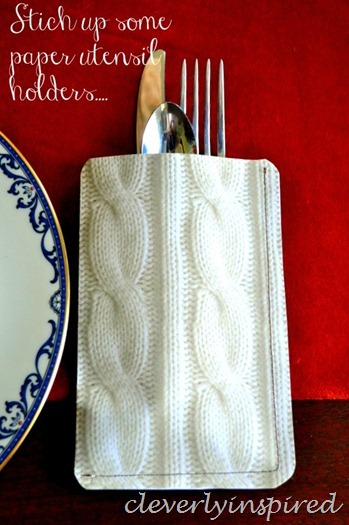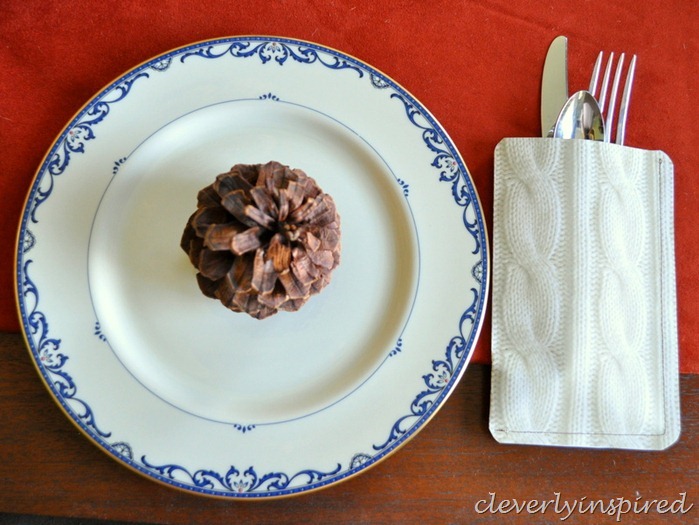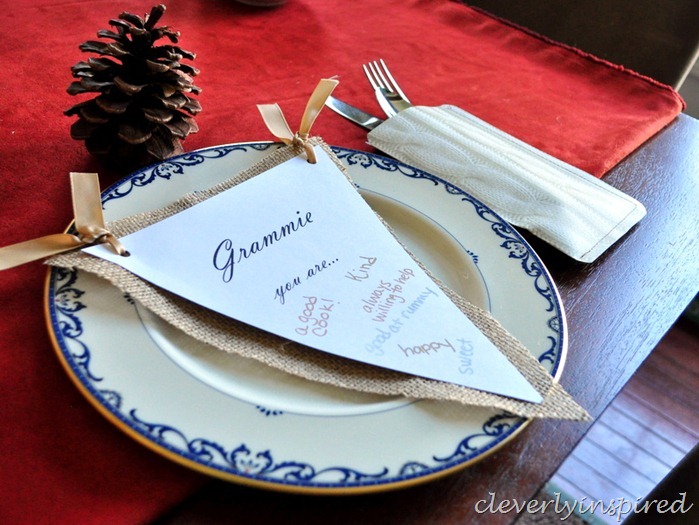 Be sure to tune in tomorrow with Kari Anne at Thistlewood Farms. She is going to be showing you a fabulous way to dress up your mantle for the month of giving Thanks :) And Friday….Kristen at The Hunted Interior is going to be sharing dining room inspirations!
Sharing at Whipperberry , 30 handmade days