Who knew that you could have so much fun with nuts?? (yes, that was the first sentence that came to my mind…and you know that I type like I talk…so I had to go with it…) carry on…. My friends at Diamond Nuts challenged me this holiday season to share some fun crafts that feature their nuts. I made those super cute votive that I told you about last week….and this week I wanted to share a fun Thanksgiving craft to keep the kiddos busy:)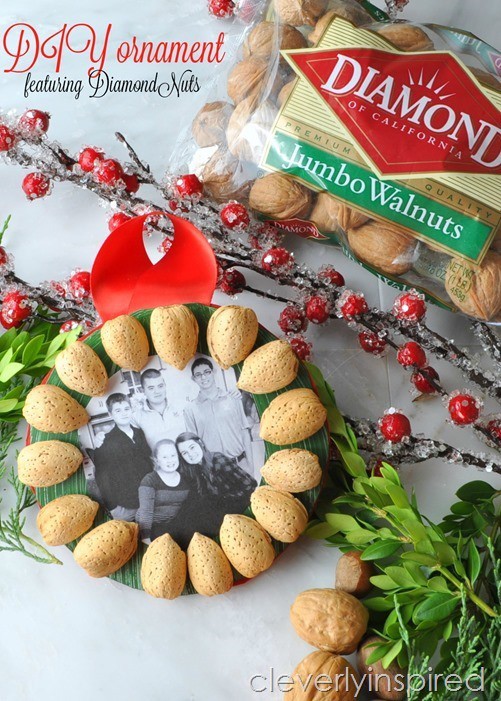 Just spread out the materials and let the kids make a few….grandparents love these!
For this project you will need:
· paper plate
· scissors
· paint of choice
· wrapping paper
· ribbon
· Glue
· a picture.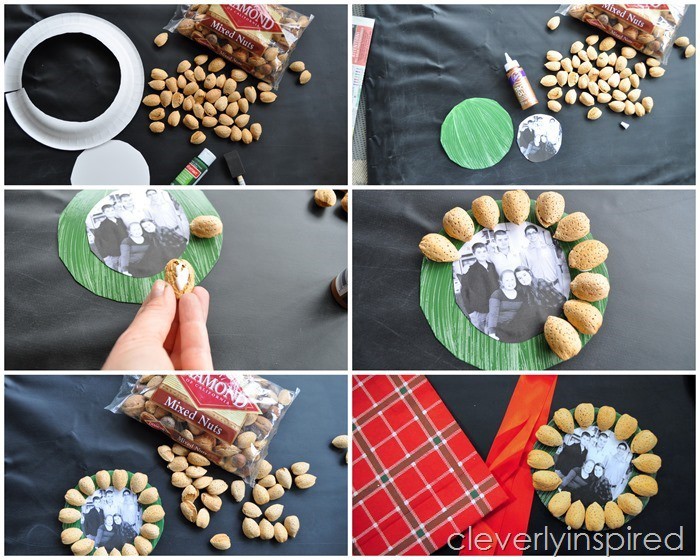 Here is what you do:
Cut out a circle in the center of your paper plate.
Paint the plate color of your choice.
Glue your picture to the center.
Place your favorite Diamond nuts around the outside of the picture. Allow dry.
Flip over and glue ribbon on the back.
Cover the ribbon with a piece of wrapping paper cut-out the same size as the circle. Allow to dry.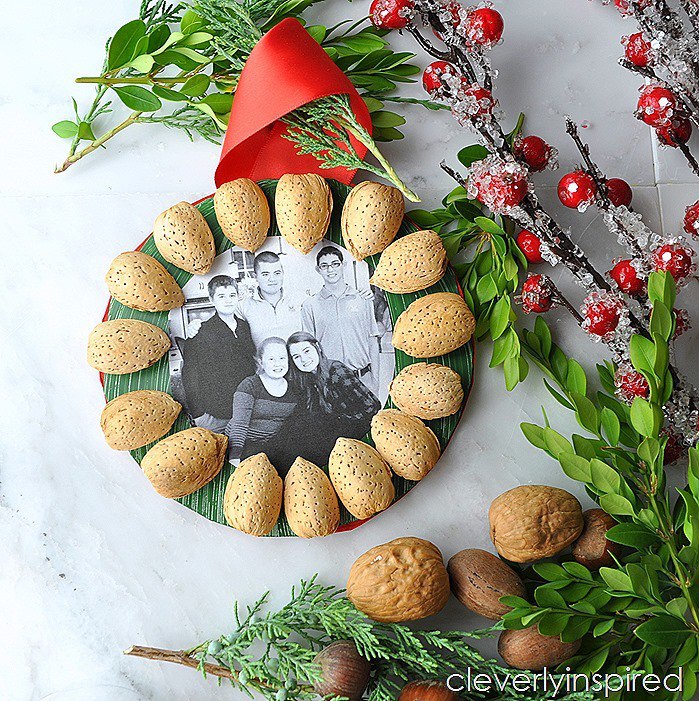 So sweet:) Plus….maybe you'll get a little peace in the kitchen….I just said MAYBE…:)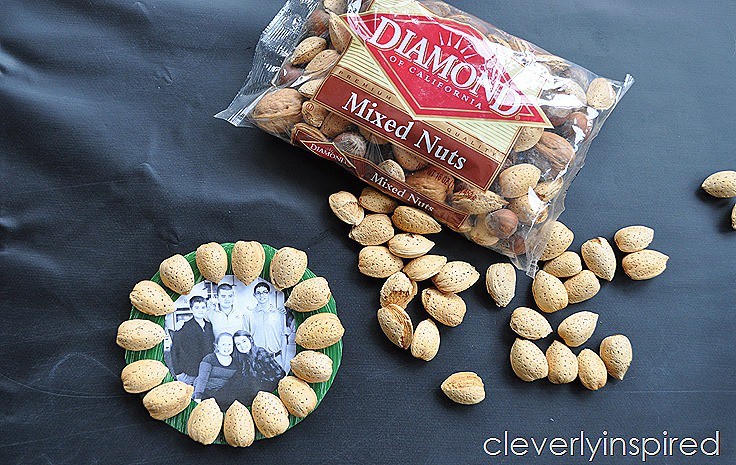 This post has been sponsored by Diamond Nuts. I have been compensated for my time and efforts writing this post. All ideas, photos, and errors are 100% mine:)