Warning: if you are a "painted brick hater" you may want to carry on…and read another post ;) This post is all about painted brick houses. We have lived in our house for about 8 years now….and every since we have lived here we have wanted painted brick. We didn't do it when we built…because we also loved the look of natural brick…and the budget wasn't allowing it;) After doing a bit of research…and clipping pictures for the past 8 years…we have narrowed it down to a few choices. The style we are most excited about could be called "old Charleston" …used painted brick in a white wash…colonial colors to compliment…wood porch floors….stained wood double doors….Here are some fun inspiration pictures that have the look we are going for…. (Dad…stop crying…it's ok to paint brick….the world will continue to go round…xoxo;) …
Another change we will be making to the front is a large porch….we will be replacing the single door with a wood/window double door. The stain of the door in the above picture is what we are drawn to….
White with slate gray….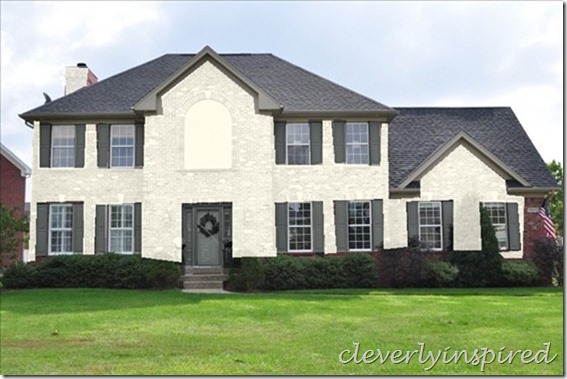 White with dark blue…..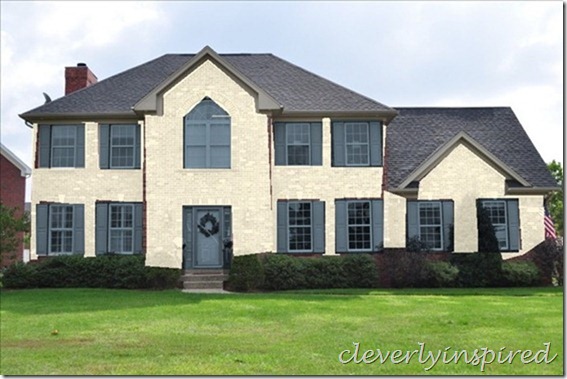 We are in the beginning planning stages….so don't expect this to happen quick;) But we can't wait to have another outdoor space….plus make our house a bit more unique…:)
Are you a painted brick lover?? Or hater??