Happy Friday!!!! Hope you all had a great week. Here is a fun weekend project…easy, and cheap ;) Good luck thrifting this weekend friends :)
We all have some old art that is our dated and blah. I repurposed this piece to create a very usable memo board for my daughters room.
I shared this a few weeks over at East Coast Creative….but in case you didn't see it…..here it is again ;)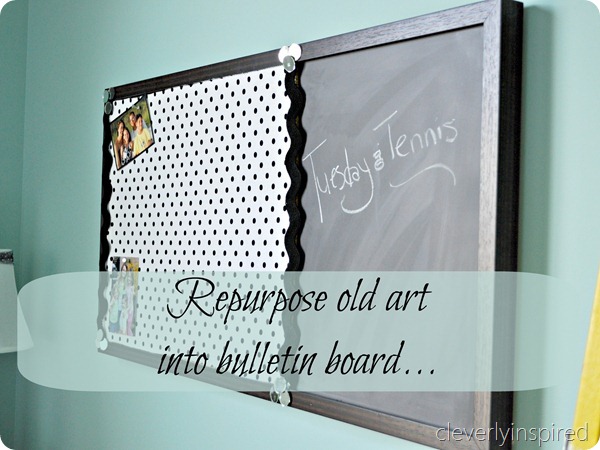 Back when I was making over the peanut's room….I found this old art in our storage room. It was a piece that was rather outdated…but I had a feeling I could repurpose it somehow…just wasn't sure what it would become. The artwork and frame was one piece. The art was actually painted on a thin piece of wood or veneer….so it was nice and smooth. My wheels started turning….:)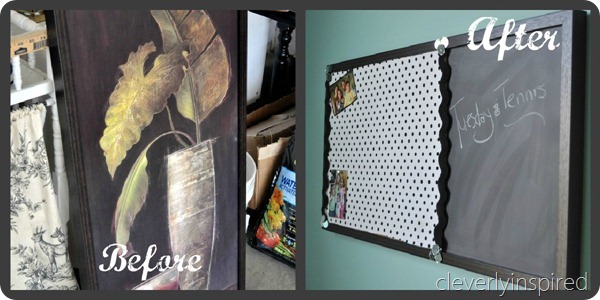 The first thing I did was tape off the edges and spray half of the artwork with chalkboard paint. I did 2 coats and let it dry according to the directions. When it has cured…you take the side of a piece of chalk and "season" the chalkboard. Erase…now it's ready to use!
For the other side….I used some tacky glue and adhered some cork. I bought a 4 pack of cork at Wal-Mart. Get the pieces as close to each other as possible. Place some books on top and let it dry. Then…take some favorite fabric and use spray adhesive to adhere the fabric to the cork. I cut my fabric with pinking shears so that the edges were pretty ;)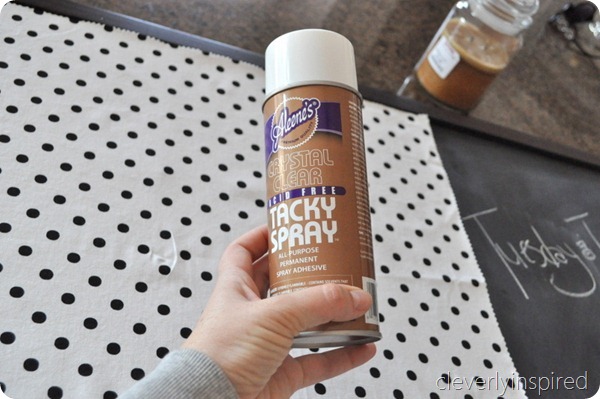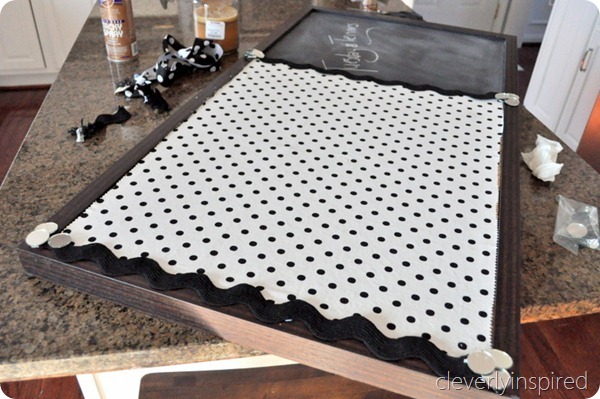 Finish off the edges with some trim…if you choose to.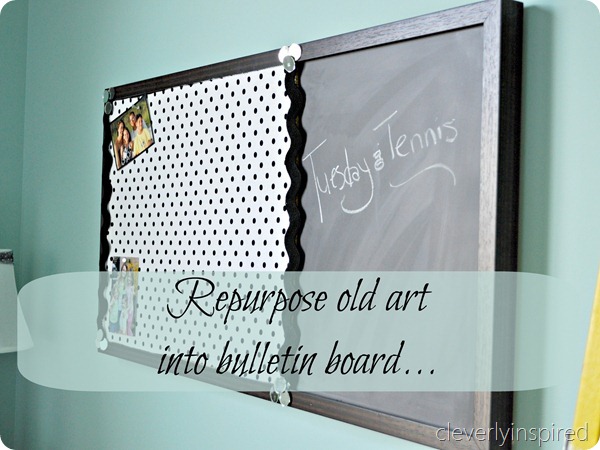 There you have it! Custom bulletin board/chalkboard…on the cheap! Now go look for some really outdated art and make it sing again !