Love…hate relationship. Me and hot wings. I love how they taste…I hate that they are bad for you. Love the different sauces you can eat them with…hate that they are a mess to make and eat! Bill is a huge fan of hot wings…and we were both searching for a way to enjoy them with less fat, less mess…and MORE fun :) With a bit of experimenting….this is what we have settled on.
Grilled hot wings! The best thing about this recipe is that there really isn't a recipe. If you have a grill and 20 minutes and a couple foil pans and your favorite sauces…you are in the hot wing business baby!!
Cut your wings in half (giving you a drummette and a wing piece). Dry the chicken off. Heat up your grill to medium.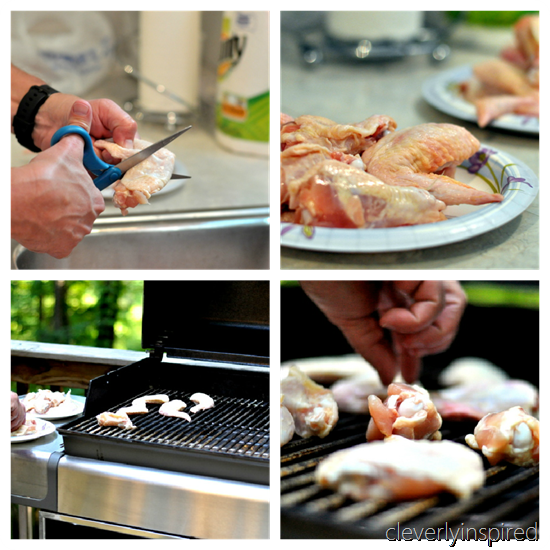 On medium heat, place all the wings on the grill. Let cook 10 minutes, flipping only once. Get foil pans (a cake pan size works the best) and place them on one side of the grill. You can have each pan hold a different flavor sauce. We did barbeque and hot…but feel free to experiment…there are a ton of great recipes for sauces. Divide the wings up into the pans, brush on some sauce generously..let cook another 10 minutes. Coating the wings with the sauce. (be sure to always close your grill when you are cooking something ;)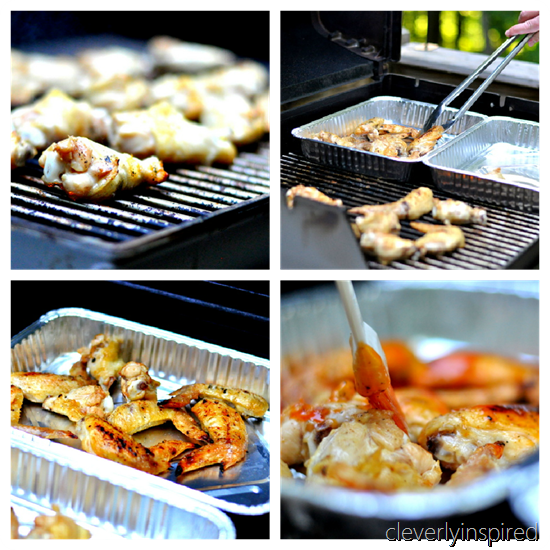 Using tongs…place the wings on a plate and serve them up! Delicious!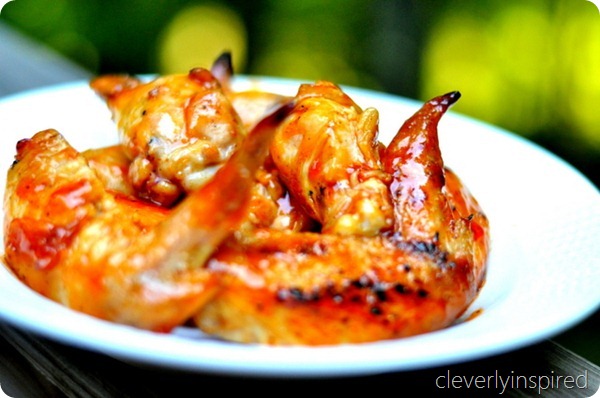 What are you grilling lately??
Sharing at Tattertots and Jello, Honey We're Home, Tip Junkie, Whipperberry, Centsational girl
[shopeat_button]