My it was wonderful to see the sun yesterday! Everyone was out walking as if were summertime! It felt so good to get out! We have projecting lately and I have a few things that are almost ready to show you….now I just have to get my pics together and write about it:) Hopefully this week I'll be sharing a few:)
I am thinking our last wave of winter has come and gone…which is a perfect time to share a spring inspired dessert.
I really had zero reason for making this other than I had a dream that I had made a cupcake that was a rice crispy with frosting and sprinkles and I served it on Cupcake Wars and I won. Yes that was an actual dream. Probably has something to do with the fact that the peanut and I watched Cupcake Wars for a good three hours one rainy cold Saturday. Anyway when I woke up I thought it would be kind of funny or fun to make a layer cake out of rice krispie treats.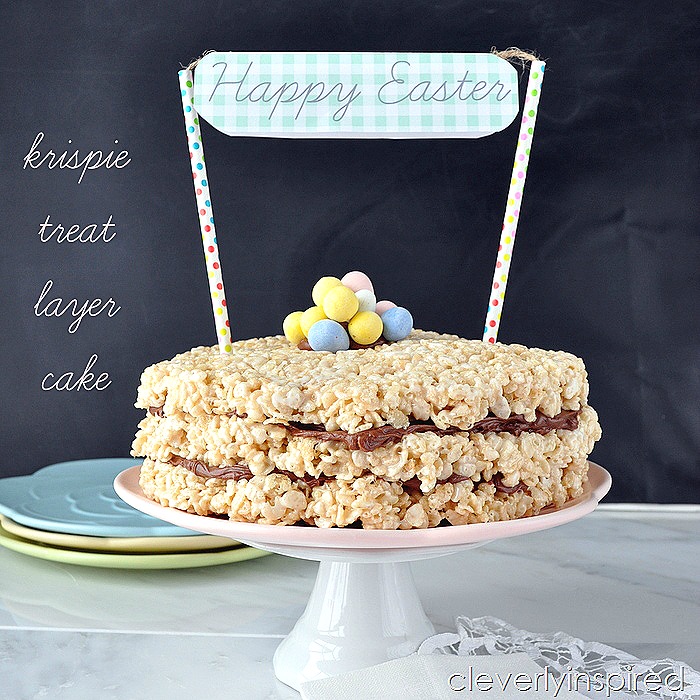 It would kind of be fun to serve up at Easter. I think that the trick here is to do as much as you can for preparation before your rice krispie treats are ready to be poured out. I used 3 round disposal cake pans that I greased really well. I also greased three pieces of wax paper with butter so that I could press down the rice krispie treats quickly. You could always tint the marshmallows with some food color if you want a pink cake or a green or purple. I thought it looked sweet with just a few Easter candies on the top….A sweet little banner (that you can download here) finishes the cake:)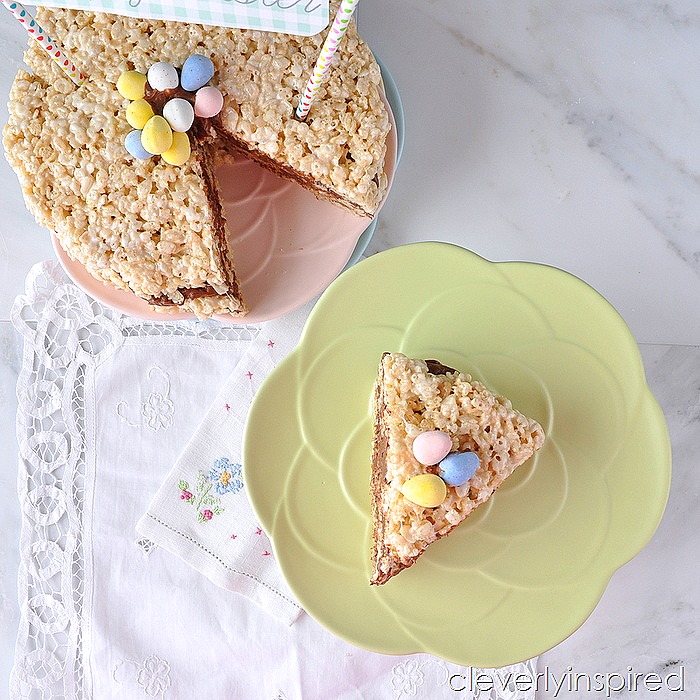 I decided to just do traditional rice crispy treats with chocolate icing in between. Obviously this could just have your imagination running wild and do any mixture of colors or frostings.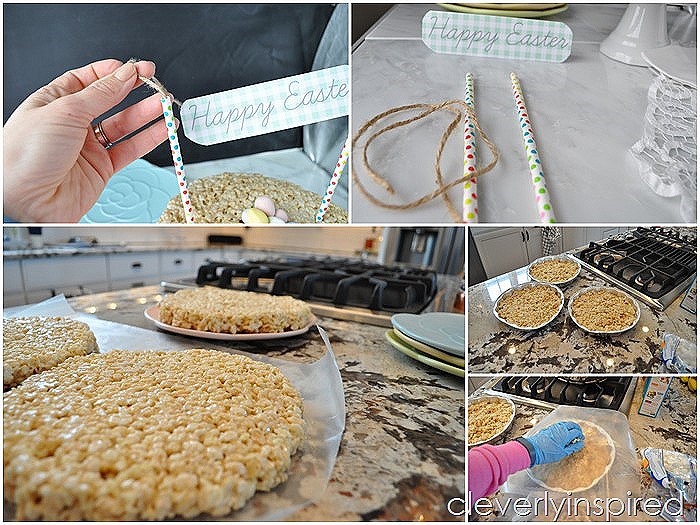 You'll need a sharp knife to make a clean cut. I made sure that the rice krispie treats were cool prior to layering with icing.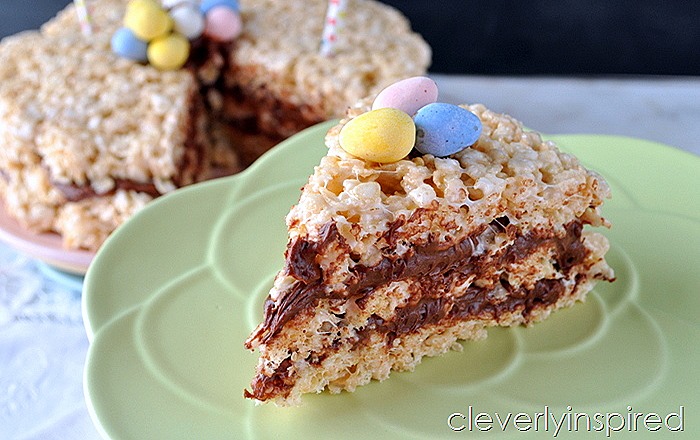 It looks really cute on a pretty cake plate. A sweet little banner that denotes springtime finish this off the top. I just use some festive straws with twine…cut into a banner…that's it!
Have fun with it it's just one more way to enjoy a rice crispy treat that is so universally loved!