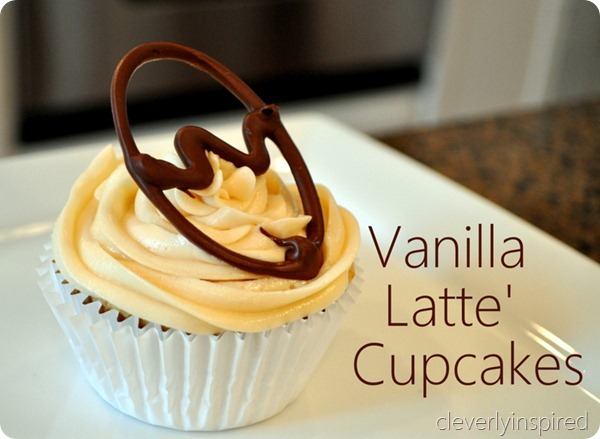 I pinned this recipe a long time ago and one Sunday I decided to make them. There were several steps…but I was in the mood to bake…so I didn't mind. I realize there is a chocolate egg on the top and that I should have shared this recipe prior to Easter…but I know you will forgive me ;) Here is the post I did about decorating with chocolate. You can make the decoration anything you want it to be.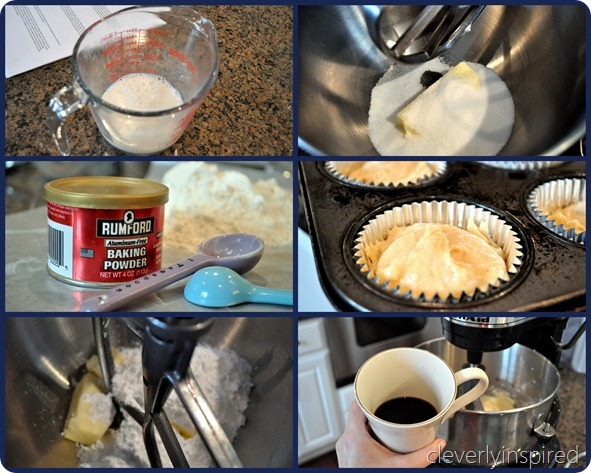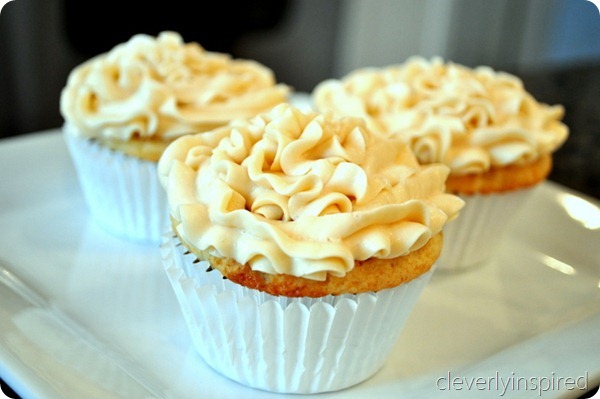 Here is where I found this recipe  Dessarts
I didn't fill mine with the espresso cream….
Recipe: makes 12 cupcakes
For the cupcake batter (adapted from Amy Sedaris):
1/2 vanilla bean
3/4 cup milk
6 Tbs unsalted butter
3/4 cup sugar
1 egg
1 1/2 tsp vanilla extract
1 1/4 cup all purpose flour
Pinch of salt
1 1/4 tsp baking powder
Preheat the oven to 350° F and line a muffin tin with cupcake liners. Scrape the vanilla bean and add with the pod and milk in a small pot. Heat the mixture and let it simmer for a few a minutes. Allow the vanilla to steep in the milk as it cools. Cream the butter and sugar in an electric mixer until light and fluffy. Add the egg and vanilla to the butter mixture and mix until combined. Sift together the dry ingredients. Remove the pod from the milk mixture. (You can wash and dry the pod for some other use.) Alternate adding the milk mixture and dry ingredients to the egg mixture. Mix each addition until combined. Fill the cupcake liners to half way. Bake at 350 °F for 15-18 minutes or until a skewer comes out clean.
For the espresso filling:
1 cup heavy cream
2 yolks
3 Tbs sugar
1 1/2 tsp instant espresso
Heat half the cream and 2 Tbs of sugar and the espresso in a small pot until just boiling. Whisk together the yolks and remaining sugar. Add half the hot cream mix to the egg mixture while whisking. Return the egg mixture to the pot with the remaining cream and and bring it to a boil while continually whisking. Allow it to boil for several minutes while it thickens. Strain the mixture and let it cool in another bowl. Whip the remaining cream to medium peaks and fold it into the cooked cream.
For the vanilla espresso frosting:
3/4 cup unsalted butter
1 cue confectioners sugar
1 tsp espresso powder (I used strongly brewed coffee)
1 tsp vanilla extract
Cream the butter and sugar until light and fluffy. Dissolve the espresso powder in a tablespoon or two of water and add it to mixture along with the vanilla extract. Mix until combined.
Assembly:
Using a small paring knife, cut out the center of each cupcake at about a 45 degree angle so that you have cut out a cone shape with the wide part being the top of the cupcake. Fill each cupcake with a spoonful of the espresso cream. Now cut off the narrow part of the cupcake cone and replace the circular top of the cupcake. Frost each cupcake with a star shaped tip or any tip of your liking. To get the brown swirl effect, make a line of brown food coloring inside your piping bag before fill it with frosting. Use a toothpick so you don't use too much. Finally you can dust it with ground vanilla beans for decoration.
[shopeat_button]